The TrainHeroic Marketplace will display athlete ratings to improve buyer confidence in your training plans and help you sell more training!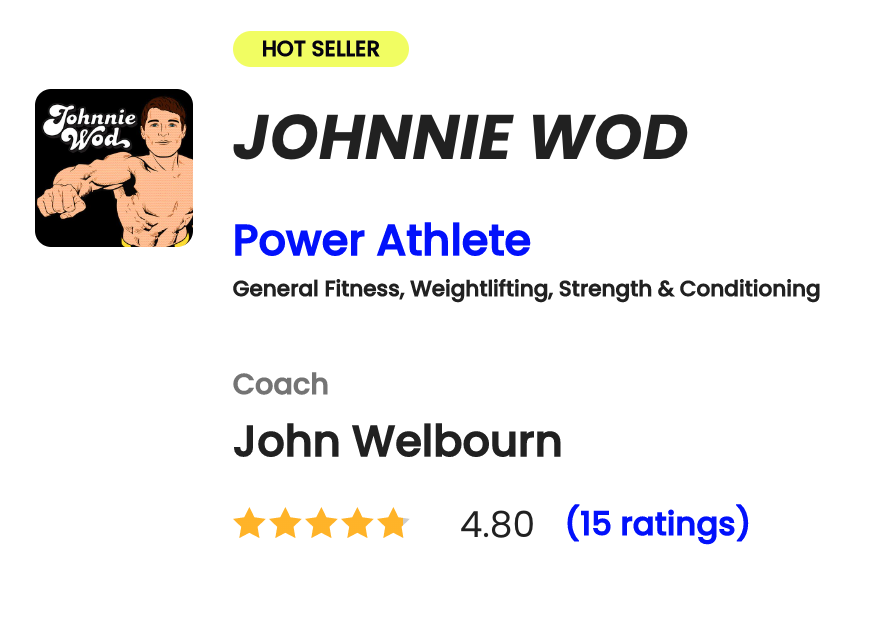 Here's how it works:
Any client who's been training with you for 45 days or more will receive an email with the chance to rate their experience with your training programs.

Clients will be able to rate your programs on a 1-5 star scale.

Once we collect three ratings from your athletes, your rating will appear alongside your programs in the TrainHeroic Marketplace.
Frequently Asked Questions:
Is there a time limit for how long an athlete can access their Marketplace ratings email?
Ratings emails do not expire. An athlete can go back to their email to leave a rating at any time. The emails will come from no_reply@trainheroic.com.
Can athletes change their rating after they've already left one?
Athletes can only rate the team or program one time. They will not be able to change a rating that they have already left.
Can athletes submit additional comments, in addition to their 1-5 star rating?
No. Athletes are only invited to choose a 1-5 star rating for the Team or Program. There is not an option for athletes to submit reviews or additional comments at this time.
As a coach, do I have a way to control the ratings email on my end?
The ratings emails are standardized. There is nothing that you can do to edit the ratings email or change the timing. Athletes must wait for the email to arrive in their inbox. There is not a way to resend the ratings email.
Related Resources: