Remove Athlete Invites from the Invited Athlete list.
In the event that an invite was sent to the wrong email address or you no longer wish to have an individual join your organization, you can remove their invite.
How to remove athlete invites:
1. Log into your coach account and choose Athletes from the left-hand navigation menu.
2. At the top change the status drop down to "Invited."
3. Select the trash can icon on the right for any invites that you would like removed and choose 'Delete.'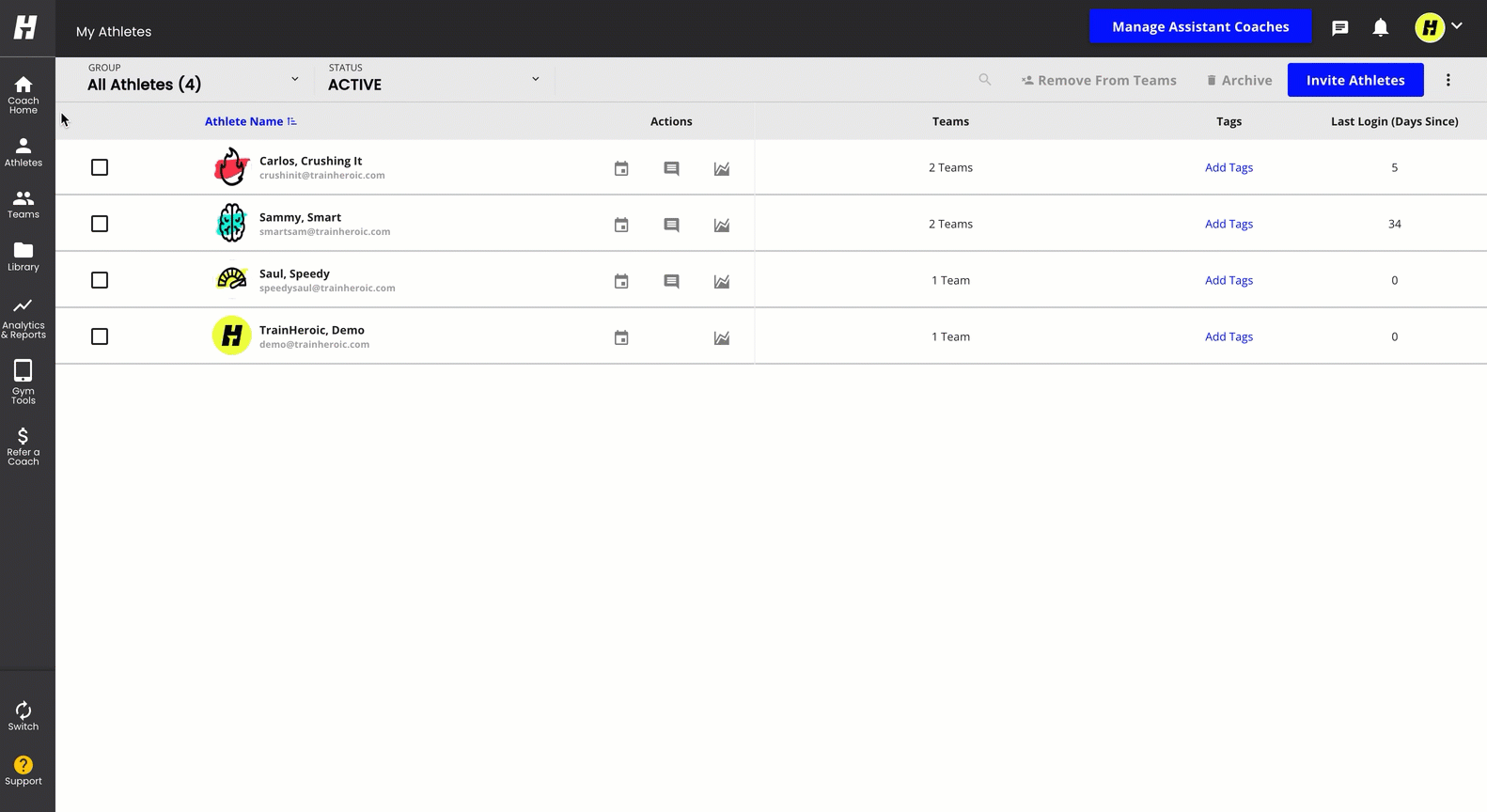 Related Resources:
Questions? Contact support@trainheroic.com.