Quickly add athletes to Teams or Programs from the Athletes tab.
This article will show you how to:
Add an athlete to a Team
Give an athlete access to a Program, without choosing their start date
First, head to the Athlete Account Drawer:
1. Select the Athletes tab on the left-hand side of the page.
2. Locate the desired athlete on the roster.
3. Click on the athlete's name.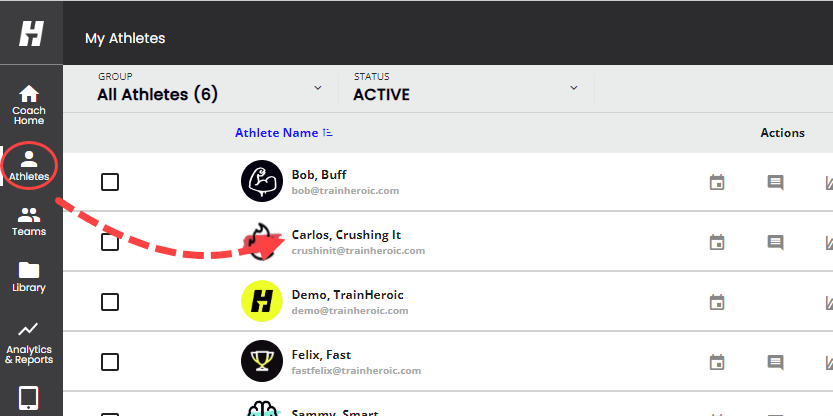 After clicking the name, a drawer will open on the right hand side of the screen.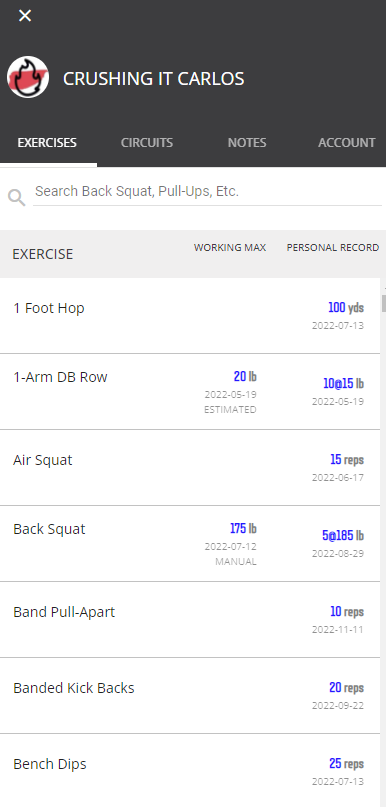 4. Select "Account", and scroll down to Teams/Programs.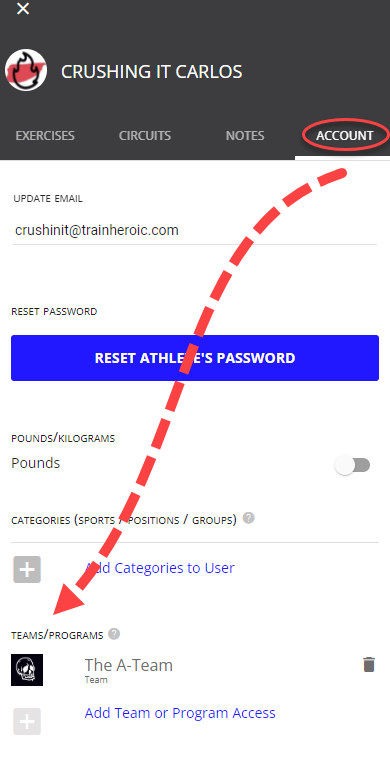 From here, you can search any Team or Program name on your account.
Choose a Team to make the athlete a member of the Team.
Choose a Program to give your athlete Program access without choosing a start date for them. This means the athlete can add the Program to their own calendar at any time, until access is removed.
To remove Team/Program access, click the trash can icon next to the item.

Pro tip: if there is no trash can icon, this means the athlete purchased through the Marketplace, and their access is not removable.
Related Resources: