Coach Home will alert you to low programming for 1:1 athletes and Teams calendars that have recently had programming, but don't have any future programming scheduled.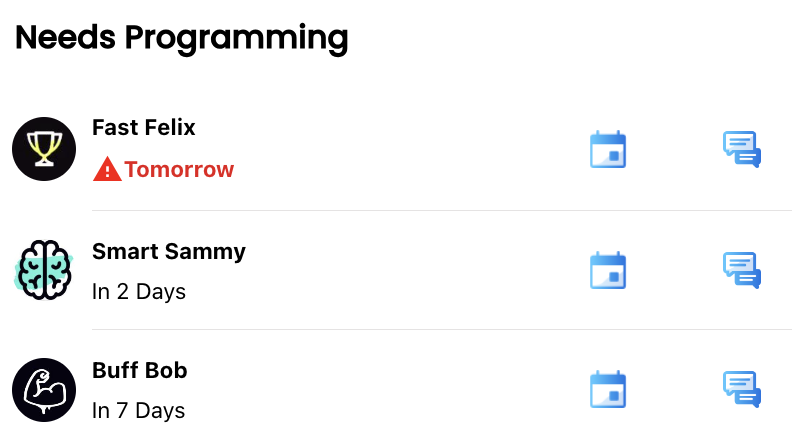 If you're seeing this notification, but you believe the athlete already has programming:
It's likely that you've been delivering 1:1 programming and moved them to team programming. In this case you'll see their name show under low programming because their 1:1 calendar does not have any programming.
This is also the case if you modify a team session for a 1:1 athlete. That session becomes a 1:1 session and would activate the low programming notification if more 1:1 sessions weren't added.
This notification will drop off after 7 days of the athlete not having any 1:1 programming.
Related Resources: