Attribution report will let you know how the athlete heard about you and purchased your team/program.
What does "trainHeroic Default" mean?
"TrainHeroic Default" means the athlete did not purchase using the coaches attribution link. Most likely the athlete searched the team/program name directly through The Marketplace.
Where do I access my attribution links?
To access your Marketplace Attribution Links:
Select your Organization Settings in the upper right, then 'Attributions.'
Note: In order to view Attributions, you will need to be Marketplace enabled and have the Marketplace Setting turned on for a Team or Program - your Teams and Programs must be live!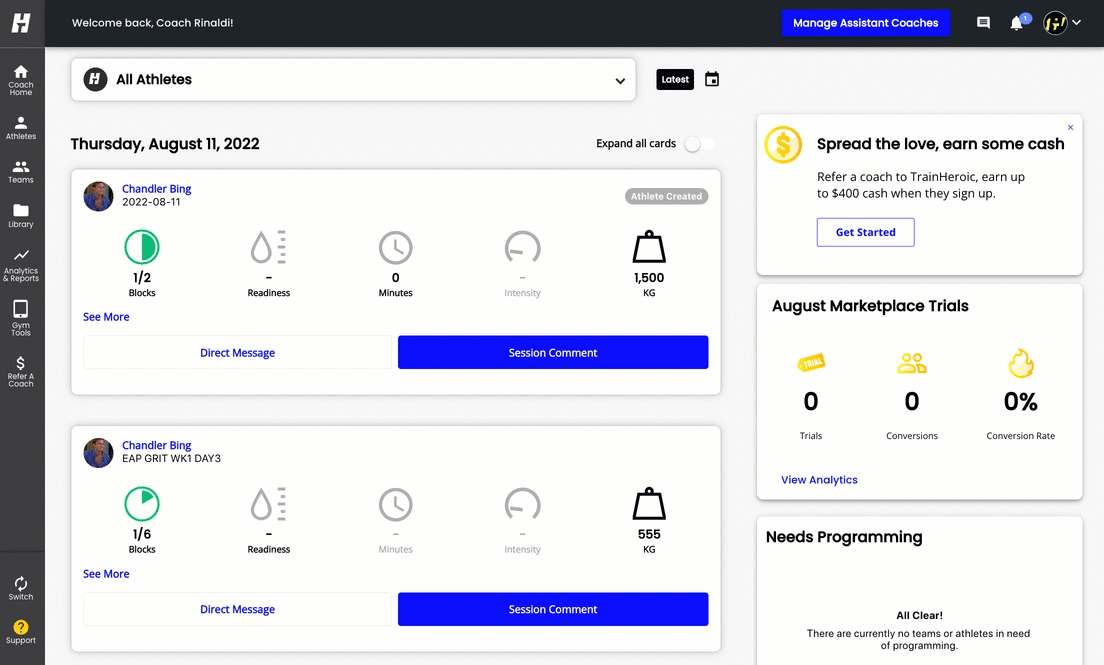 Attribution links is the way the software knows if the sale came from the coach or TrainHeroic. Attribution link will facilitate the athlete to get to the team/program you are promoting and will also tell you where you are attracting and converting the most sales.
Please be sure to check any existing links and update them with the correct attribution link.
Related Resources: