Looking for some pre-built programming to deliver to your athletes?
While TrainHeroic does include free programming with a paid Coach Plan, as a coach, you also have the option to purchase programming from other coaches though the TrainHeroic Marketplace.
Purchasing a coach version of a Team subscription or Program allows you to deliver the programming to your athletes, as a coach.
How does it work?
To view programming, head to the TrainHeroic Marketplace, and search for programming based on your interests or focus.
Teams and Programs that are available for coach purchase will have a 'coach' purchase option at checkout. Be sure to select the 'Coach Price' in order to receive the coach version of the subscription, which will allow you to access the programming from your coach account.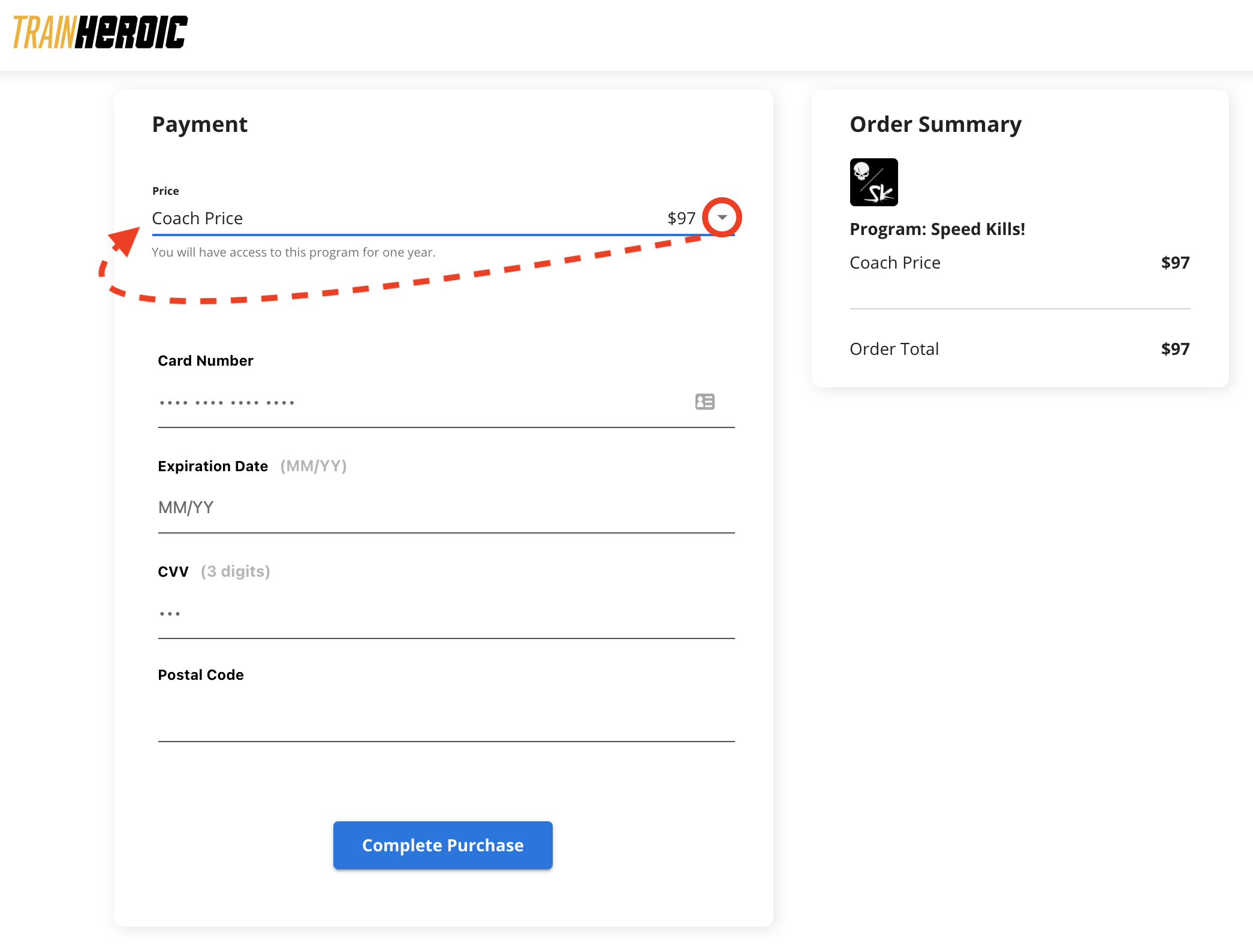 Once you've purchased your programming, you're ready to assign the programming to a team calendar in order to the deliver the programming to your athletes.
To get started, follow the link below for step-by-step instructions:
Basic Coach Plans:
If you've purchased the coach version of a Team or Program and do NOT have a paid Coach Plan, you'll receive a Basic Coach Plan. Basic Coach Plans have limited access to coaching tools.
With your Basic Coach Plan, you will have access to:
You can learn more about upgrading to a paid Coach Plan here.
Suggested programming for coach purchase:
We've included some suggestions below for Programs and Teams offered to coaches.
Programs (a fixed cycle of programming for a one-time purchase):
Team Subscriptions (dynamic programming that runs on a live calendar, for monthly or annual billing):
Be sure to follow the links and read through the descriptions so that you know exactly what you're signing up for!
Related Resources: