There are several tools to share information with your athletes through TrainHeroic, like images, videos, text, and hyperlinks.
While we do NOT support sharing file attachments or PDFs through in-app messaging, it's likely that you can still share the information in your PDF with your athletes using some of the tools mentioned above.
Let's dive in!
What kind of information are you sharing?
First, consider what content you're sharing.
For example, are you sharing a general disclaimer that could be posted on your personal website, like this one here?
Are you sharing a custom questionnaire to gather insight on past training experience, injuries, or feedback on your coaching? Might this be better facilitated in a conversational format through TH Chat direct message?
The kind of information that you're sharing can determine the best method for using TrainHeroic to communicate with your athletes!
Use a Google Doc Hyperlink:
In the instance that you need to share a complete document, you will be able to create a Google Doc, and drop a hyperlink into any text field within a programmed session, session comments, or direct and group messaging.
The link below will walk you through creating a Google Document:
Once you've created a Google Doc or Sheet, you'll simply copy the link in your URL address bar, and paste it into a text field in TrainHeroic.
Pro Tip: We recommend using bitly.com to shorten your hyperlink.
Create Custom Metrics for Feedback In-app:
If you're looking to collect information on nutrition, hydration, or body weight, consider programming this directly into their session.
While "Exercise" blocks are typically prescriptive for a movement, you can also use them to collect data on other metrics, like bodyweight, hydration, or nutrition.
For example, tracking hydration as an Exercise, might look something like this:

​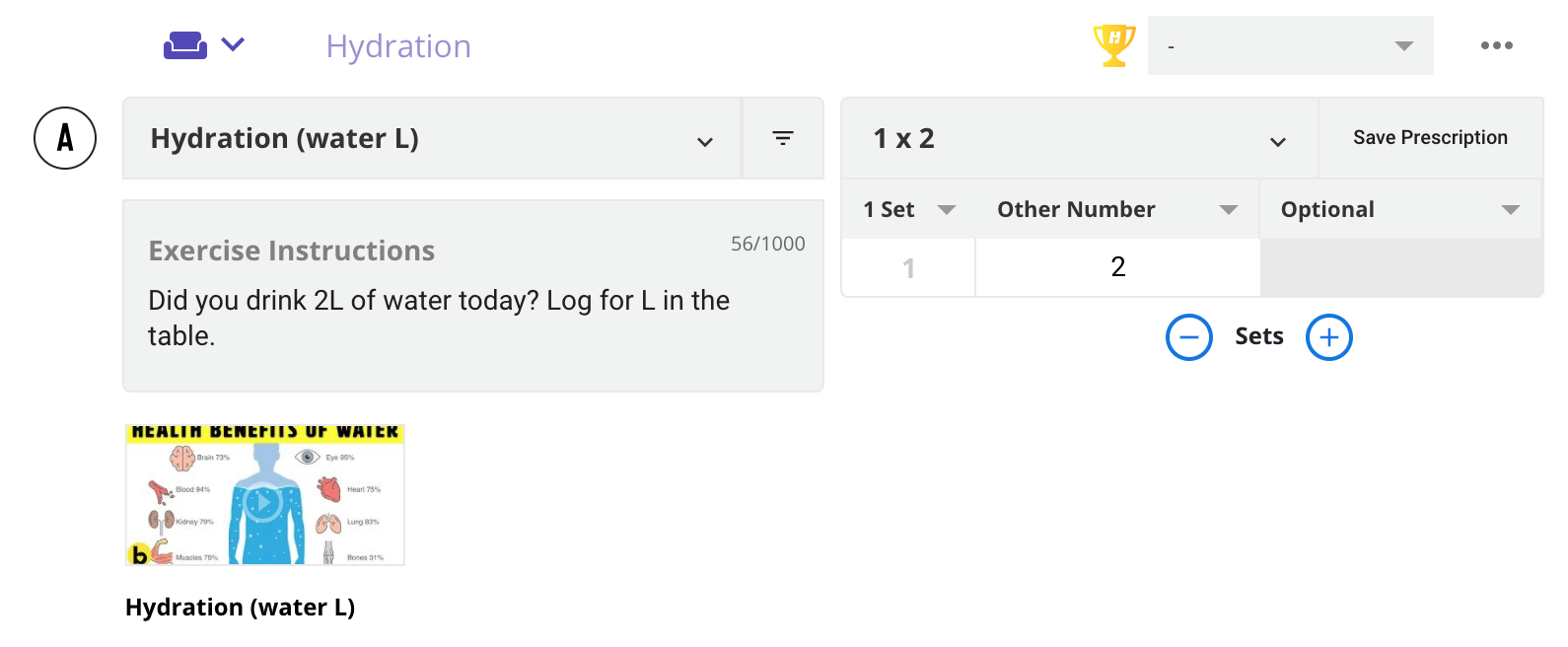 Use TH Chat to Personalize Communication:
If you're welcoming incoming athletes, consider sending them a welcome message through TH Chat, where you'll be able to use:
text-like messaging for instant feedback
record and upload videos
take and upload photos
use emojis, reactions, and GIFs
You'll be able to direct message athletes for private conversations around any potential training adaptations, training goals, injuries, etc. TH Chat is a personalized way to receive feedback from your athletes.
Related Resources:
Questions? Contact support@trainheroic.com.