As a coach, you also have the ability to log sessions for yourself using the TrainHeroic mobile app.
Your coach account also includes an athlete profile, under your single login.
Below we'll cover:
How to log sessions for yourself:
As a coach, you'll automatically have access to any team sessions for teams under your organization.
1. Select the calendar icon at the bottom of the screen and choose your profile in the upper left (we'll show you your calendar by default)
2. Select 'Start Session' to begin logging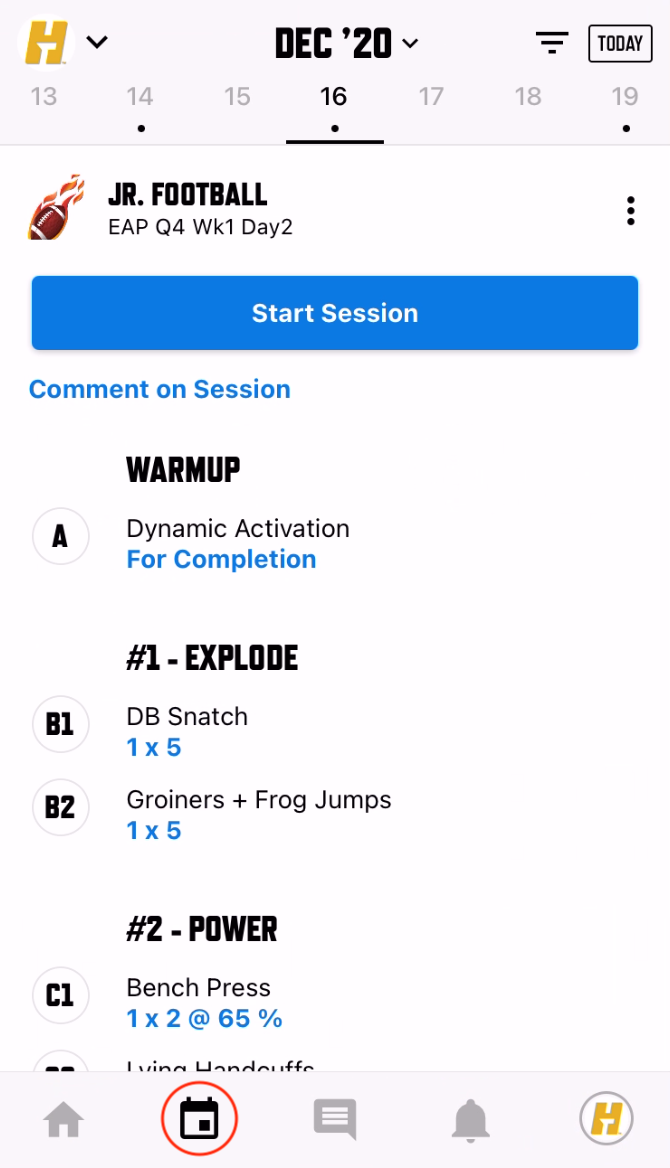 How to filter which teams and programs are displayed:
If you have access to many teams, click on the filter icon on the upper right to specify which teams you'd like to see in your logging view.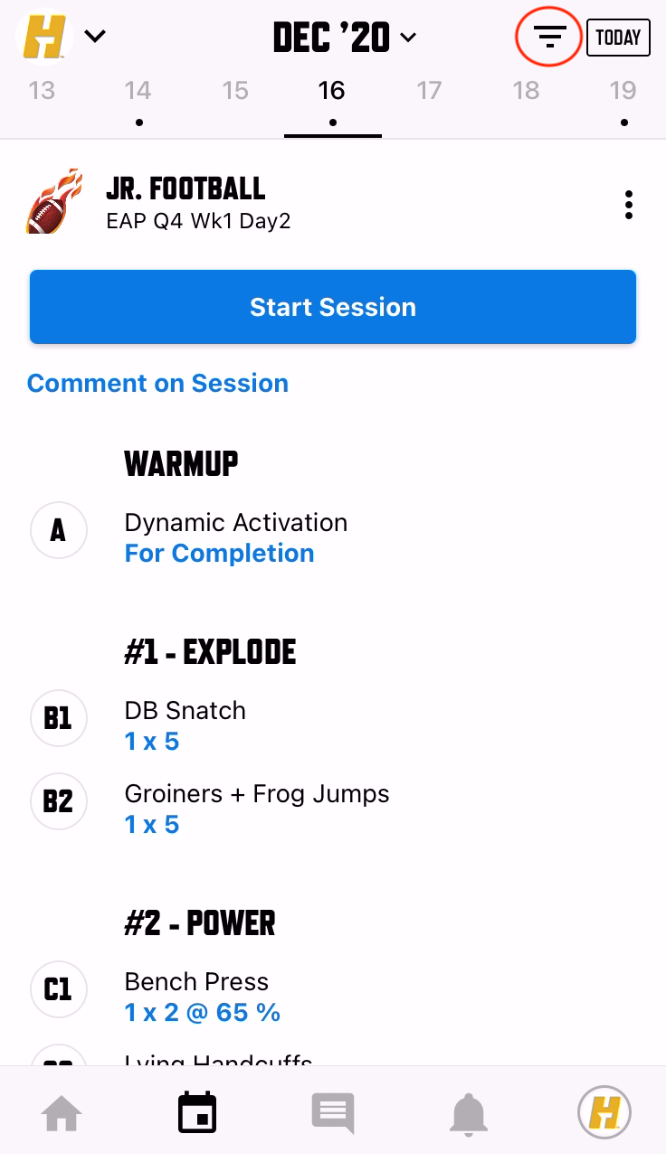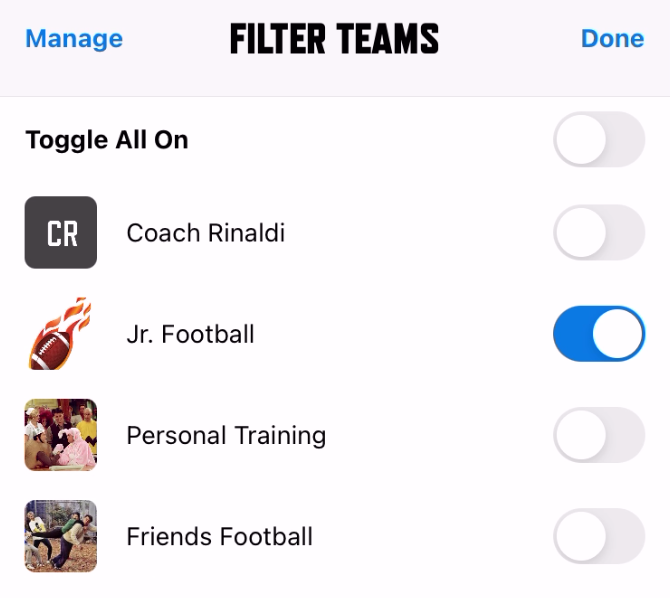 How to program sessions for yourself:
As a coach, you can program custom sessions for yourself via your own 1:1 calendar on web and mobile.
You're automatically added to your athlete list on web and mobile. On web, simply click on the calendar icon next to your name to access your 1:1 calendar and begin programming.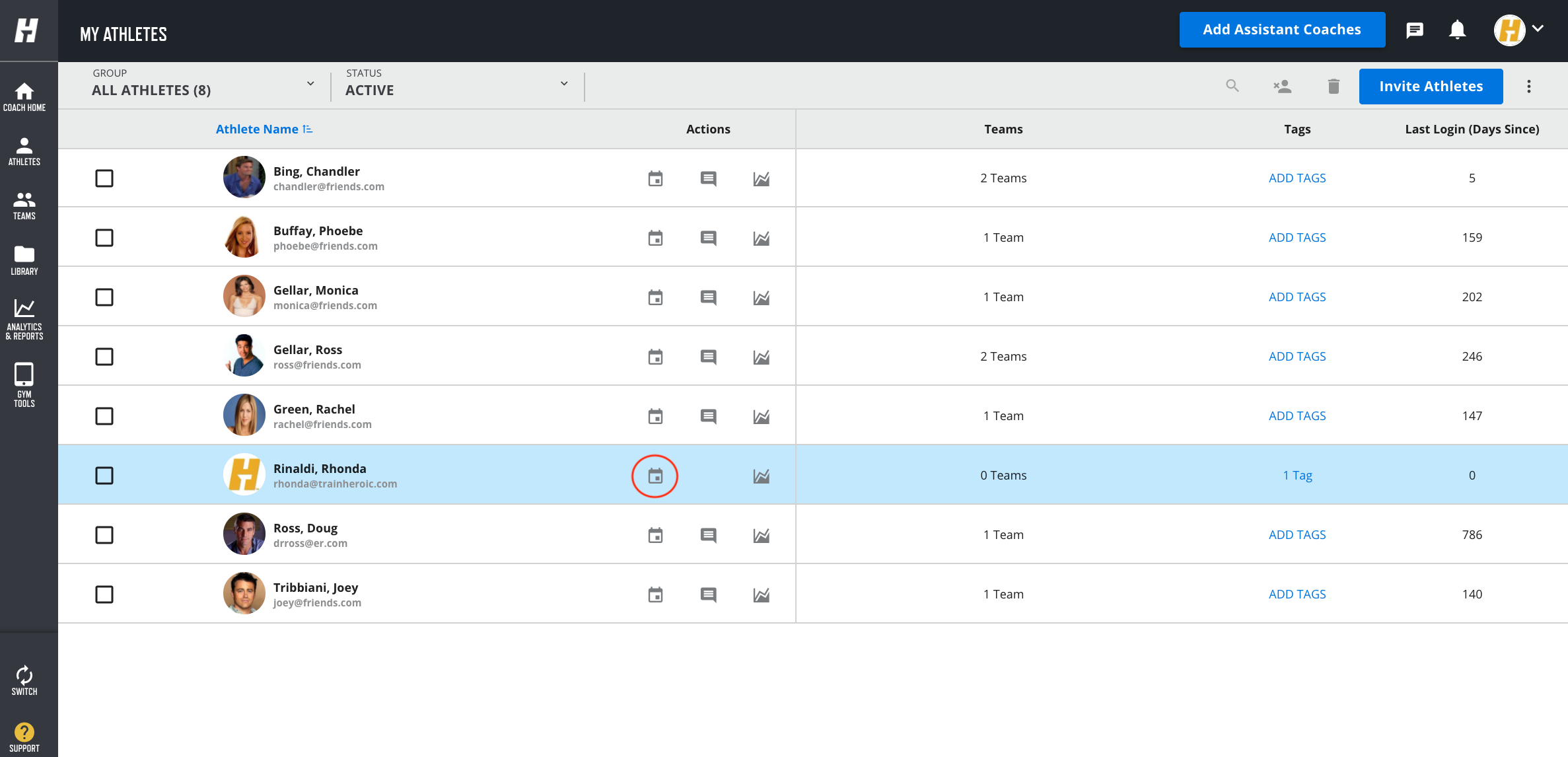 Related Resources:
Questions? Contact support@trainheroic.com.