Did you just finish logging a training session and realize you need to make some edits?
As an athlete, you can edit what was logged at anytime to ensure you're tracking and sharing accurate results with your coach. This includes edits to your Readiness Surveys, any logged sets, as well as the intensity and training duration.
Here we'll cover:
How to Edit your Logged Sets:
To edit your session, simply find the session on your training calendar, then select the training block you would like to edit from the session overview.
In this example, we'll edit the reps for B1 by selecting the B training block:
Selecting a training block from the overview will open the logging view.
Once you've selected the training block you'd like to edit, simply scroll to the exercise you'd like to edit and click into the table to edit the results.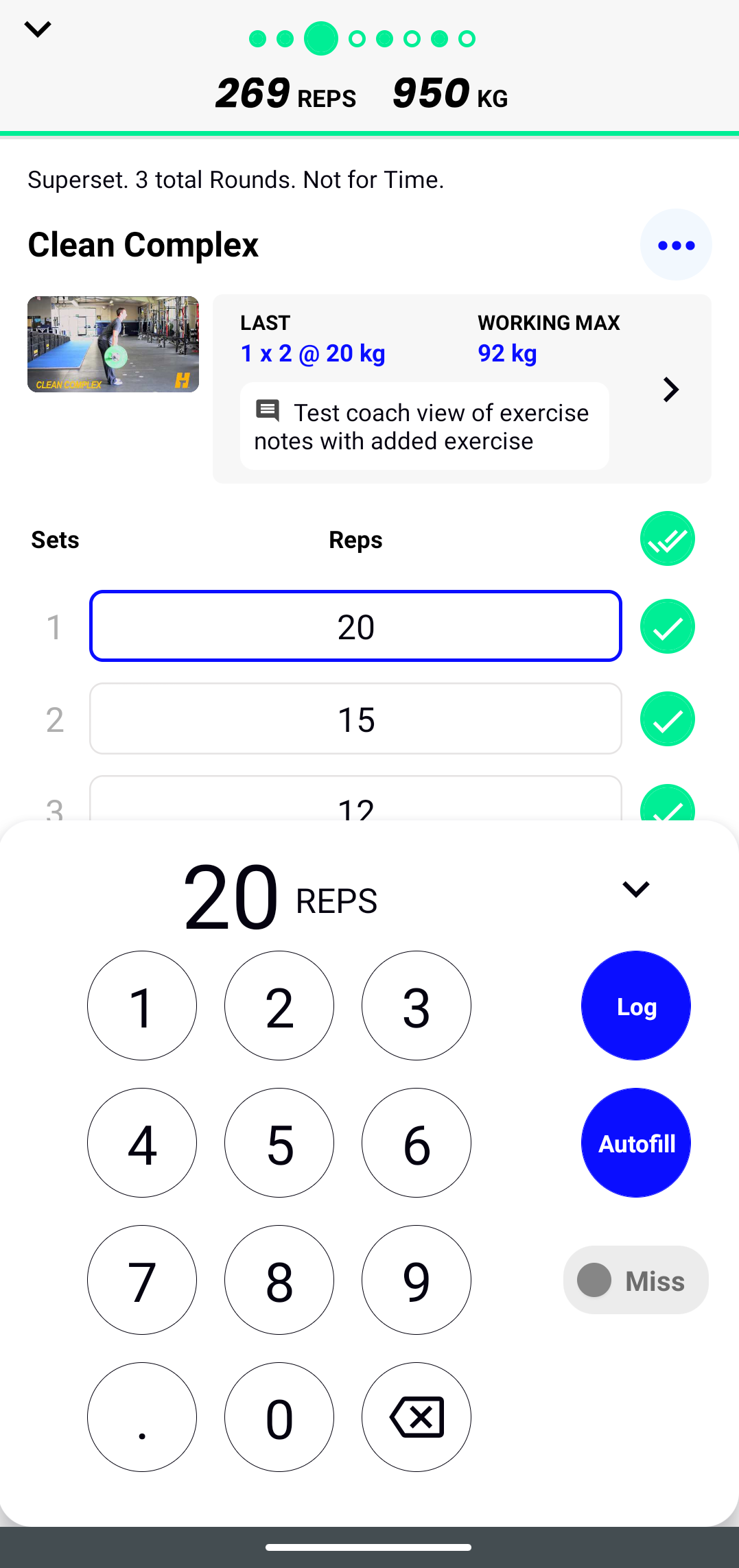 How to Edit Readiness:
To edit the Readiness Survey, select the A training block, and swipe left. Scrolling down through the Readiness Survey will allow you to edit each readiness question.
How to Edit Duration & Intensity:
To edit the Training Duration and Intensity, select the last training block in the session, and swipe right. Select 'Done Training' to return to the Session Summary.
Once on the Session Summary, you'll be able to adjust the intensity by moving the slider and duration by clicking into the Training Duration field. Select 'Finish Session' to close out the summary.
Note: Your changes will automatically save as you edit your session.
Related Resources:
Questions? Contact support@trainheroic.com.