Here we'll cover our best practices for unilateral movements, or reps per side.
You may be wondering, "How can I program reps per side? There isn't a split table for this." And this is true, there isn't a side-specific table! Why? Typically athletes will be completing the same amount of reps per side, for a grand total of ___.
Here we'll provide guidance so you can fool-proof your programming, improving your athlete's experience with your expert instruction.
Unilateral Movements:
First, ask yourself, when will your athletes rest? Are they resting between sides, or performing both sides back-to-back as a single set?
Use this to help decide how you're programming, and include explicit instructions for your athletes in the Exercise Notes.
For example, in this Exercise Block athletes are completing reps for each side within a single set: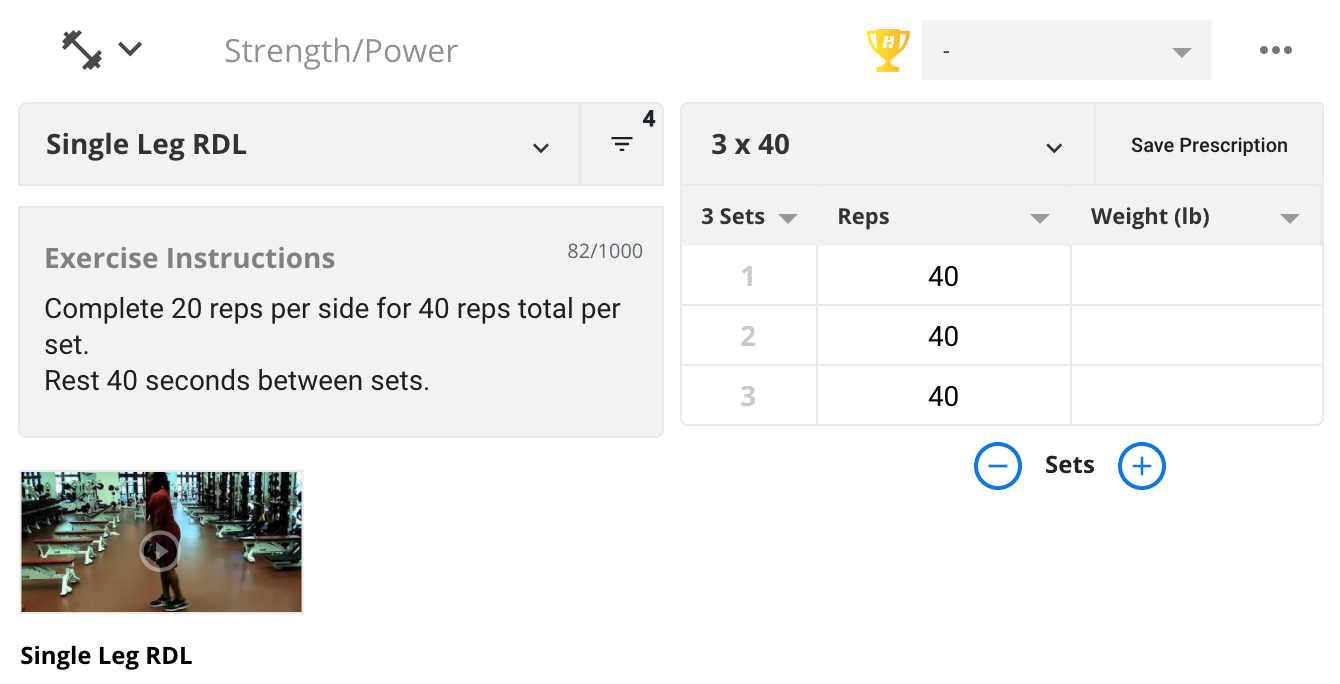 In other words, 'reps' should represent total reps.
In this superset, athletes are alternating sides each round:

Athletes will therefore be recording total reps per side, alternating sides each round and resting between rounds.
Bilateral Movements:
Similarly, with bilateral movements reps will represent complete reps, in-unison (not per side). 'Weight' recorded should represent total weight.
For example, in a DB Shoulder Press, where an athlete is pressing a dumbbell set of 25 lbs each, they'll record 50 lbs in the weight field for each set. We'll then calculate total volume, accounting for total reps times weight lifted for a single set.
Related Resources:
Questions? Contact support@trainheroic.com.