Your programming is live in the Marketplace and you've just made your first few sales - congrats!
Let's make sure that those funds are landing directly back in your pocket so you can continue to invest in growing your business.
Here we'll cover:
Marketplace Fees:
Marketplace fees are dependent on whether the sale was driven through your attribution links, or by TrainHeroic.
There is NO additional cost to have your Marketplace Settings enabled, or to put a Team or Program in the Marketplace
Any Team or Program sales that we direct through Marketplace Match will have a 30% fee based on the purchase price + bank fees of 2.9% and $0.30.
Team subscription sales generated through your attribution links will be $1/transaction plus 2.9% + $0.30 in bank fees.
Any one-time program sales are $1/month in length + bank fees. For example, a 4-week program is $1 + bank fees and an 8-week program would be $2 + fees
For more information on Marketplace Match and setting up your attribution links to receive credit for your self-driven sales, check out the resource below:
Where to find your Marketplace Sales Balance:
1. Login to your coach account on web
2. Select Analytics, then Marketplace Analytics 'Month to Date'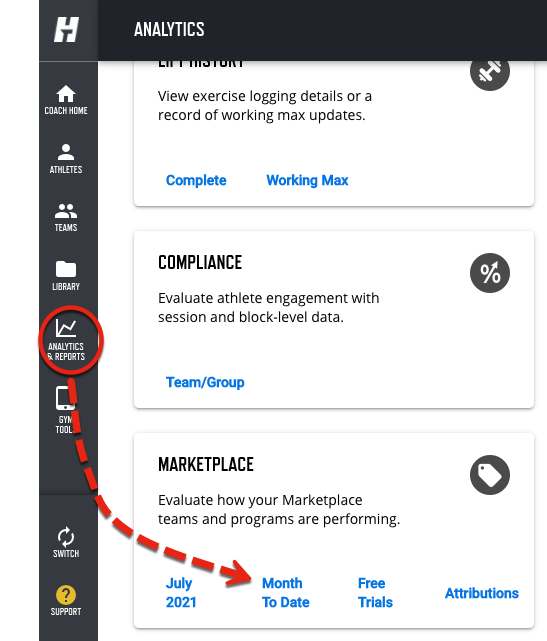 From here, you'll be able to view your outstanding balance or 'Take Home' balance.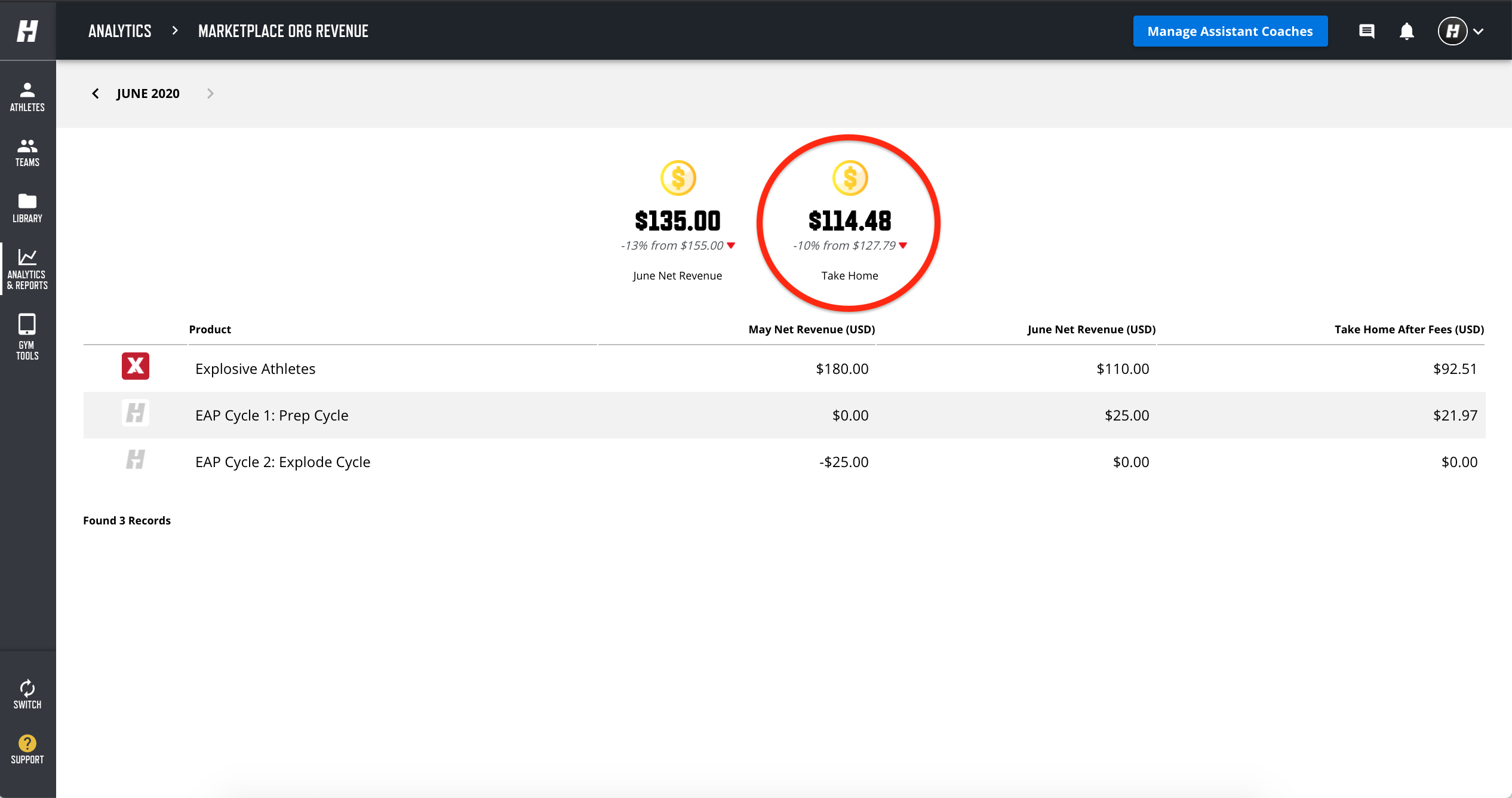 Note: In order to review Marketplace Analytics, you must be the head coach (account owner).
I have a balance. How and when will I get paid?
Payouts will be received by the end of the day

on the 15th.

Payments will be sent via PayPal and the link here will go over How to Update your PayPal Email Address. This needs to be on file by the 5th of the month in order to be paid on the 15th.

Accounts with PayPal info added after the 5th, will get paid out on the 15th of the next month.

Note: If you cancel your TrainHeroic account, you will be paid out for your outstanding balance on the 15th of the month (after any refunds have been processed).
Questions? Please contact support@trainheroic.com from the email associated with your coach account.
Related Resources: