As you're setting up your Marketplace sales page, you may be wondering if it is required to share a Sample Week.
In this article, we will cover some best practices for using the Sample Week in the Marketplace:
Is a Sample Week required?
Yes, the sample week is required to make your Marketplace page go live. You can always check to see which items are required by clicking on the green bubbles and look for the features that have an asterisks next to them.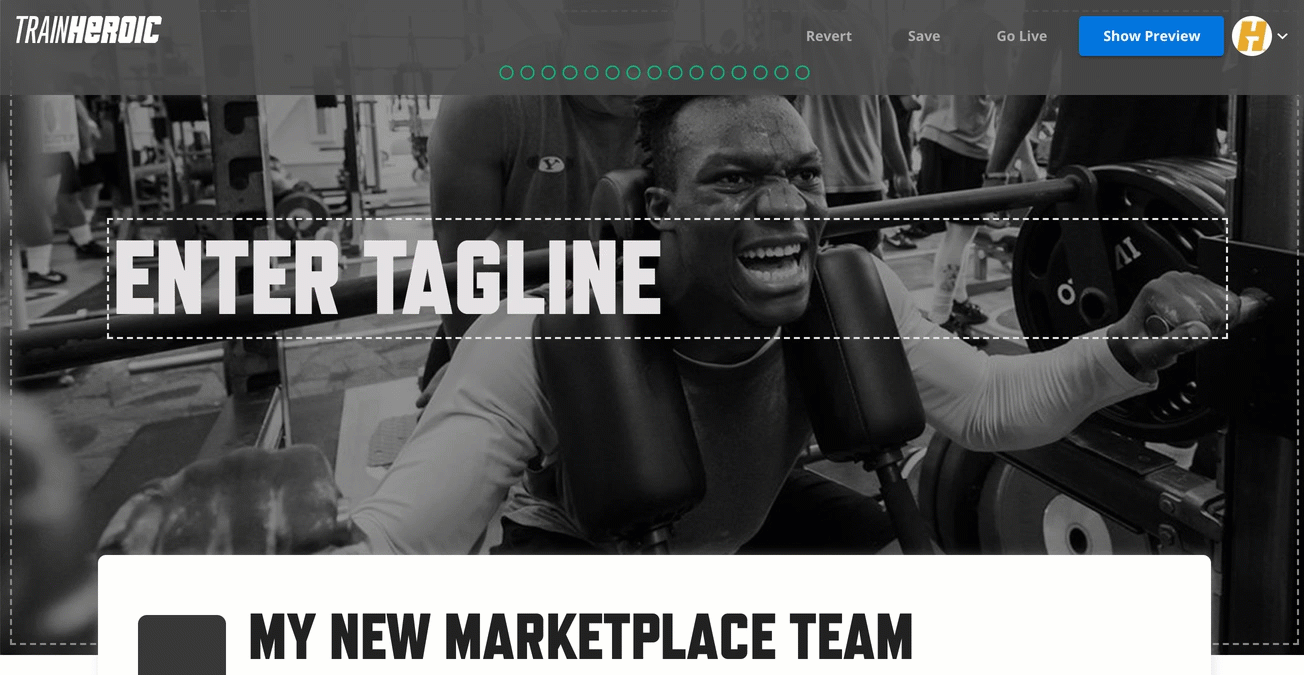 The benefits of sharing a Sample Week:
There are several great that we chose to include a Sample Week on your Marketplace page. Help your potential athletes feel confident in their purchase by including a preview into your style of programming.
Allowing athletes to view a snippet of your programming helps them determine if it's a good fit for their goals and needs.
Athletes want to see whether the intensity is too much/ too little, if they have all the required equipment, and if they are familiar with all the terminology.
If athletes have to sign up blindly, you increase the risk of them asking for a quick cancellation and refund because it didn't meet their needs and they weren't able to determine that ahead of time.
Food for thought:
Our Support Team has heard from coaches that they do not want to give away their programming for free in the Sample Week. I'd like to reframe how many coaches think about their offerings though. What you provide is not just a program. While there is, without a doubt, a certain level of expertise required to create safe and effective programming for your athletes, they will stick around for YOU, not the workouts you write. There are millions of free workout programs and videos out there right now. But your coaching, accountability, community, and empathy? Those are uniquely you. As you are creating your Marketplace sales page and selling your services in general, I would like to push you to think about your services in terms of how you support your athletes. What can you offer them they they will only find working with you.
Your programming is only a small piece of the puzzle into what makes you an awesome coach. Lean on those unique strengths because that is what will keep your athletes around for the long haul.
Related Resources: