TrainHeroic's Readiness Surveys are fixed in order to facilitate reporting through Analytics and cannot be modified.
That said, if you'd like for your athletes to complete any additional screening, we have a couple recommendations for surveying your athletes:
1. Add a Google Survey link into TH Chat as a direct message to athletes
2. Create custom "Exercises" that help you collect specific information
While Exercise blocks are typically prescriptive for a movement, you can also use them to collect data on other metrics, like bodyweight, hydration, or nutrition.
For example, tracking hydration as an Exercise, might look something like this:

​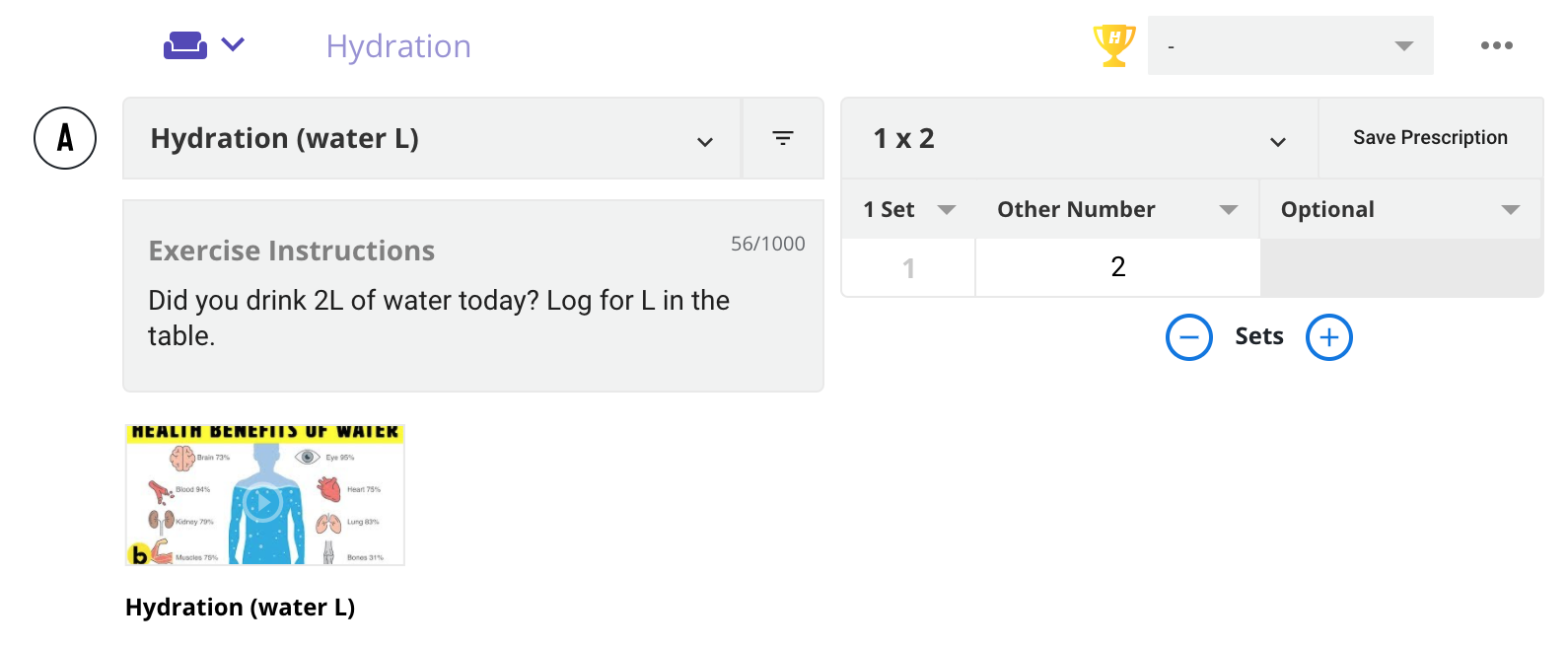 While TrainHeroic isn't designed specifically to track nutrition, you can create an Exercise block for something like protein, with one trackable parameter, such as "calories."

Note: This option is best when working with athletes 1:1 as there aren't any reports that will pull this information for an entire team or group.
Related Resources:
Questions? Contact support@trainheroic.com.