As a coach, you'll be able to include a custom message for your athletes when you invite them through TrainHeroic.
Let's quickly review how to invite your athletes, and where you can include a custom message.
To Invite your Athletes:
1. From the Athletes tab, select "Invite Athletes"

2. Choose the context you're training them in, either 1:1 or Team/Group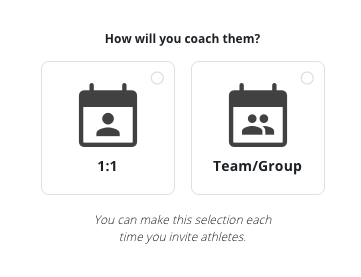 3. Add an Email address or upload a CSV file with your athletes' email addresses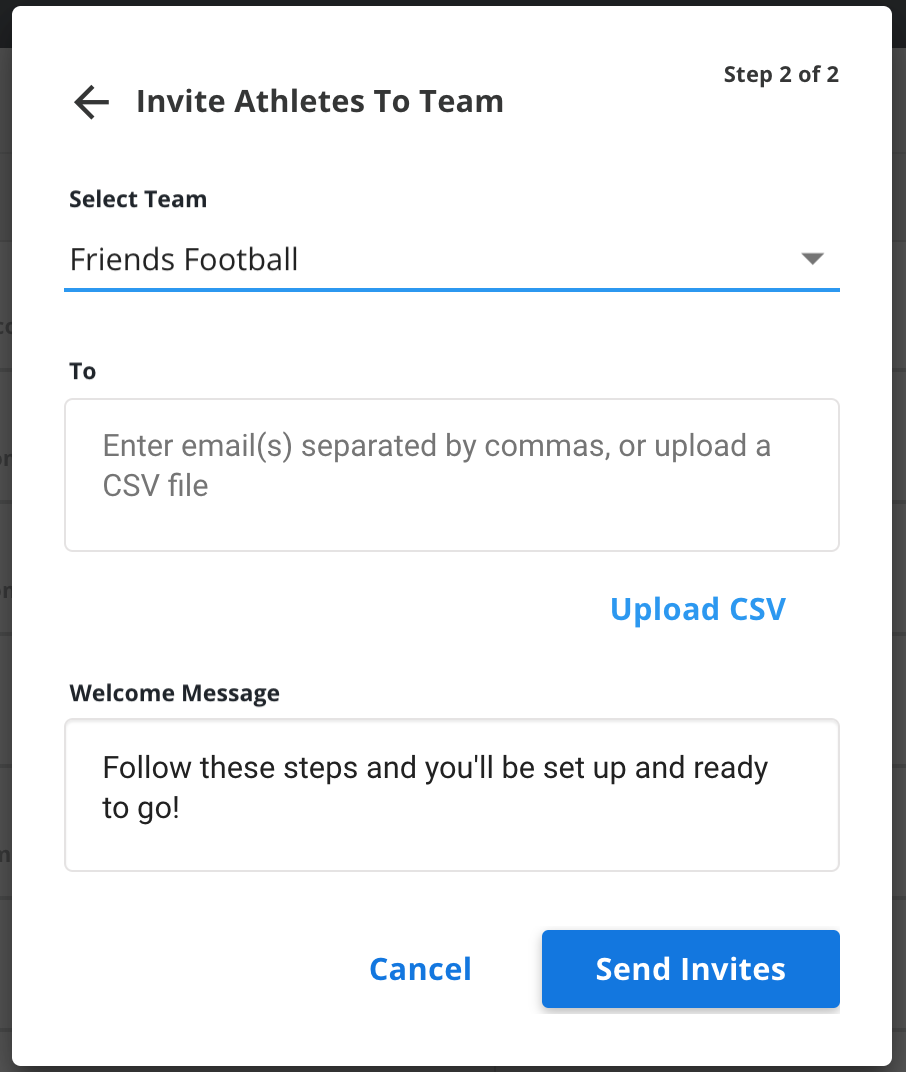 4. Include a custom Welcome Message
While this is optional, we encourage you to set the stage for your athlete(s), with something like,
"Team,
Follow the 3 quick steps to setup your account on TrainHeroic.
On a daily basis, you'll view your training sessions, log your work, track your progress, communicate with each other, and see where you stack up on the Leaderboard.
-Coach C"
5. Send!
Your invite with your custom message will look something like this:
Pro Tip: To give your athletes the best first experience, have published programming on a Team calendar, before you invite your athletes.
If you're working with athletes 1:1, you'll be able to program on their individual calendar as soon as you send the invite.
Related Resources:
Questions? Email support@trainheroic.com.