Encourage conversation and goal setting by sharing your athlete's training progress.
From your Analytics tab, you'll have access to:
Compliance
Training Summary
Readiness Analytics
Lift History
Lift Progress
Lift Performance
Marketplace Analytiucs
We encourage you to leverage these results, and share them with your athletes to encourage conversation around training progress and goals.
To Print:
From your browser menu, select 'File,' then 'Print.'
You'll be able to print the data, or save the data as a PDF from your printing settings.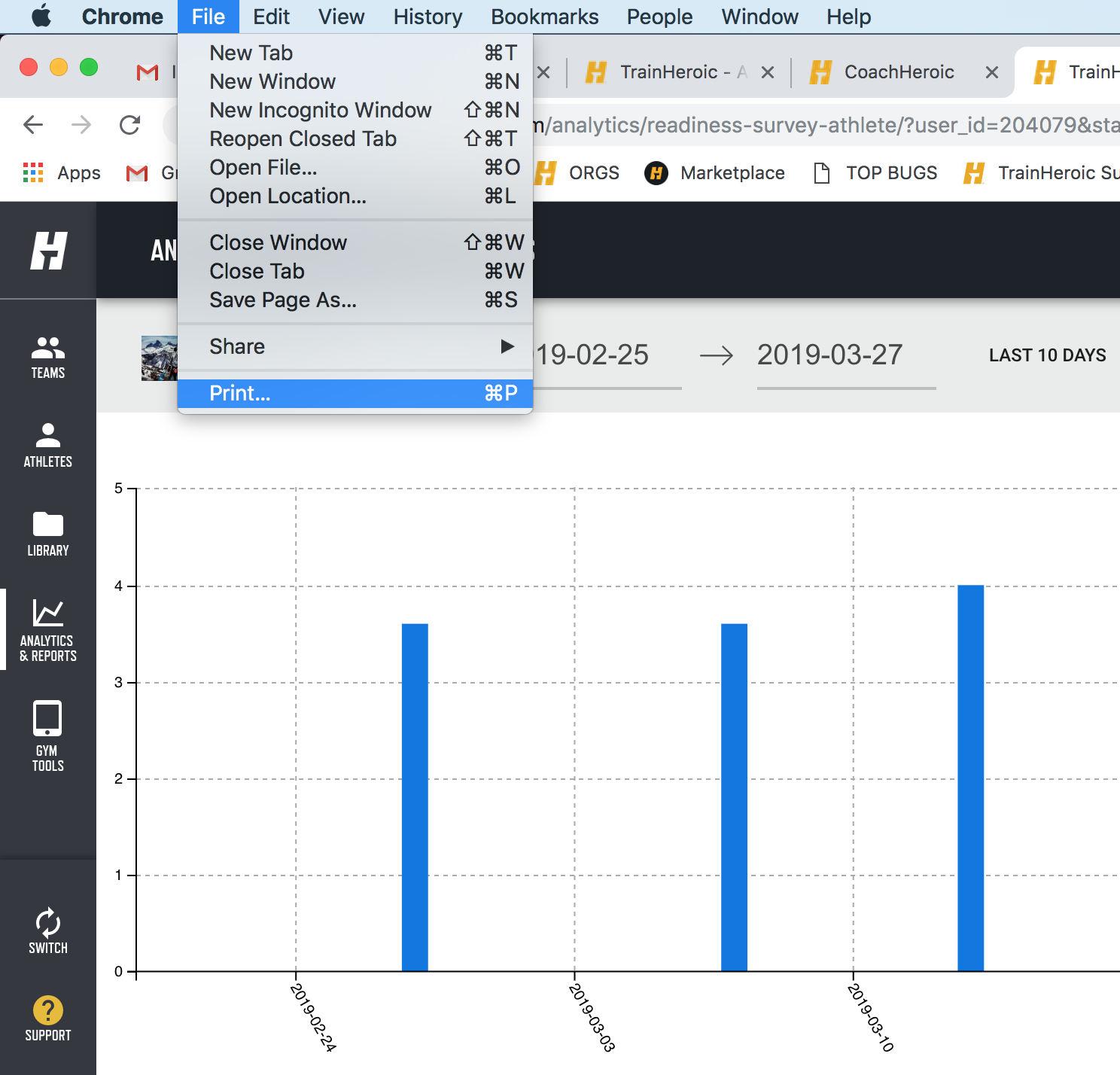 To Export:
While there isn't a true 'Export' option from Analytics, we've designed these tools so that the data is easily extractable. If you're a scientist and you'd like to use your own custom calculations to crunch the numbers, the data is yours.
Highlight your columns and rows. Use your keyboard shortcuts to copy (command+C) the data, then paste the data (command+P) into a new Excel sheet. Your data will be organized in the same format as seen in Analytics.
Related Resources:
Questions? Contact support@trainheroic.com.