Keep track of what your athletes are logging, even when they miss sets, make modifications, or add some bonus work.
Allowing athletes to make modifications against what you've prescribed will help you visualize what actually happened in the gym. When an athlete misses a set, makes a modification, or does something extra, we'll display these changes against what has been prescribed.
Athletes will be able to:
Reschedule sessions
Swap Exercises
Add sets
Edit the prescriptions for individual sets
Add Exercises
Review modifications from the web and mobile:
When a session has been modified against what was prescribed, we'll help you identify those modifications from the web and mobile.
Here's what you can expect:
Prescriptions that have been modified will be crossed out, with the modified prescription below
Blocks completed as prescribed will appear in green, while modified blocks will appear in yellow (missed, in red)
Swapped exercises will be displaying in-place of the original exercise referenced above
Added exercises will be displayed at the bottom of the session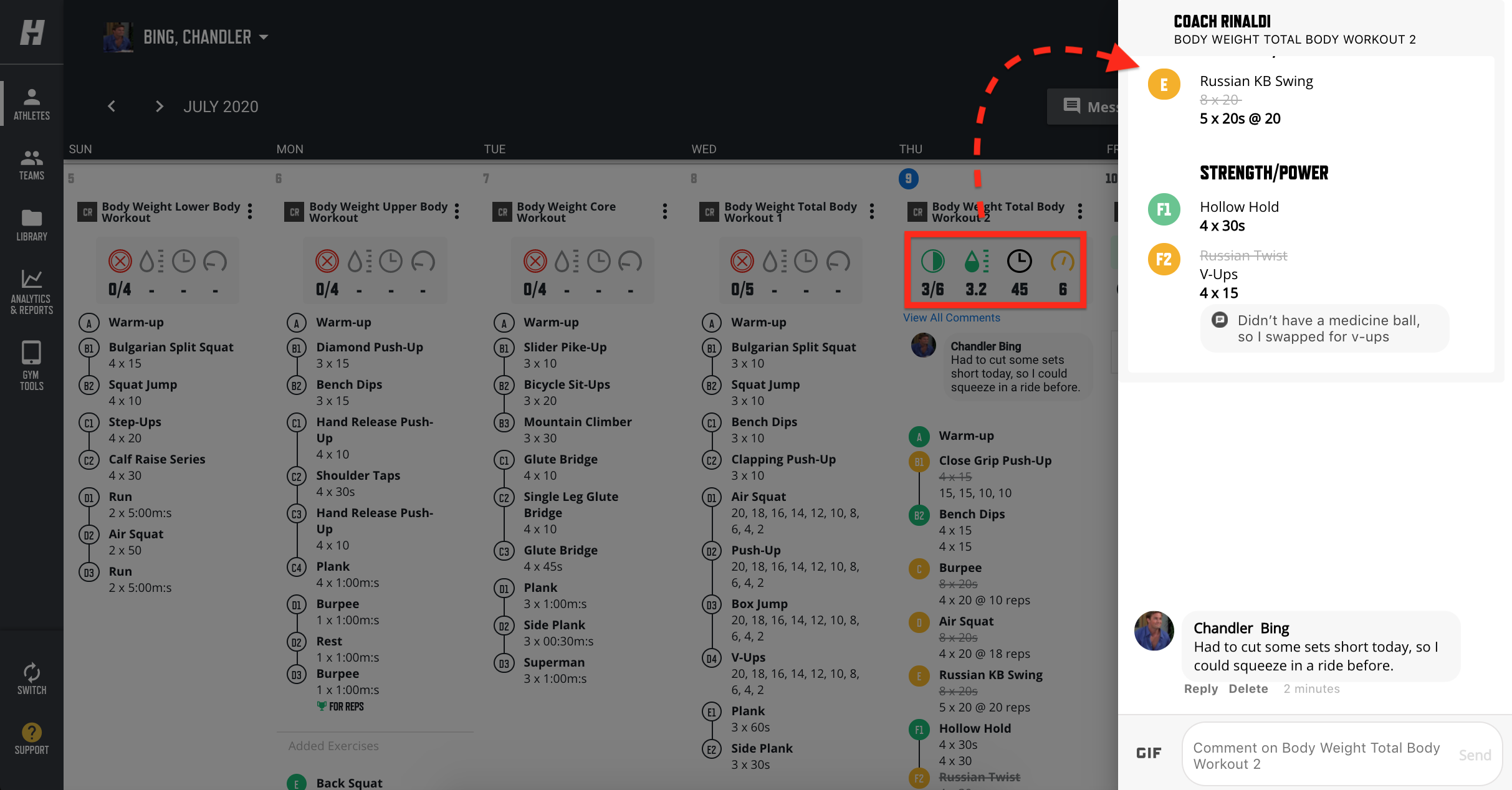 For example, the athlete above did not complete all sets prescribed and swapped Russian Twist for V-ups.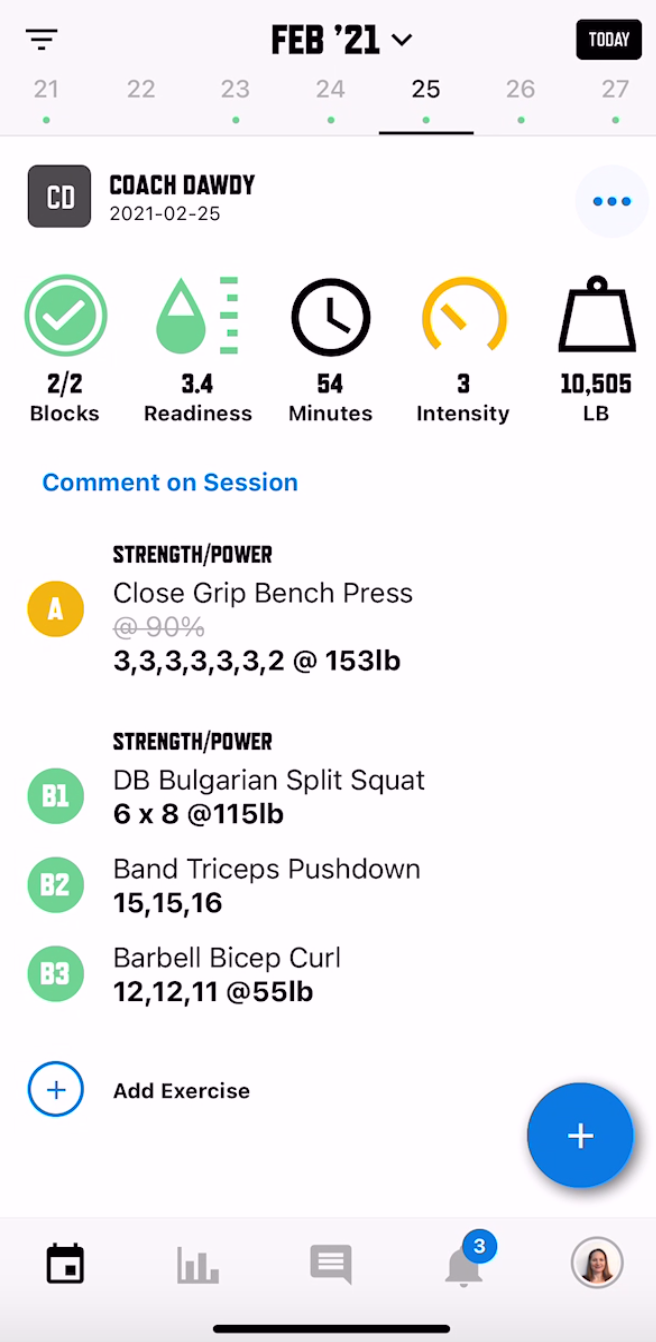 Outside of prescribed sessions, athletes will also have the option to add their own training sessions from scratch, which you can learn more about here:
FAQ:
Can athletes delete the sets that were prescribed?
No, they can only delete sets they add. If they do not do what was prescribed, they should leave the boxes blank.
Can athletes swap out anything they want to?
Only items that are "exercises" can be swapped out. This covers most strength training movements. "Circuits" are usually used for warmups and conditioning, and can't be swapped at this time.
When swapping exercises, we'll recommend the most used exercises in the Library first.
Can I prevent my athletes from changing exercises or adding sets? How will I know if they do?
We do not allow you to block your athletes from using any of these features, so that you can get an accurate representation of what your athlete actually did - they're likely to do it anyways, so why not be in the know!
Related Resources:
Questions? Contact support@trainheroic.com.