Quickly update the name or images for your organization from your Organization Settings.
As the head coach on an account, you'll be able to update your Organization name, description and images anytime, should your business rebrand. This update will be reflected in athlete invitations, as well as your Marketplace Page.
Step 1: Log into your account and select your profile icon on the upper right-hand corner of the page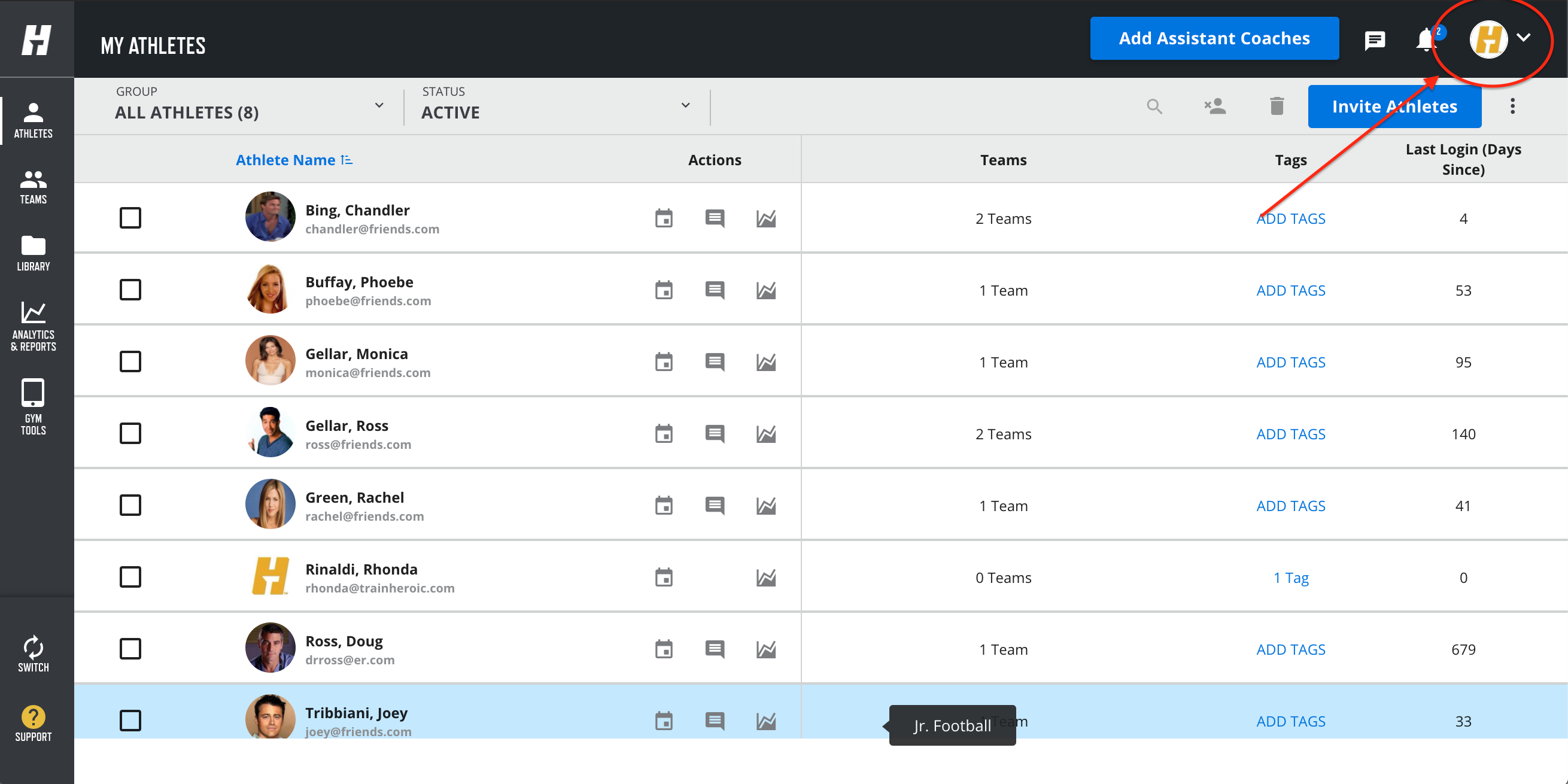 Step 2: Select "My Organizations" to access your organization's info page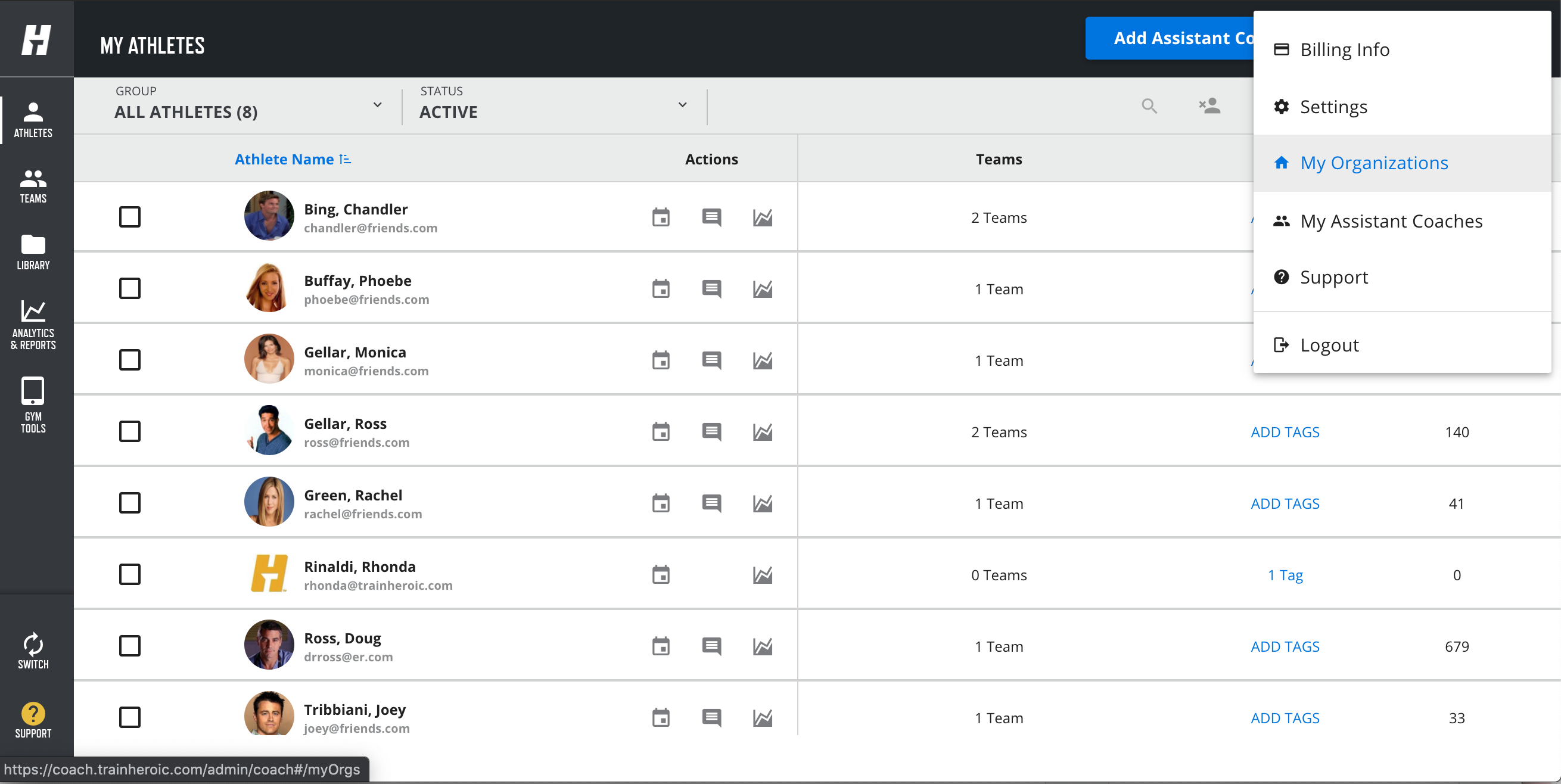 Step 3: Edit!
Note: All changes on this page are saved automatically.
Related Resources: