Use our Classic Benchmark Reports to gain insight into progress on any nonlifts.
Our Classic Benchmark Reports will allow you to report on movements like 40 yard dash, vertical jump, and any other movements that are not a lift.
Note: Our Classic Reports are slowly being replaced by our new and improved Analytics.
To View Classic Reports:
1. Select Analytics & Reports from the left-hand menu
2. Select 'To Classic Reports'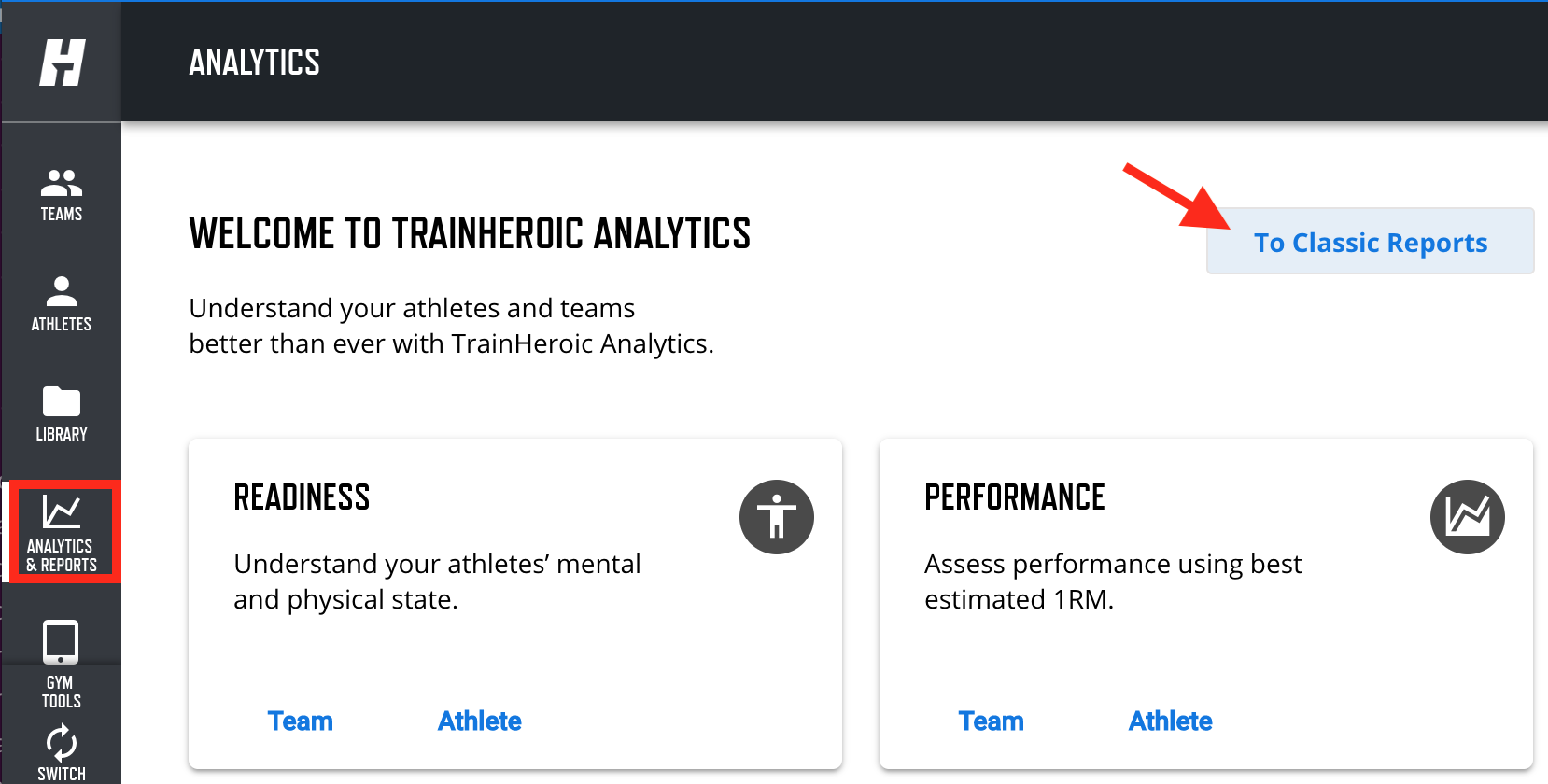 3. Next, select 'Create New'

4. Select the report you'd like to run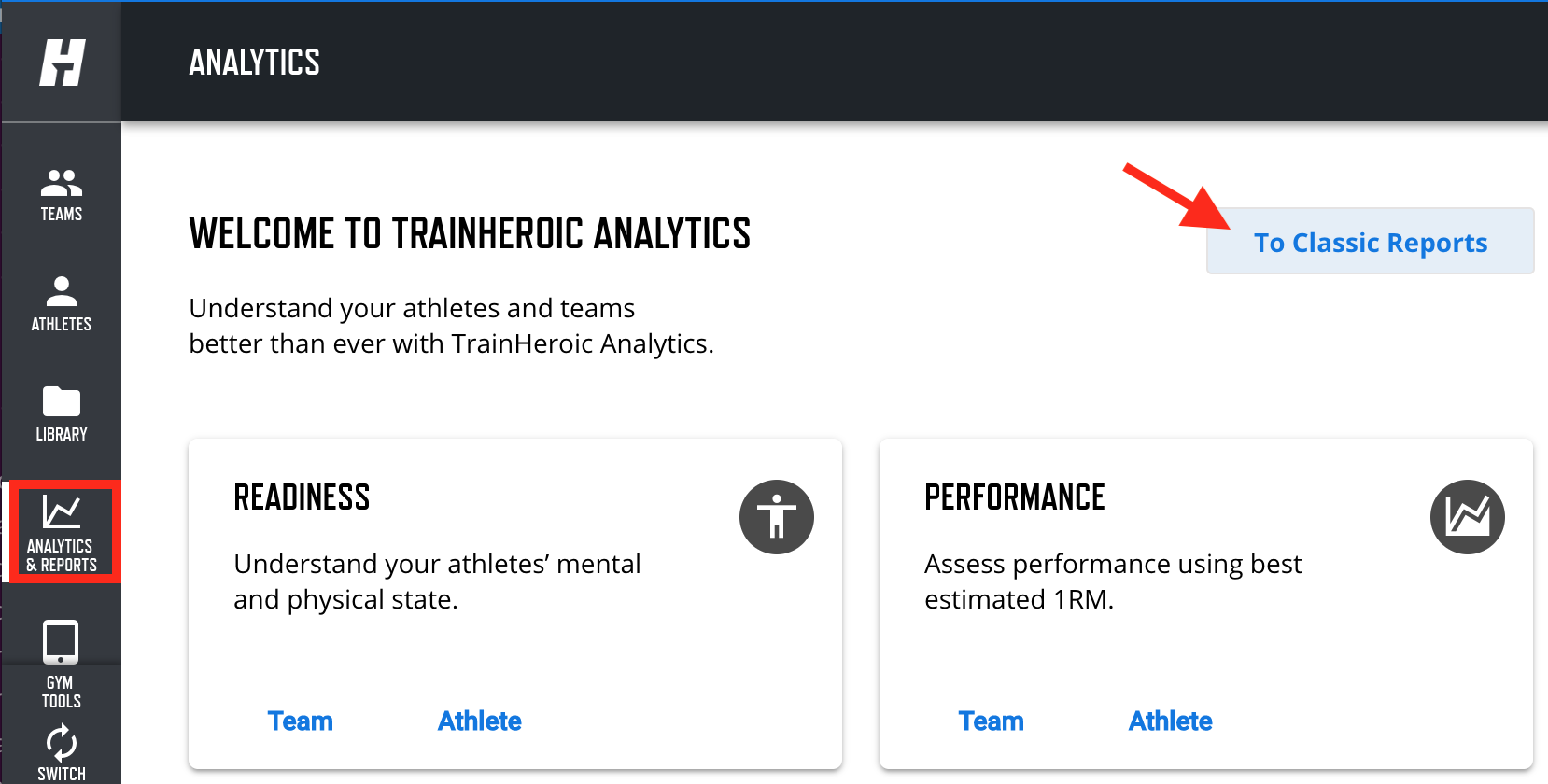 Benchmark Progress:
Percentage change for a given benchmark over time.

Benchmark Snapshot:
The athlete's WM or current state, as of a specific date.

'A' indicates that this is an Actual score that was logged by the athlete or was updated by the athlete on their working max page.
'T' indicates a tested value where the system replaced a previous score.
'E' indicates an estimated value. For example, the athlete may have logged a 3 rep max and the system estimated what their 10 rep max would be based on that number.
To Setup your Report:
1. Name your report in the upper-left

2. Choose your Team and athletes, date range, finally and benchmarks (for benchmark reports only)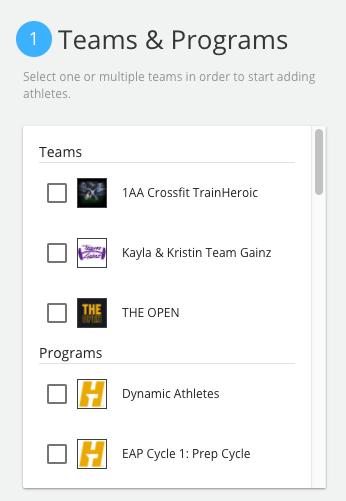 3. Select Create & Run Report

Export & Share:
Any of these reports may be exported into a CSV file using the export button, or edited using the pencil icon.

Related Resources: