While we hope this day never comes, we understand that plans change, businesses pivot, and life can bring unexpected obstacles.
If you're an athlete and you've purchased a subscription through the Marketplace, please follow the cancelation instructions here.
Below we'll cover:
TrainHeroic Coach Cancellation Policy:
As a TrainHeroic coach, you will be able to cancel your Coach Plan at anytime. If you've recently been billed, you will have access to your coach account until the end of your current bill period.
Because TrainHeroic does not require contracts and you can cancel at anytime, we do not offer refunds for Coach Plans.
To cancel your
Coach

Account:
Log into your coach account from the web, and select the profile image in the upper-right
Choose 'Billing Info'
Select 'Cancel Plan' and confirm by choosing 'Yes, Cancel My Plan'
Note: You will have access until the end of your current billing cycle and the message at the top of the page will confirm the date that your access will expire.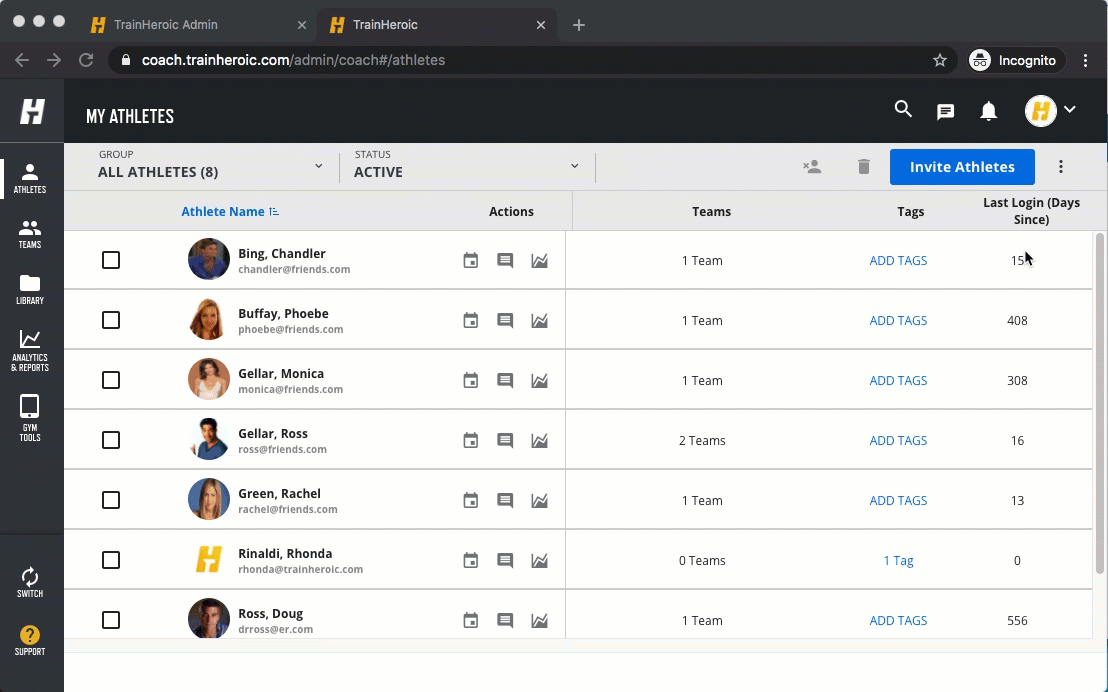 Marketplace Coaches:
Are you selling Teams in the Marketplace?
There are a few housekeeping items before we close your account and we require 30-days notice to ensure that all athlete subscriptions are closed down and receive the programming that they have paid for. You are required to keep programming live on your teams until all athletes have fully cancelled:
If your account has active marketplace teams or programs. Please contact support@trainheroic.com and we can assist with the next steps.
Your athlete's will also need to cancel their Team subscriptions, in order to cancel their billing. Please share these instructions with your athlete to cancel their subscription,Cancel your subscription.
Related Resources:
Questions? Contact support@trainheroic.com.