Bring TrainHeroic to life in your weight room with a fullscreen Leaderboard.
The fullscreen Leaderboard display is an "in-the-gym" solution, to project and display athlete's Leaderboard scores in realtime on a TV screen, as they train.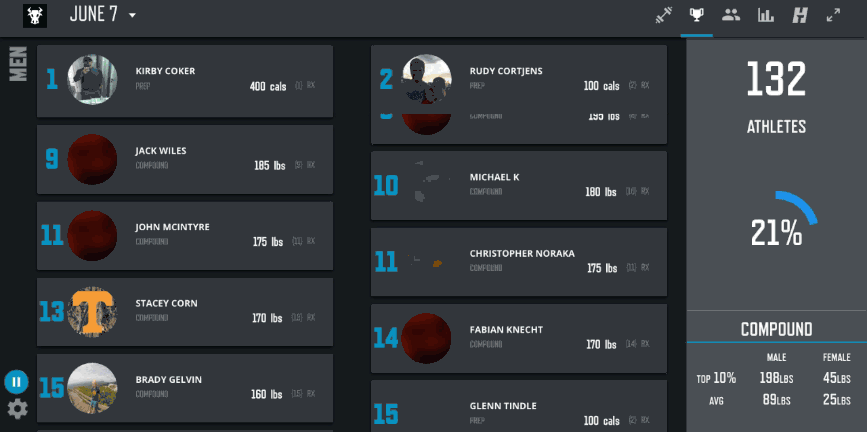 Here is how to view the fullscreen Leaderboard:
Login to your coach account
Select Gym Tools from the left-hand nav
Select 'Launch' to launch the Leaderboard
Note: The Leaderboard display will be exclusive to programming delivered through a Team calendar.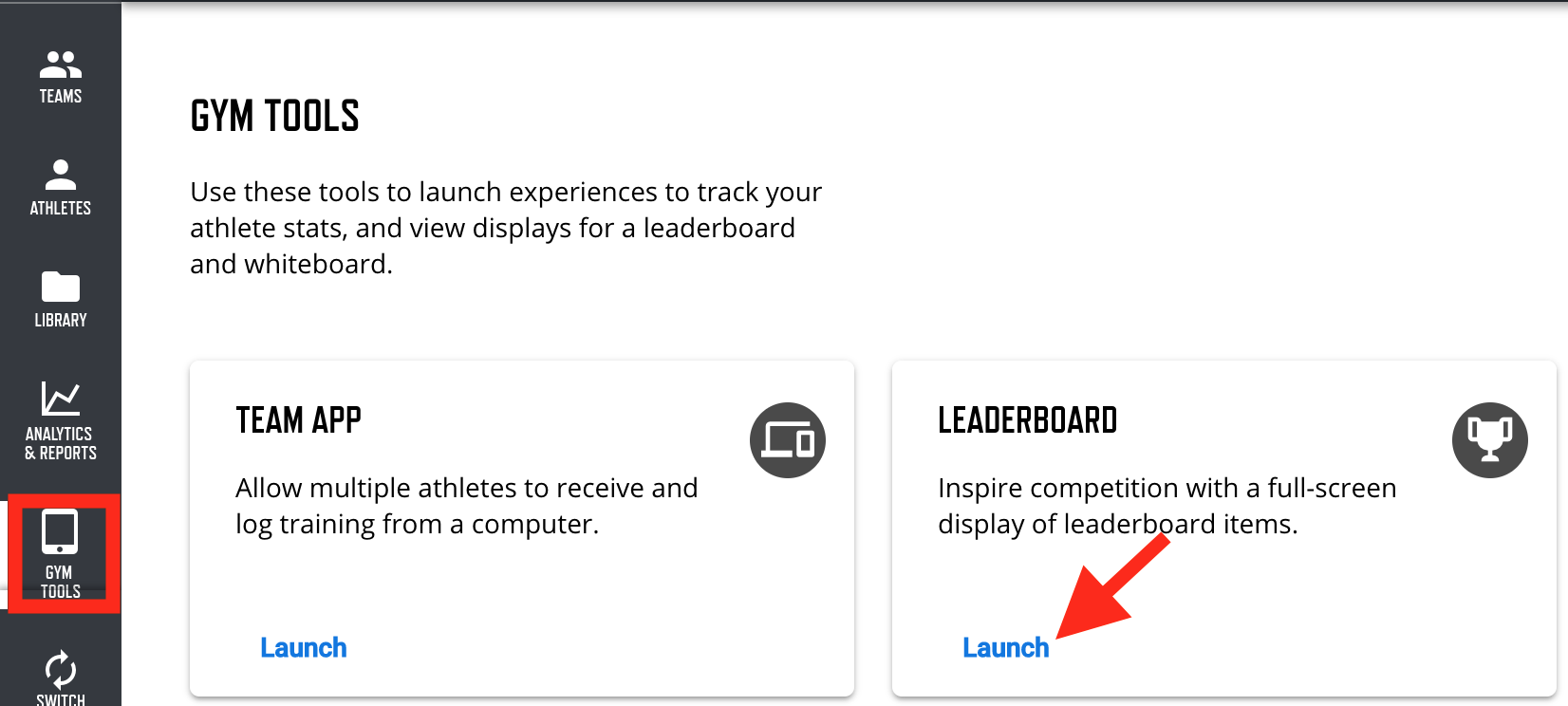 Enable fullscreen mode by following the steps below:
Chrome View uncheck Always Show Toolbar in Full Screen
Chrome View Enter Full Screen
Choose a session to display:
Change the date of the training session AND select the team that you'd like to load by clicking on the drop-down menu in the upper left-hand corner.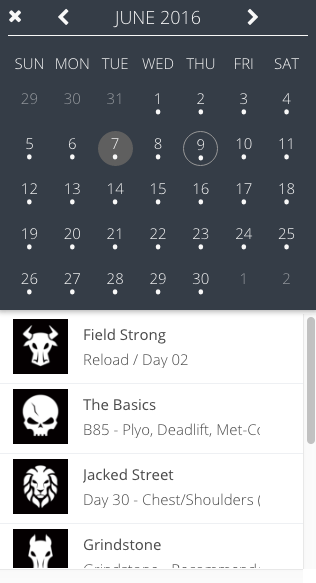 Adjust display settings:
Select the gear icon on the bottom left corner of the Leaderboard to edit the Leaderboard Settings.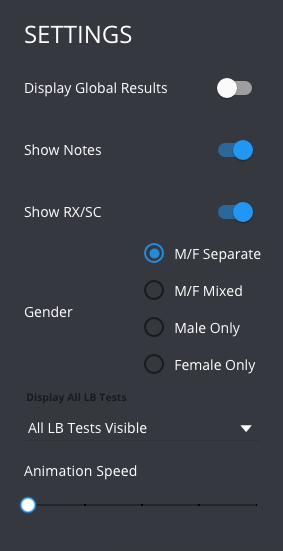 Note: The RX (as prescribed) and SC (Scaled) options are for our CrossFit friends. Anyone not using these options can disable the option for "Show RX/SC"
You can switch to the Whiteboard to preview the fullscreen workout using the dumbbell icon on the upper-right of the Leaderboard.

Change the size of the Whiteboard text display by using the gear icon on the lower left-hand side of the Whiteboard.

.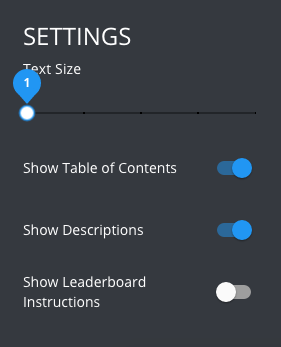 Now, sit back and relax and enjoy TrainHeroic as a living, breathing, motivating part of your weight room.
Related Resources: