Here is how to invite your athletes to train with you using TrainHeroic.
Once you've created some programming, add athletes to your account by inviting your athletes. Invited athletes receive free access to the TrainHeroic mobile app and count toward your Coach Plan.
Below we'll cover the following options:
Invite athletes on Mobile:
Select the calendar icon from the bottom navigation
Select your profile image on the upper left
Select the blue 'Add' button on the lower right-hand corner
Choose the context, 1:1 or team, then select 'Next'
Enter the athlete's email address and 'Send Invite'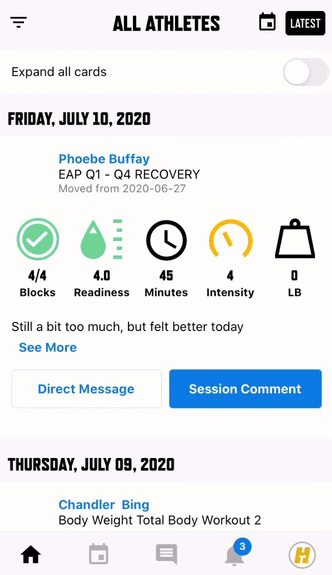 Invite Athletes from the Web: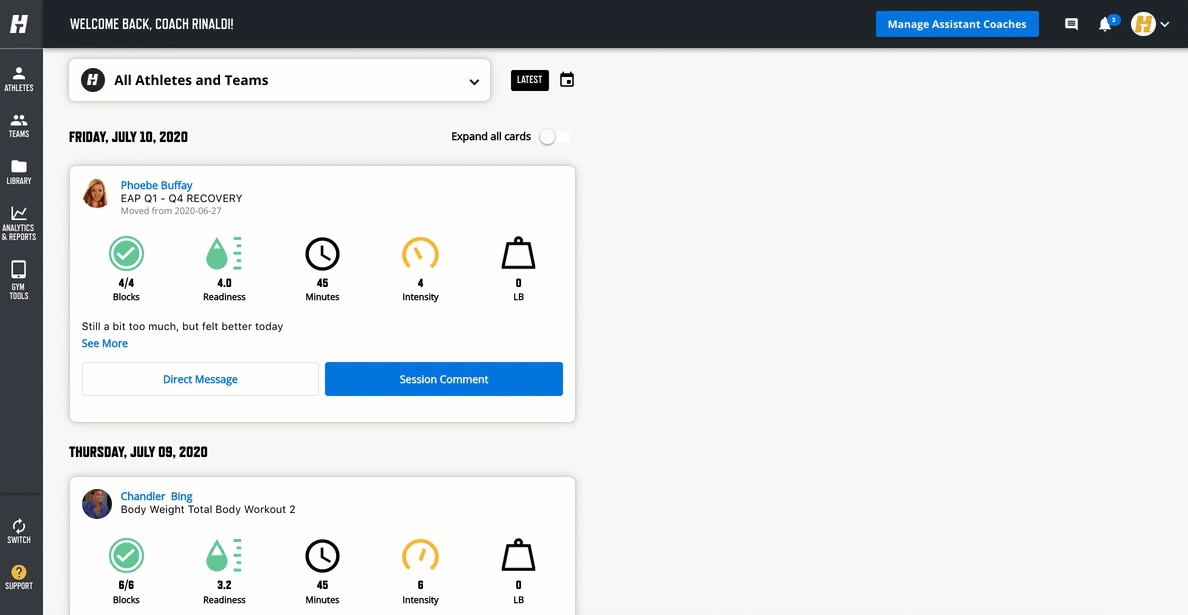 From the Athletes tab, select 'Invite Athletes'
Choose the context you're training them in, either 1:1 or Team/Group
Add email addresses separated by a coma, or upload a CSV file with your athletes' email addresses (email addresses only)
Include a custom message (optional, but encouraged!)
Send!
Your email will look something like this: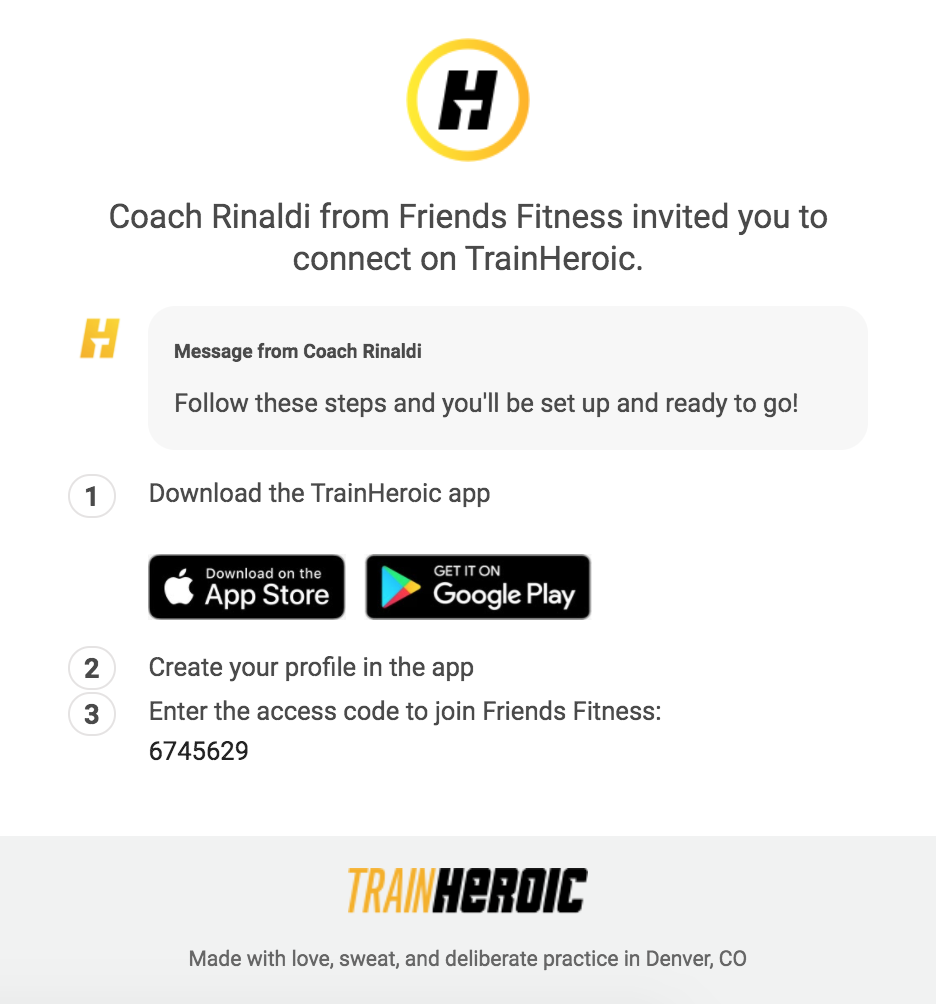 We recommend that you have programming on the Team and athlete calendar, before sending your invite.
When you invite your athlete in the 1:1 context, you'll be able to begin programming for them right away:
Please Note:
Emails through the platform may land in Spam for those with strict email settings. If you're using school emails, please communicate this with your staff and students.
If you the athlete accepts the invite and it puts you over the allowed number of athletes in your current subscription, your account will be upgraded automatically to support the additional athletes.
Related Resources: