Bring TrainHeroic to life in your weight room with a big screen display of today's session.
Use the Whiteboard display to cast the session onto a big screen, without the longhand. Displaying the Whiteboard on a big screen allows athletes a central point of reference as they cycle through their session, without having to double-back to their phone between logging.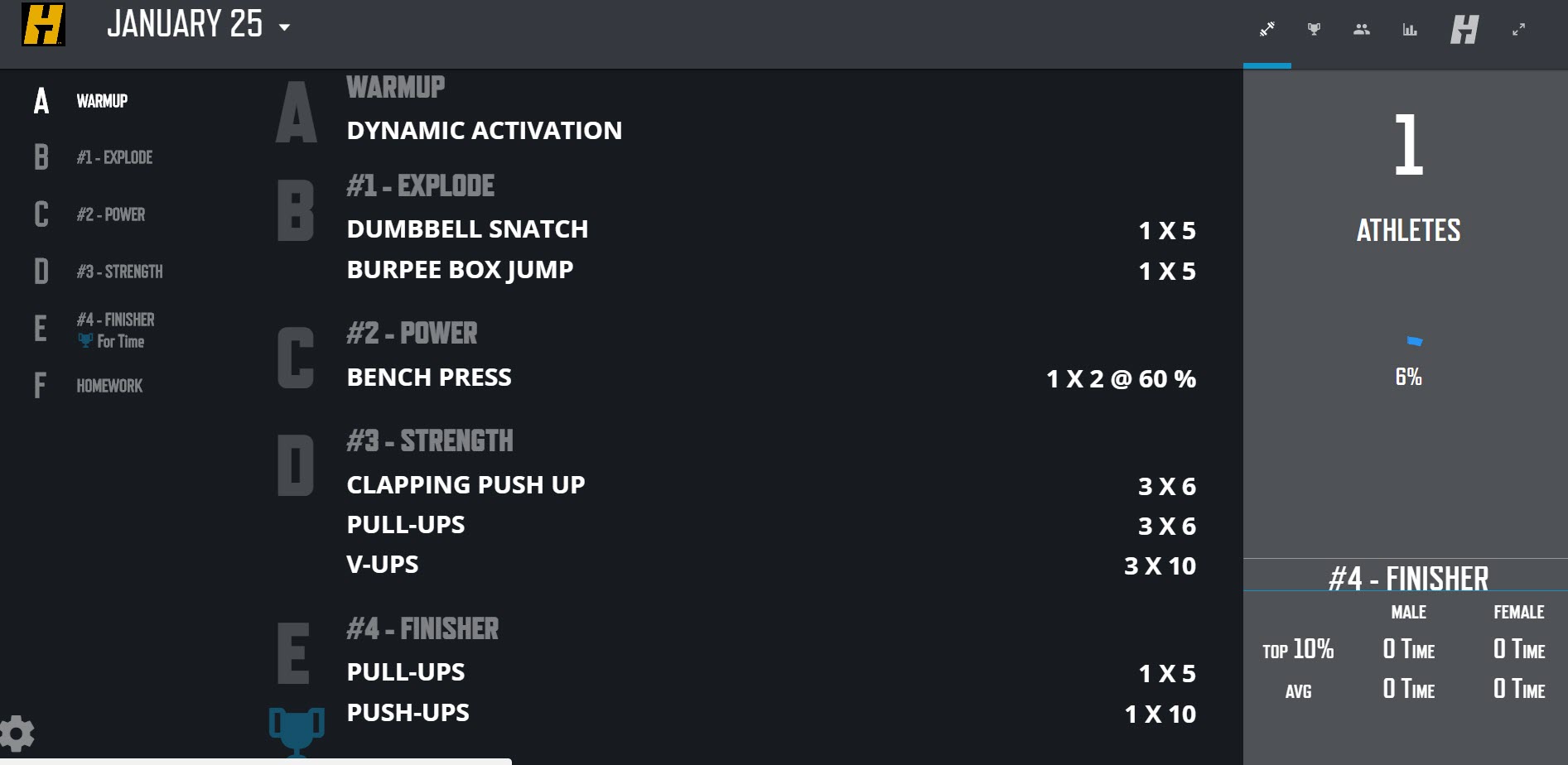 Here is how to view the digital Whiteboard:
1. Login to your coach account
2. Select Gym Tools from the menu on the left-hand side of the page, and 'Launch' Whiteboard.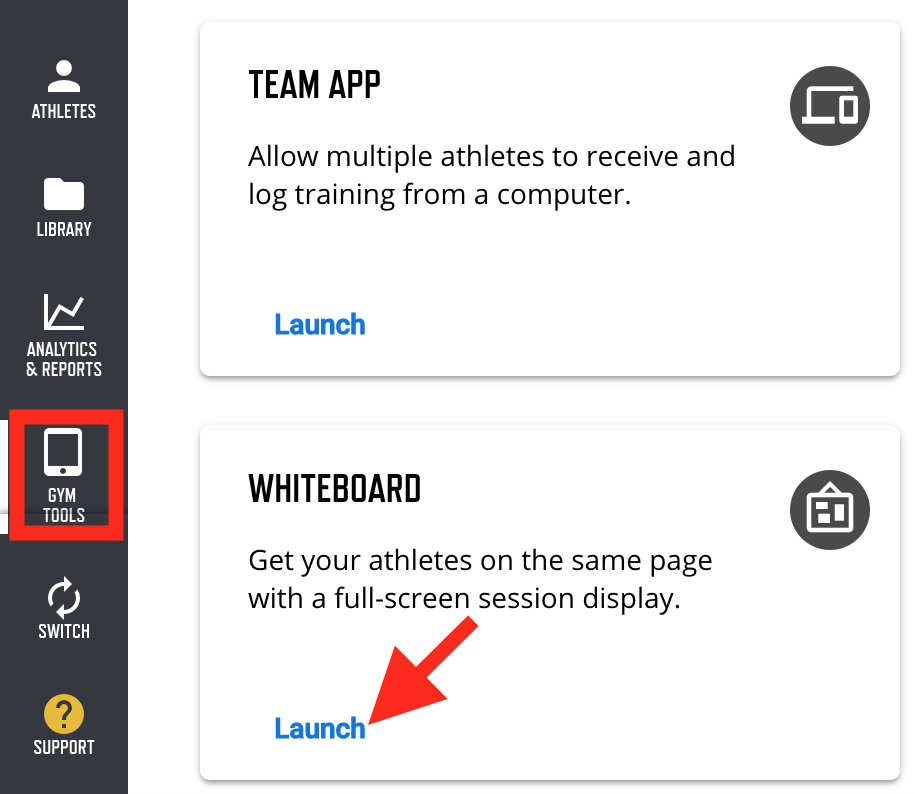 Use the Calendar drop-down in the upper left-hand corner to adjust for a specific Team and date.
You can also change the size of the text along with exactly what you'd like to display by clicking on the settings icon in the lower left-hand corner too.
Enable fullscreen mode by following the steps below:
Chrome View uncheck Always Show Toolbar in Full Screen

Chrome View Enter Full Screen
Note: The Whiteboard is exclusive to programming published on a Team calendar, not 1:1 calendars. If you're receiving a perpetual load symbol, double check to make sure your programming is published on a Team calendar.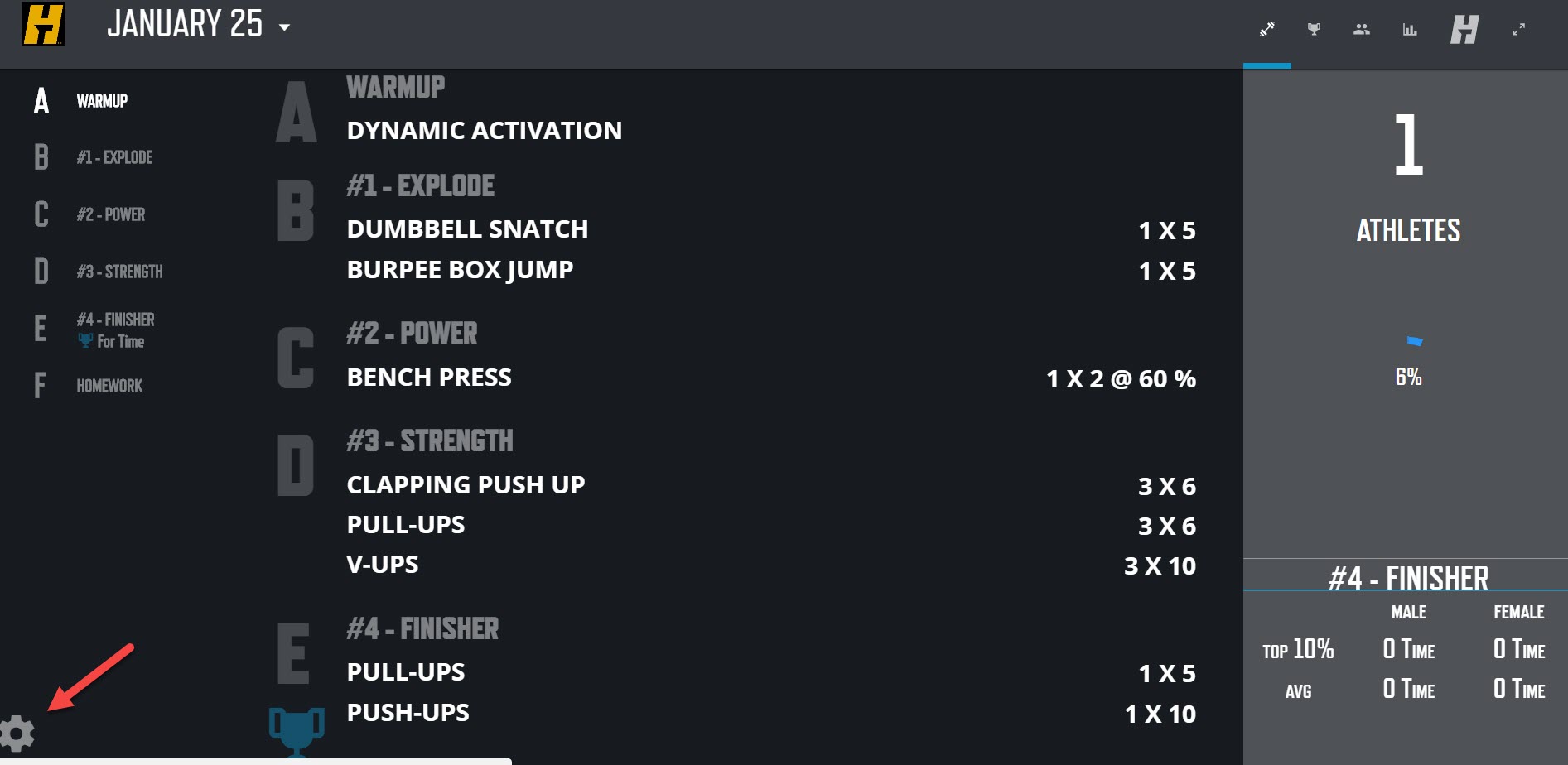 Related Resources: