As of October 2022, the Team Training app will only be available to those who have already installed the app on their current devices. This article is for those who already have the team training app and have been using it.
The Team Training App is best for tech-enabled environments with a fast internet connection (WiFi or Ethernet Cable) and access to YouTube. We recommend that there are no more than 10 athletes per device and that you setup your tablets at different stations, making it easy for athletes to access, log, and rotate to the next station.
Note:
The Team Training App is exclusive to programming delivered through a Team calendar (this does not include programming delivered through a 1:1 athlete calendar).
The Team Training App is a separate application from the mobile app, and will not have the latest features present in the mobile app.
Download the App:
As a coach, you'll have access to the Team Training on a tablet app, and through the web application.
From a Tablet:
Filter by team in the top left to add that entire team's roster, or create custom groups from your athlete roster by clicking Manage Athletes in the bottom left.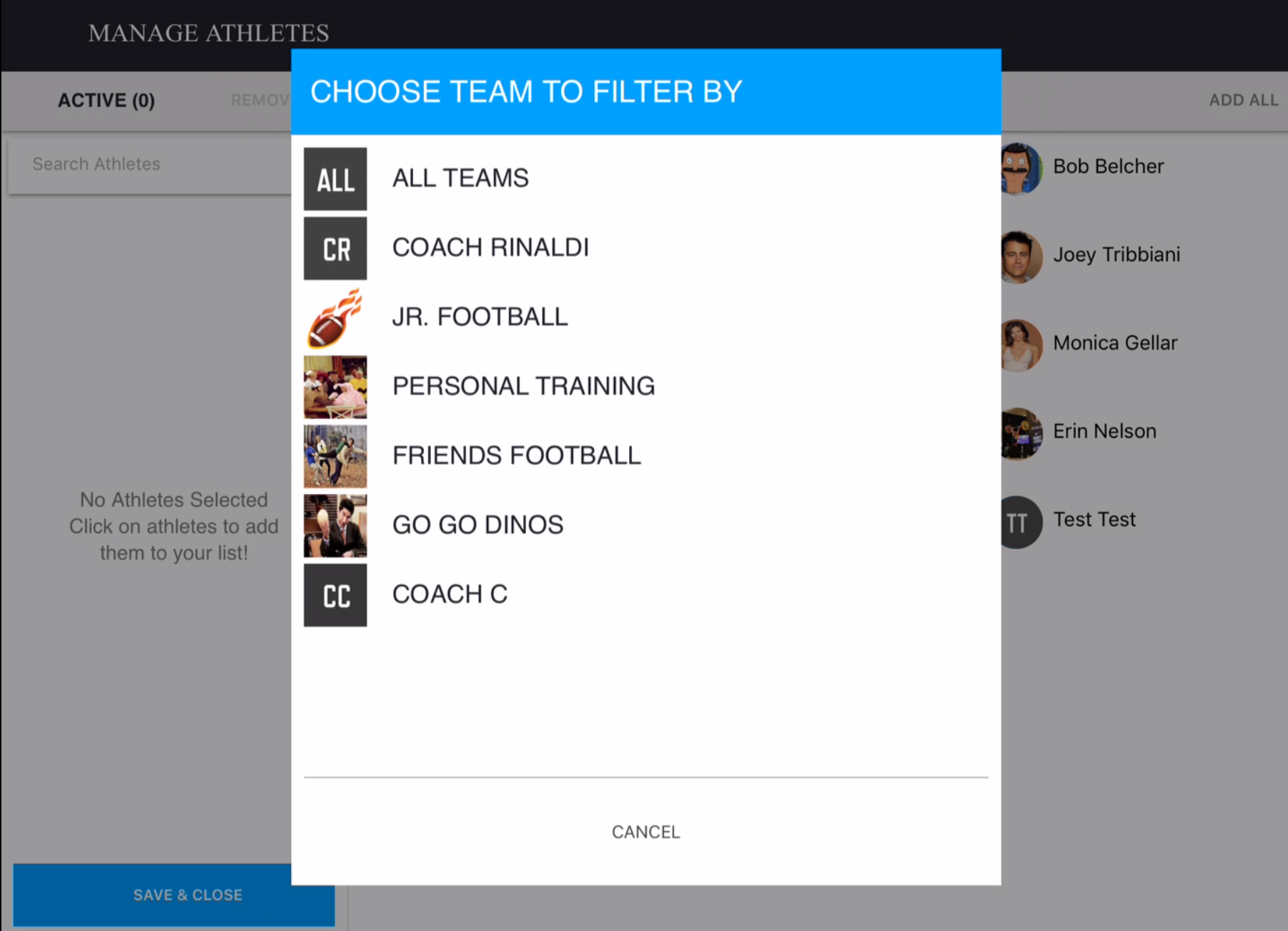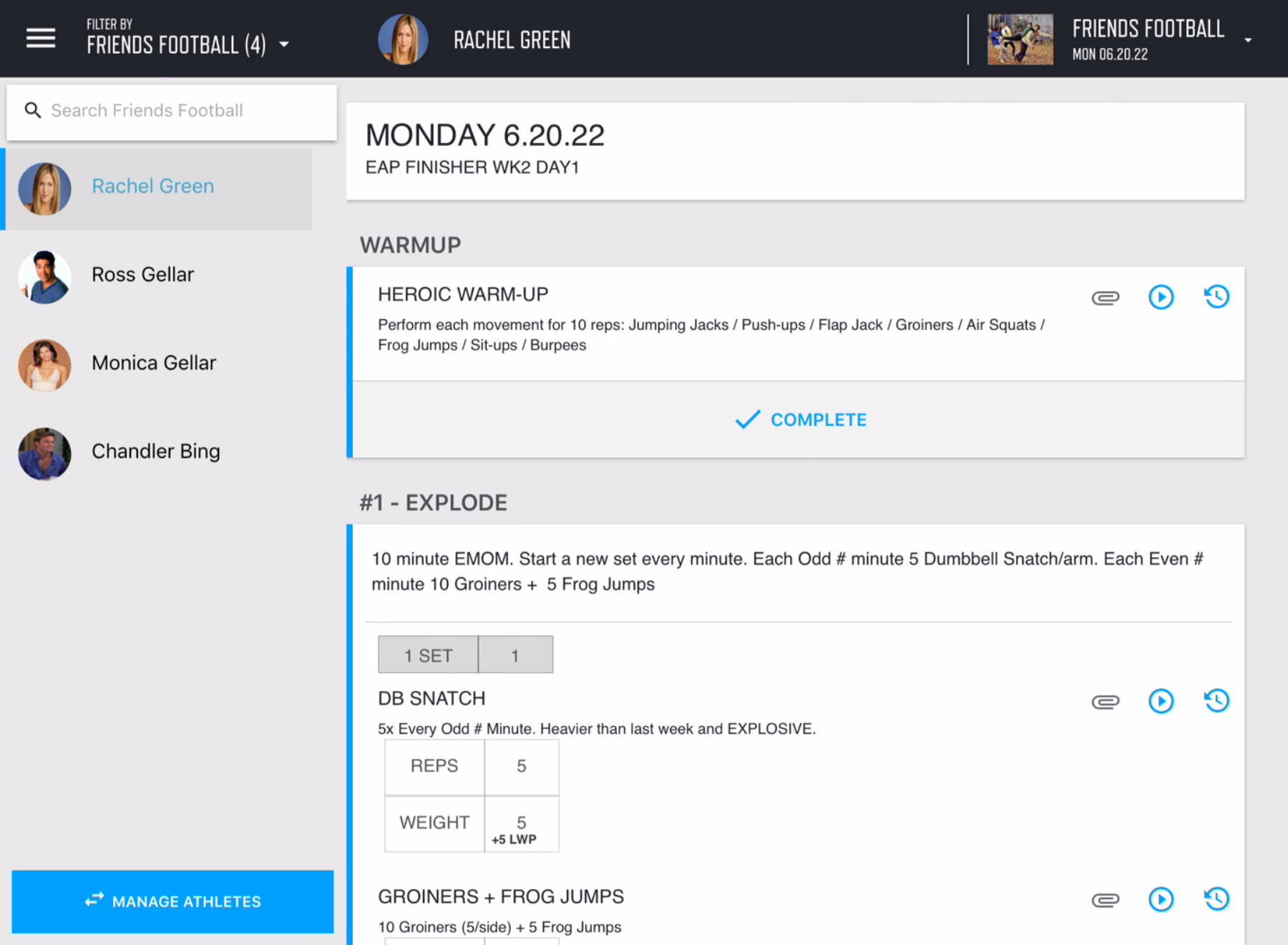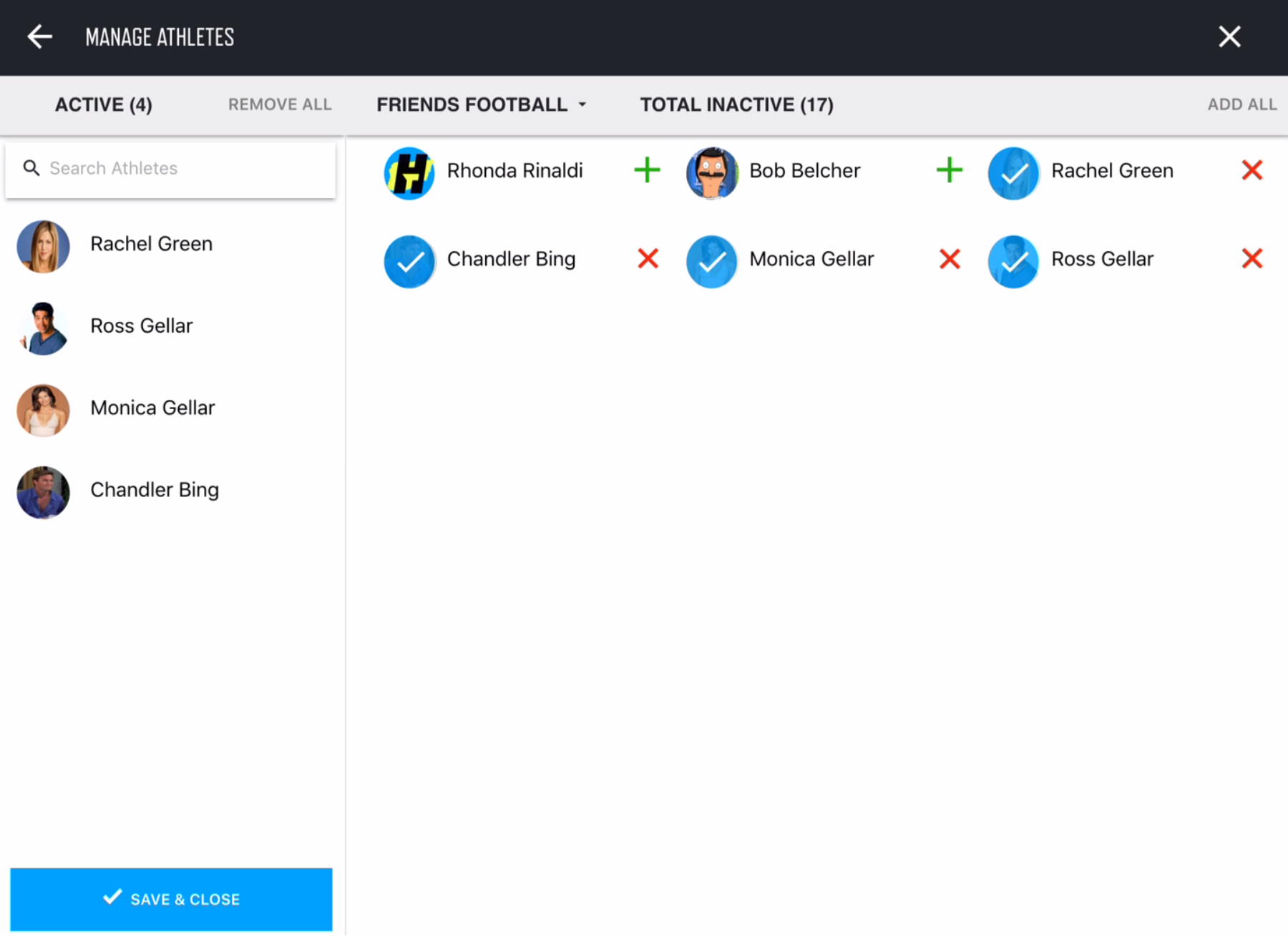 Don't forget to choose the session needed using the filter on the upper right.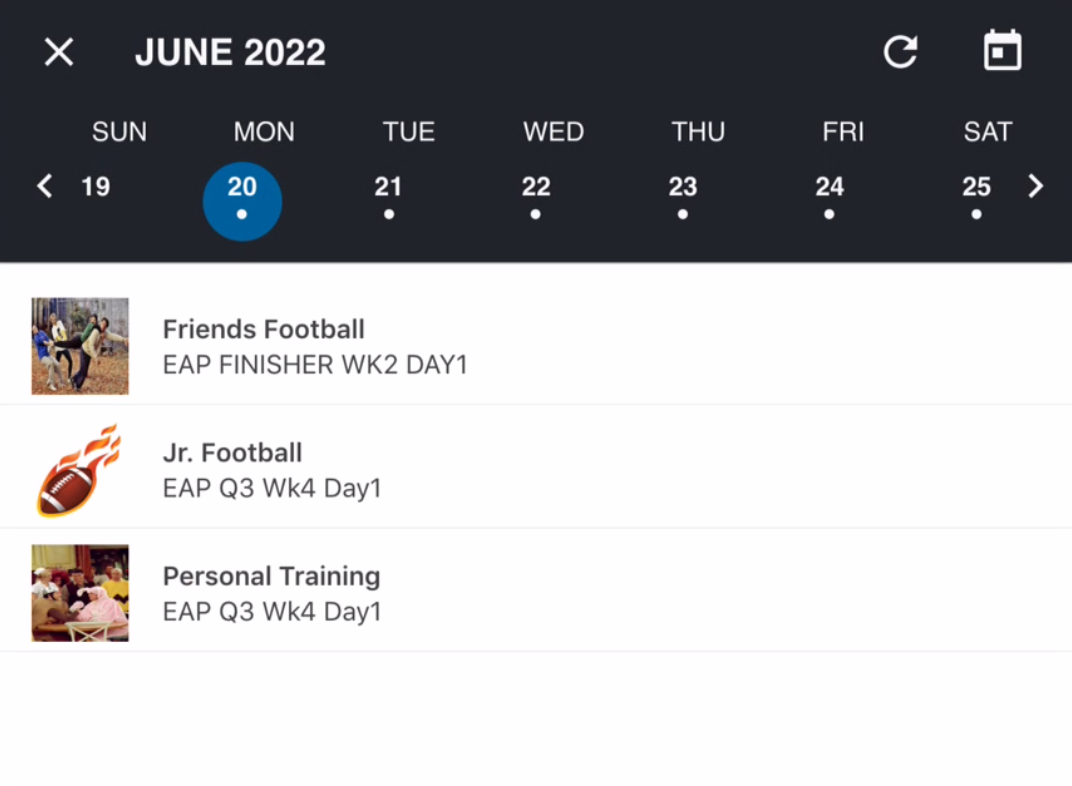 Additionally, you can view or edit athlete history directly from their history log. Click on the clock icon and choose any cell to edit.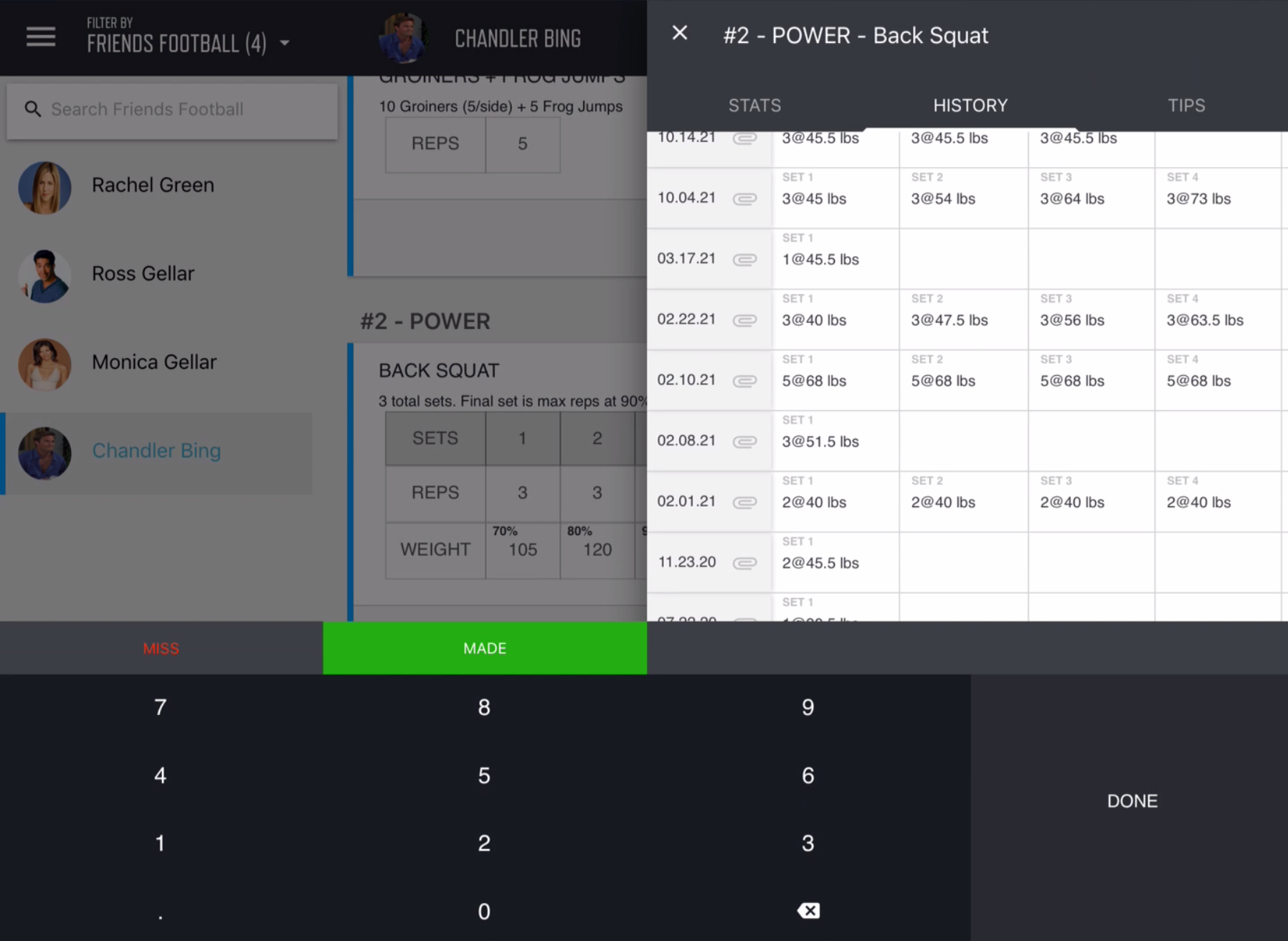 From the Web:
From the program's Admin account, a Coach can select a team of athletes, or a group of athletes on that team and quickly load their workouts.
1. Login to your coach account.
2. Select Gym Tools from the menu on the left-hand side of the page, then 'Launch' the Team App.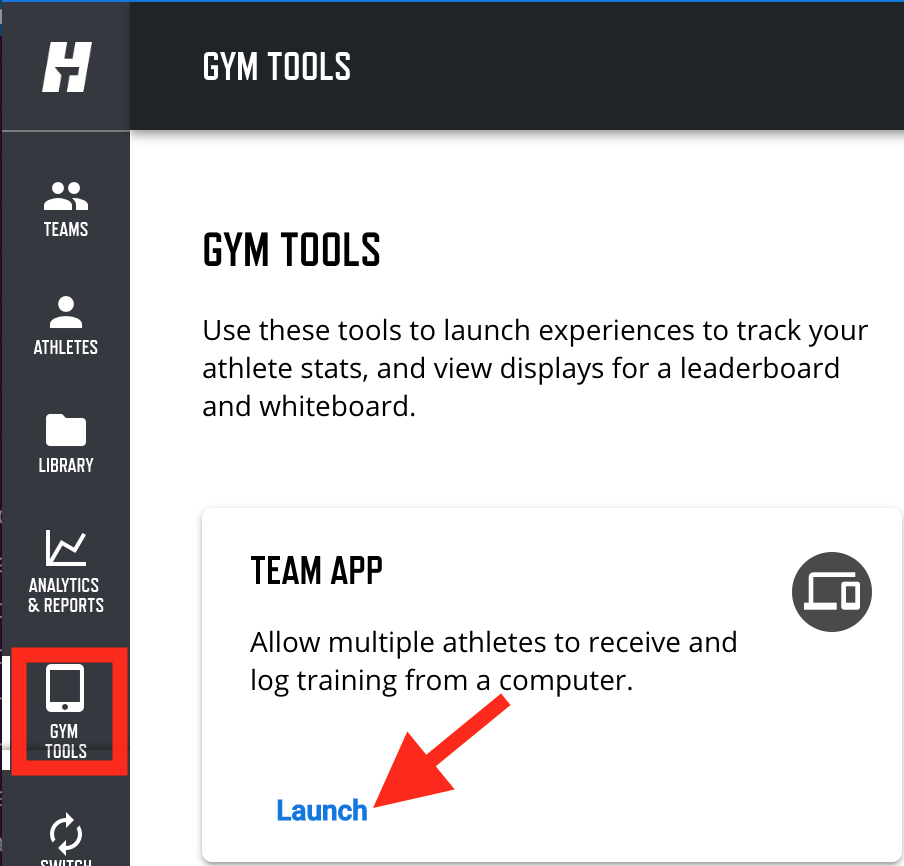 You can adjust the date of the training session AND select the team that you'd like to load by clicking on the date near the top of the page.

3. Add athletes to the workout by clicking manage athletes in the bottom left hand corner.

4. Click on an athlete's name to add them to the workout. You can search for an athlete from the top toolbar too. Once an athlete is added to the workout, they will appear on the left-hand side of the screen. Click on an athlete that was added to remove them too.
When you're finished, click save and close.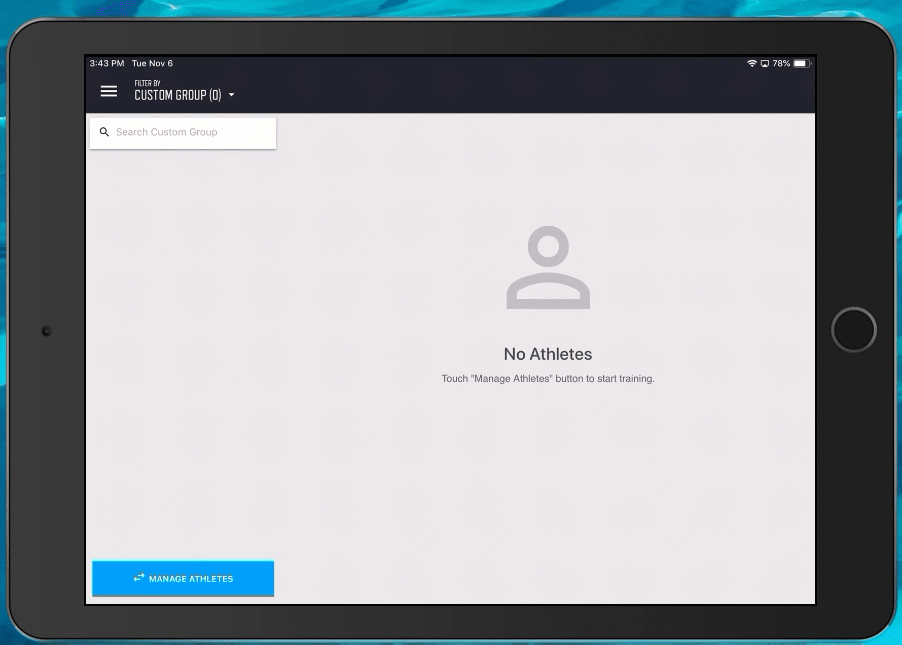 5. Click on any athlete from the left hand side of the screen to load their training session and log their data. Toggle to another athlete by clicking on their name from the left hand side.
Related Resources: