Support your athletes' training goals by communicating with them through TH Chat.
Whether you're making general announcements or hosting a live QA, use the Team Feed via TH Chat to communicate with your athletes.
Communicate with your group or Team with TrainHeroic's Team Feed. Let them know that they should bring their tennis shoes to practice because it's supposed to rain, congratulate them on a Heroic effort this week, or let athletes know when you're available for live questions.
Connect with your athletes so they know you're available and care about their progress.
Message from the Mobile App:
You can message both individuals and teams from your mobile app via TH Chat.
Login to the mobile app using your coach login
Select the message icon, TH Chat, from the center of your menu
Use the dropdown menu at the top to select the team or athlete
Type your message and send!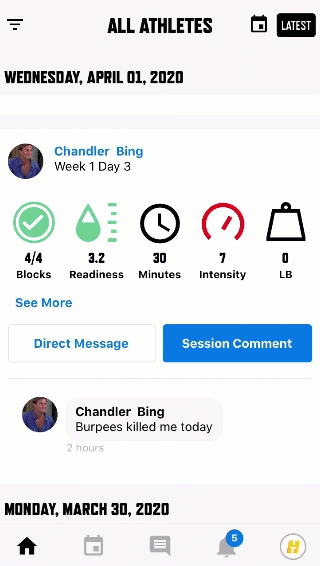 From the Web:
Click the messaging icon in the upper right corner

Select or search for the team, program, or athlete

Send your message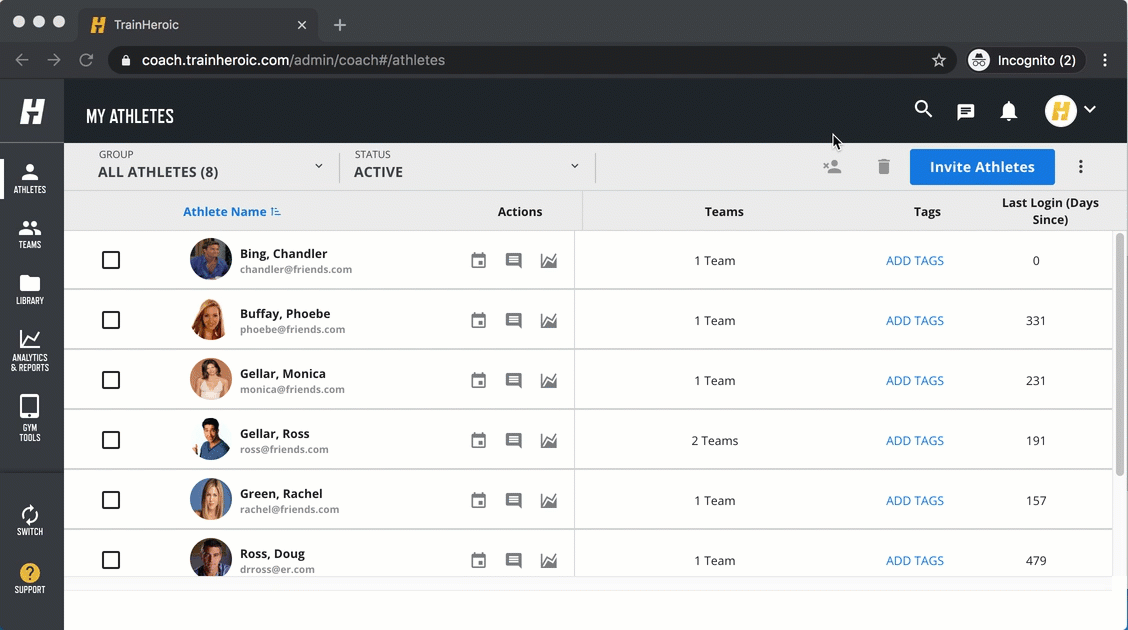 Athletes can use the team Feed, just like coaches can, to communicate to the team, inspire, motivate, or spark some competition between teammates.
Related Resources:
Questions? Email support@trainheroic.com.