Assign a Parent Calendar to your Team for easy, continuous program delivery.
With a Parent Calendar, you can easily turn programming on and off for your Teams.
Here we'll cover:
What's a Parent Calendar?
A Parent Calendar is simply a calendar that can be managed from your Library. As a coach, you'll have the ability to create a Parent Calendar, or use TrainHeroic's Parent Calendars that already exist in the Library.
Parent Calendars can be assigned to Teams, which allows you to deliver the same exact programming to multiple Teams, while having one central place to make updates.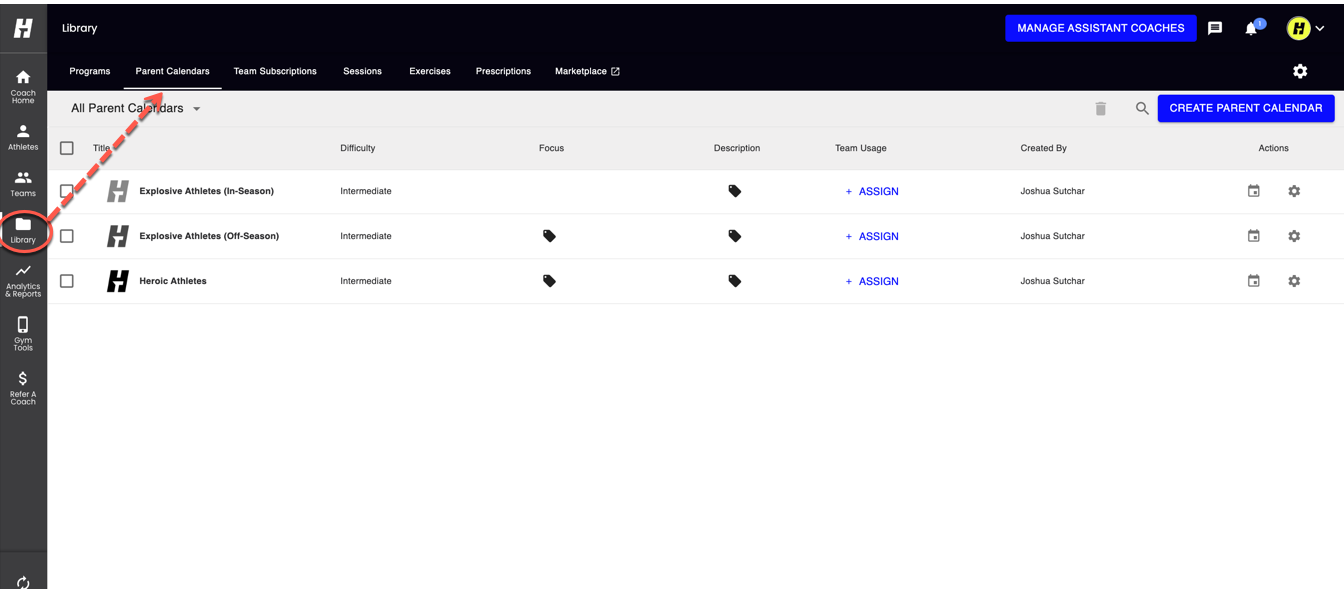 How to Assign a Parent Calendar to a Team:
1. Select the Team you wish you to apply a Parent Calendar to.

2. From the Team calendar, click on the 'Add From Library' icon in the upper right-hand menu to view a list of programming that you can add to the Team's calendar.

3. Simply select the Parent Calendar to apply that programming to your Team's calendar.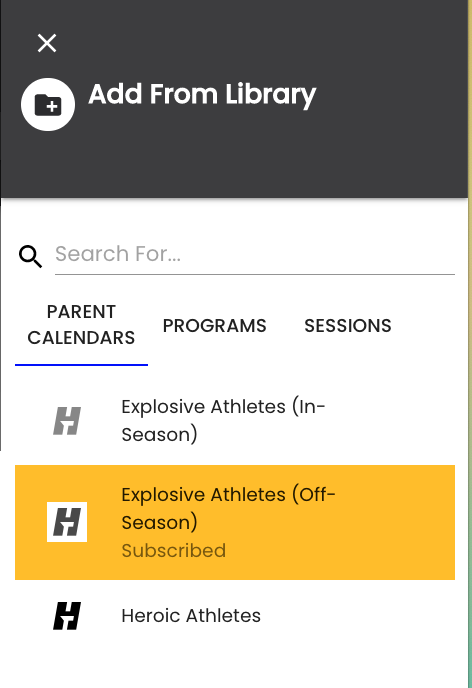 To unsubscribe from a Parent Calendar:
Navigate to the team subscriptions following the instructions above and click on any highlighted subscriptions.
Next, click the blue button to confirm that you would like to unsubscribe.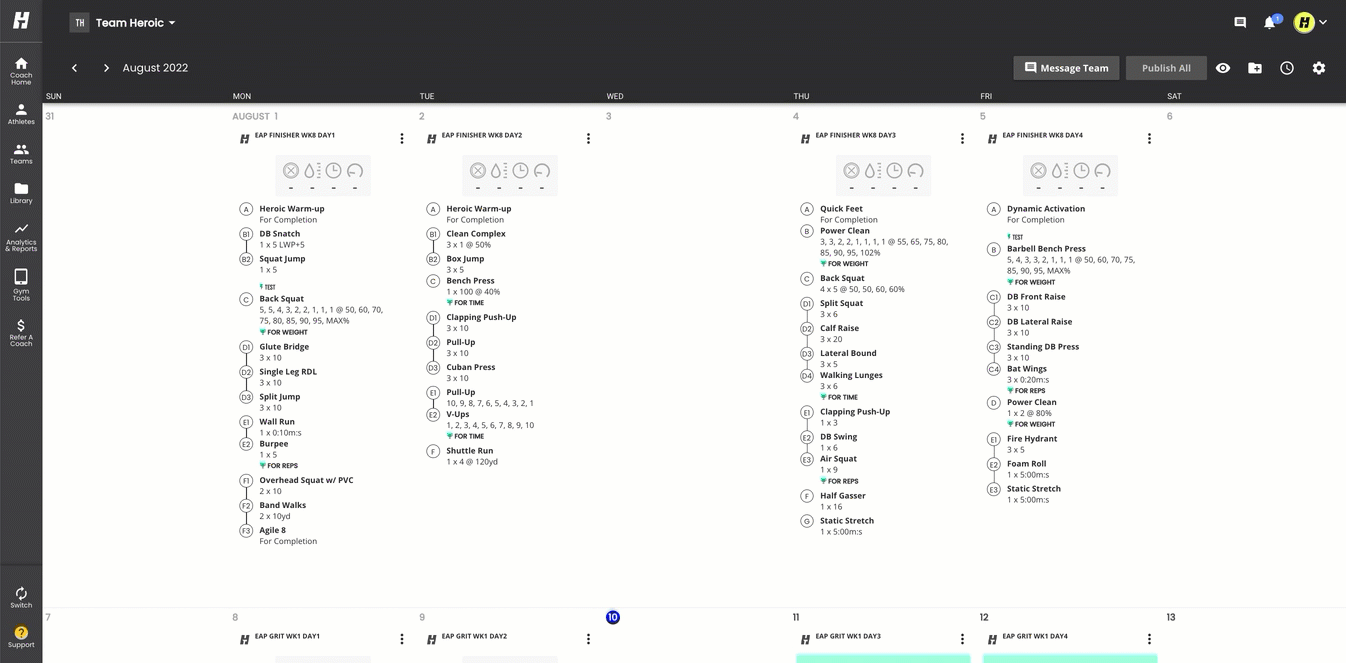 Editing sessions from a Parent Calendar:
1. Select the three dot menu in the upper right-hand corner of a session
3. Select 'Copy and Edit' to adjust the workout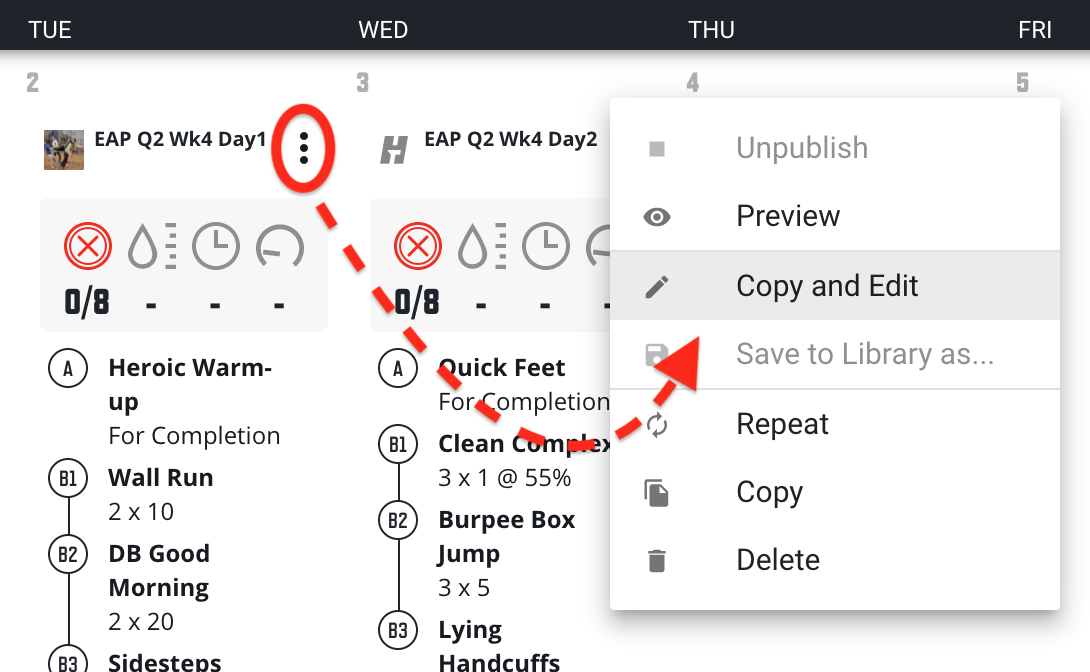 3. Next, edit the session
4. Once you've finished making your changes, select 'Publish' to republish the session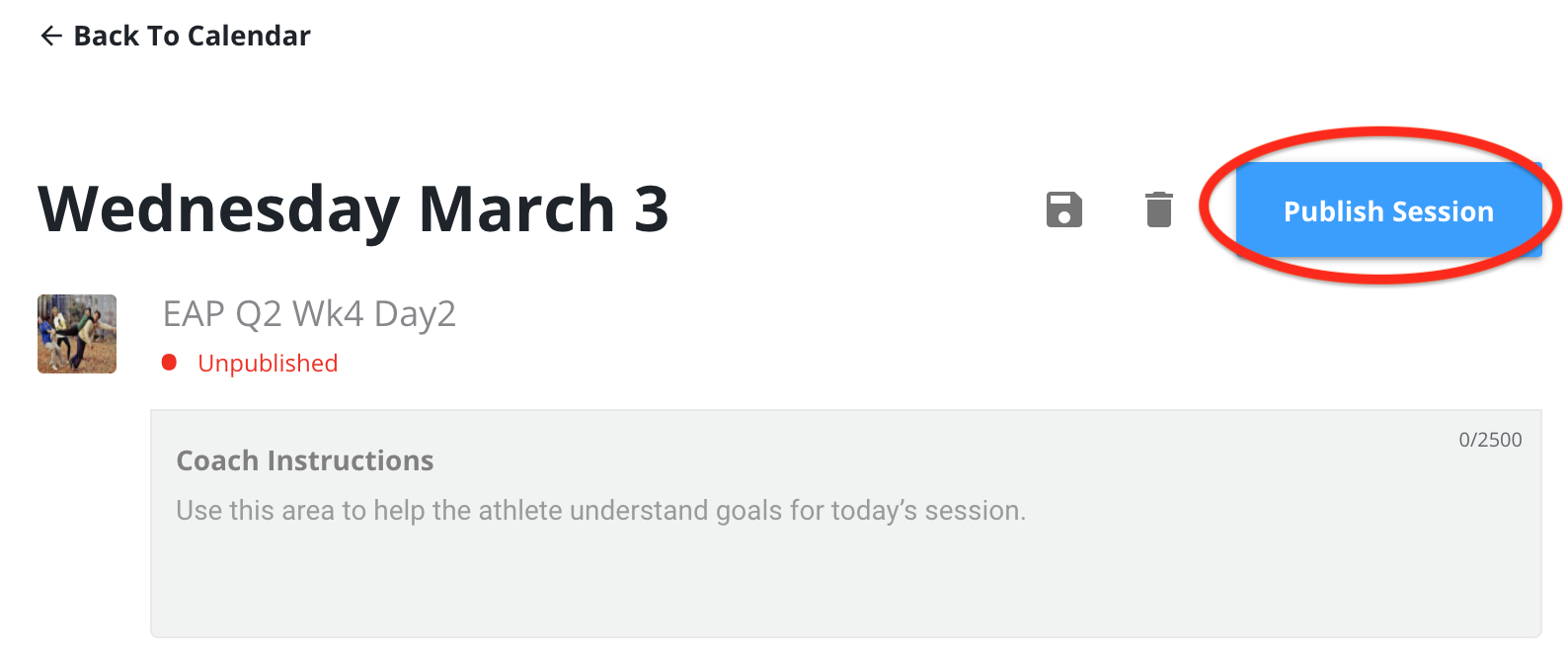 Related Resources: