Just like you'd onboard a brand new athlete, we've developed a foundational series to help you learn how to use TrainHeroic.
Once you've started your 14-day free coaches trial, you'll receive in-app guidance to help you:
Create programming
Invite athletes
Start coaching
Log into your account on the web and begin the in-app getting started guide.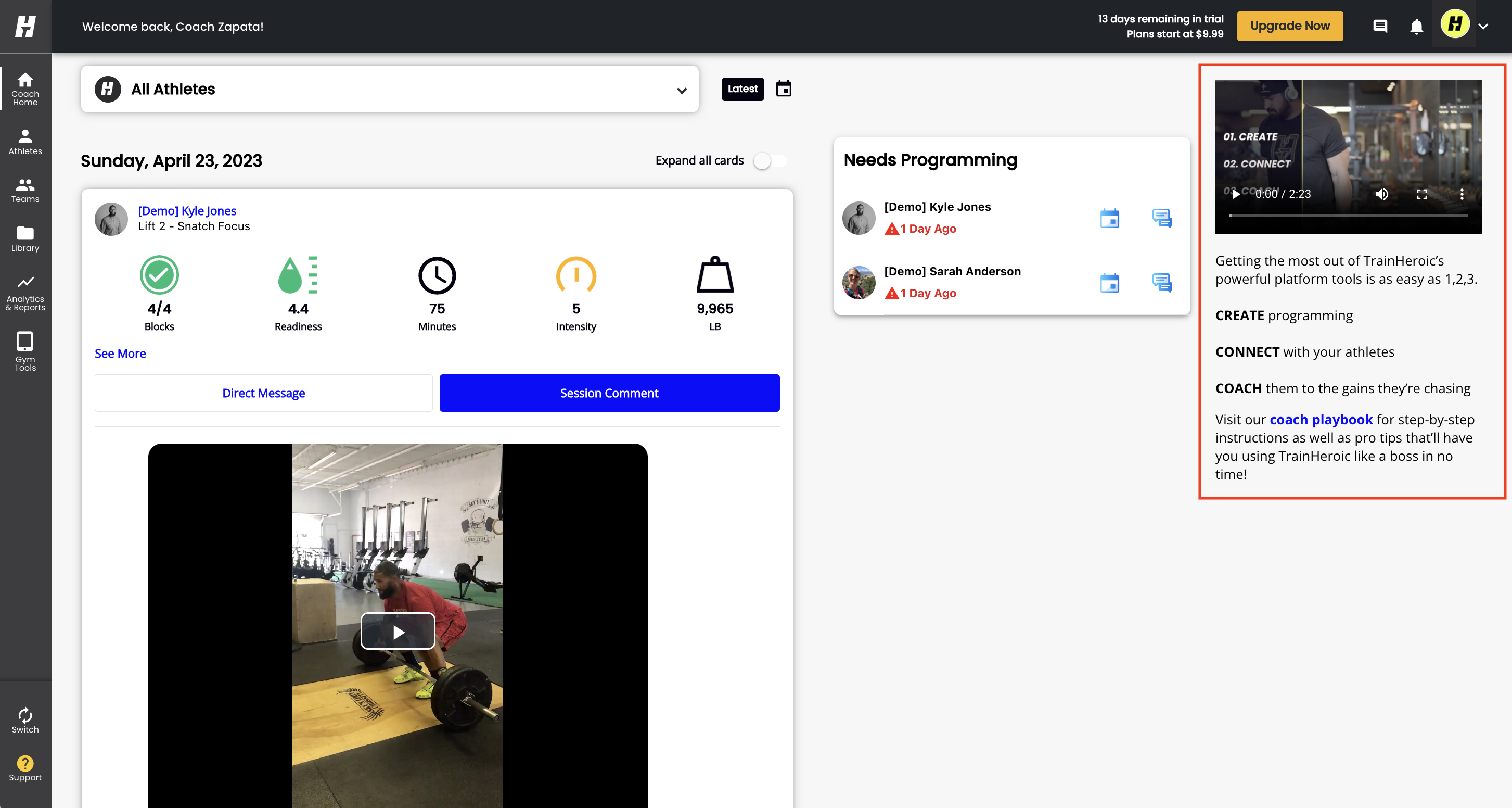 Note: If you haven't yet started a trial or don't have a coach account, please click here to start your trial.
Learn More:
Our Coach Playbook has video demos for all the major features you'll be using: Coach Playbook
Ready for more? Our education center will break down each step in detail:
Related Resources: