Follow in the footsteps of leading Marketplace Stars: grow your online business by building community.
The heart of your online coaching business is not just in your coaching credentials and expertise, but also the community you foster. Providing like-minded athletes with a common ground to interact, motivate, and inspire is just as important as the expert programming you provide.
Here we'll cover:
What does that look like, in TrainHeroic?
We know that Marketplace coaches who sell Team subscriptions gain more traction than coaches selling Programs alone. Why is that?
We can boil this down to a few important factors:
Community
Recurring revenue
Scalability
More specifically, selling Team subscriptions allows you to:
Leverage your dynamic programming on a single calendar for a group of athletes
Use Leaderboards and TH Chat to drive engagement
Increase your chance for retention and revenue based on reoccurring monthly and annual athlete subscriptions
Vary your offerings based on training goals or ability level, so athletes can switch teams based on their current needs and set achievable training goals that keep them under your organization
Create promotors who will provide referrals
The Team setting also creates a platform to continuously sell athletes on your value props, by showing up daily to coach athletes - giving shoutouts to noteworthy performances, offering support to athletes with questions, or providing expertise on video form checks.
For example, by joining TrainFTW Thrive coached by Matt Chan, athletes are receiving a pledge of support: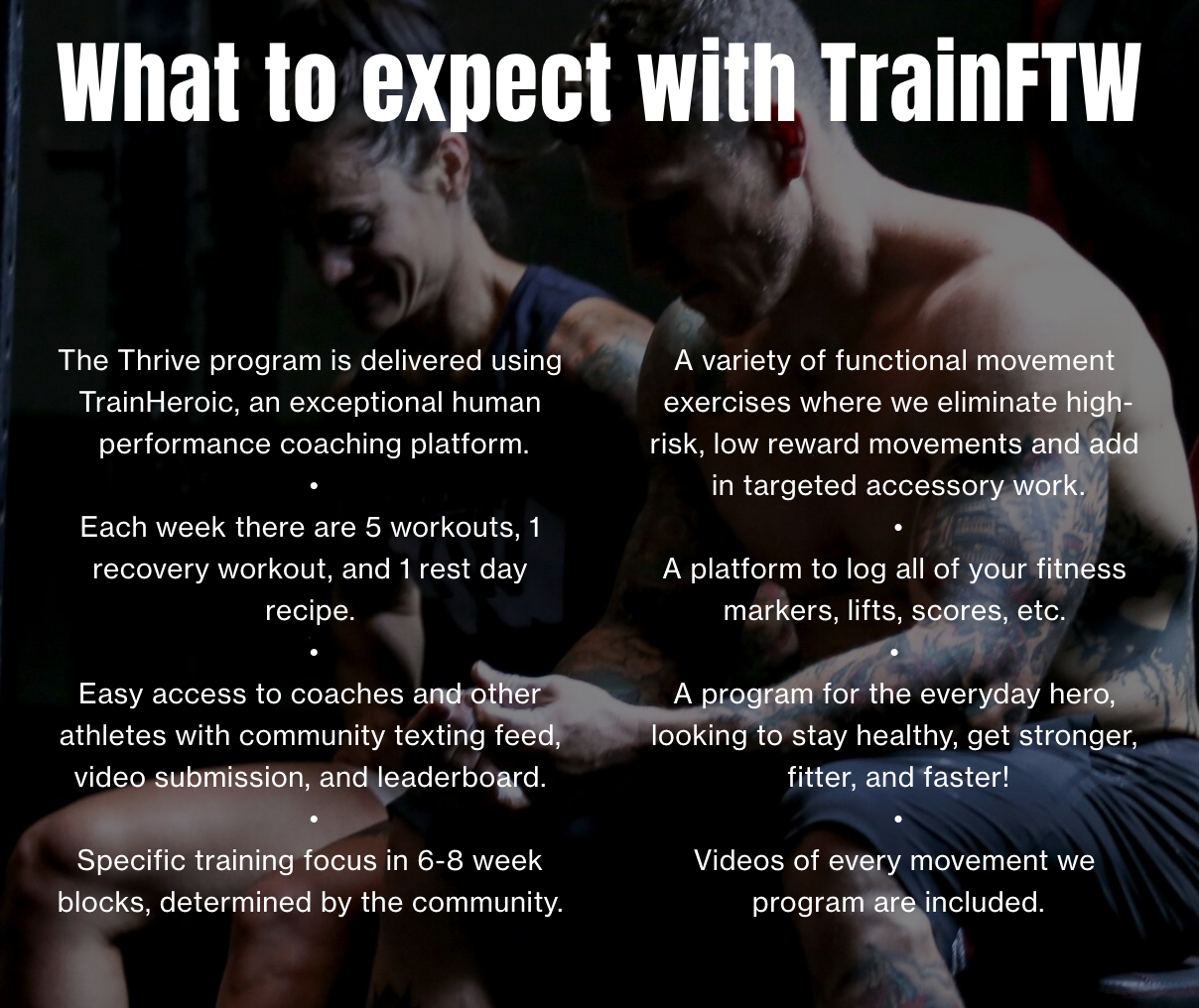 Your Team is a bandwagon, and will stay in motion for as long as you keep greasing the wheels!
Let's look at the other side of the coin.
Programs are a one-time purchase for an athlete, which gives them a training plan for a fixed length of time. While it may seem easy to create programming with a start and end date that doesn't require maintenance each week, placing a Program in the Marketplace won't guarantee sales. You will still need to come up with strategies to promote your Program.
Because Programs are a one-time purchase, they don't automatically create recurring revenue. This also means that athletes who've previously purchased your Programs will likely need to be re-sold on new products, and that requires effort too! Programs also lack the camaraderie that an athlete can find in a group setting. Teammates offer accountability, which is an important part of training and retention.
That said, Programs are a great way to bolster your expert programming for committed athletes training independently!
Consider Programs an opportunity to sell athletes programming to help them achieve a specific training goal, in addition to training on your team.
Your Team may speak to a specific niche, yet still offer fairly generalized training. A Program serves as an opportunity to hyper-focus your programming, whether preparing an athlete for competition or a monumental event, or helping them recover from an injury.
Discovery leads to opportunities. Let your athletes help you drive your sales.
You can leverage a Team's activity to help discover behavioral trends from your athletes. These trends can help you learn how to better coach, program, and ultimately drive sales, whether that manifests in new Teams serving different ability levels, or a new Program addressing a popular demand.
Listen to the banter!
What are their goals?
What types of obstacles stand in their way?
Where can you provide more education (i.e. nutrition)?
What types of movements need to be workshopped?
What kind of common injuries can be avoided with your guidance?
There's no training plan that fits all athletes' needs, just like there isn't a model that fits all businesses. There's flexibility here in how you sell your brand in the TrainHeroic Marketplace, but consider the model that's taken our startups to stars - leverage Teams to build a community your athletes will stay for!
Related Resources: