Ensure that you're ready to get paid for Marketplace sales by updating your PayPal email address.
How to enter your PayPal email address:
1. Log into your TrainHeroic Coach account
2. Select your profile image on the upper right-hand corner and choose My Organizations
3. Enter your PayPal Email address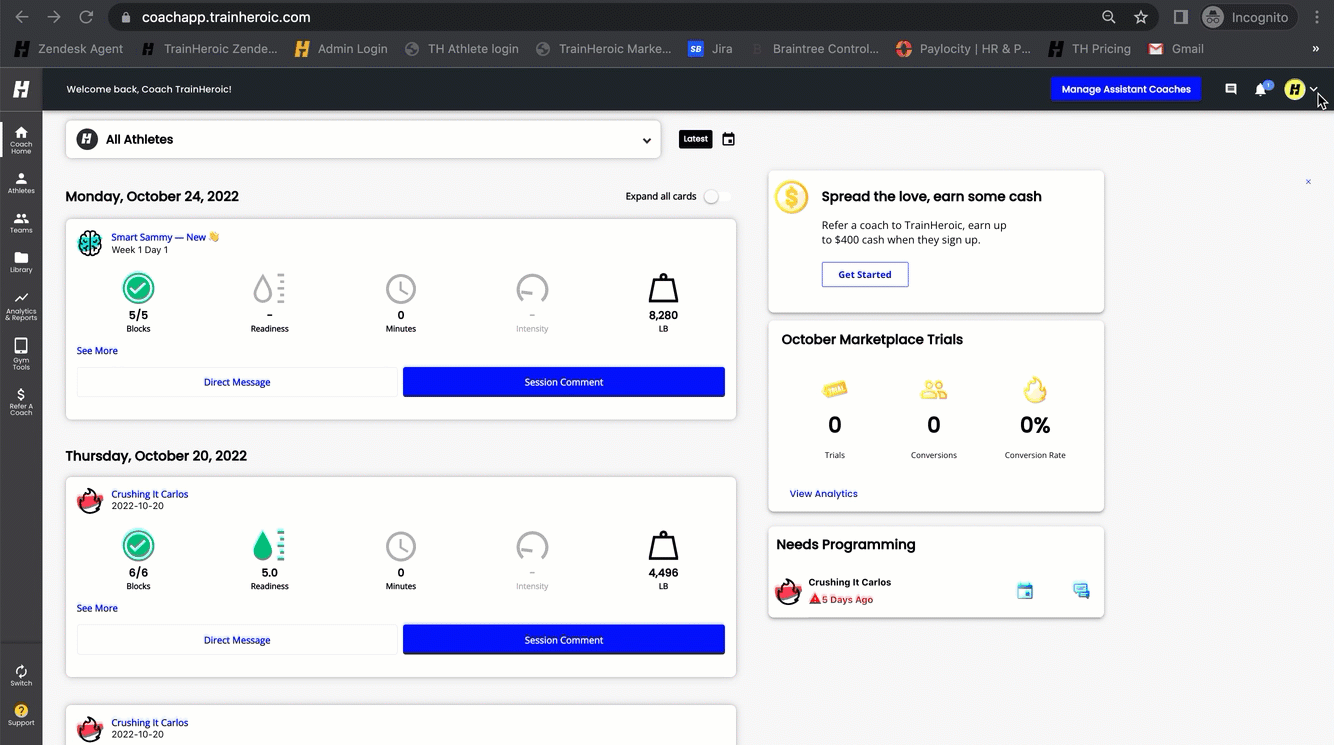 All marketplace payments are paid out via PayPal on the 15th of the month for the previous month's sales.
If you need to create a PayPal account click here to create an account for free.
Related Resources: