Ready to setup your Marketplace sales page?
Our Coach Playbook has everything you need to know about getting your Team or Program listed in the TrainHeroic Marketplace.
The coach playbook here will walk you through:
Note: If your account isn't enabled to sell in the Marketplace yet and you're ready to start selling, please email us at support@trainheroic.com.
First, setup your Organization page:
Your Organization page is where athletes can learn about you, your staff, and what you bring to the TrainHeroic Marketplace.
1. Log into your account from a web browser and select your profile picture in the upper-right, then select 'My Organizations'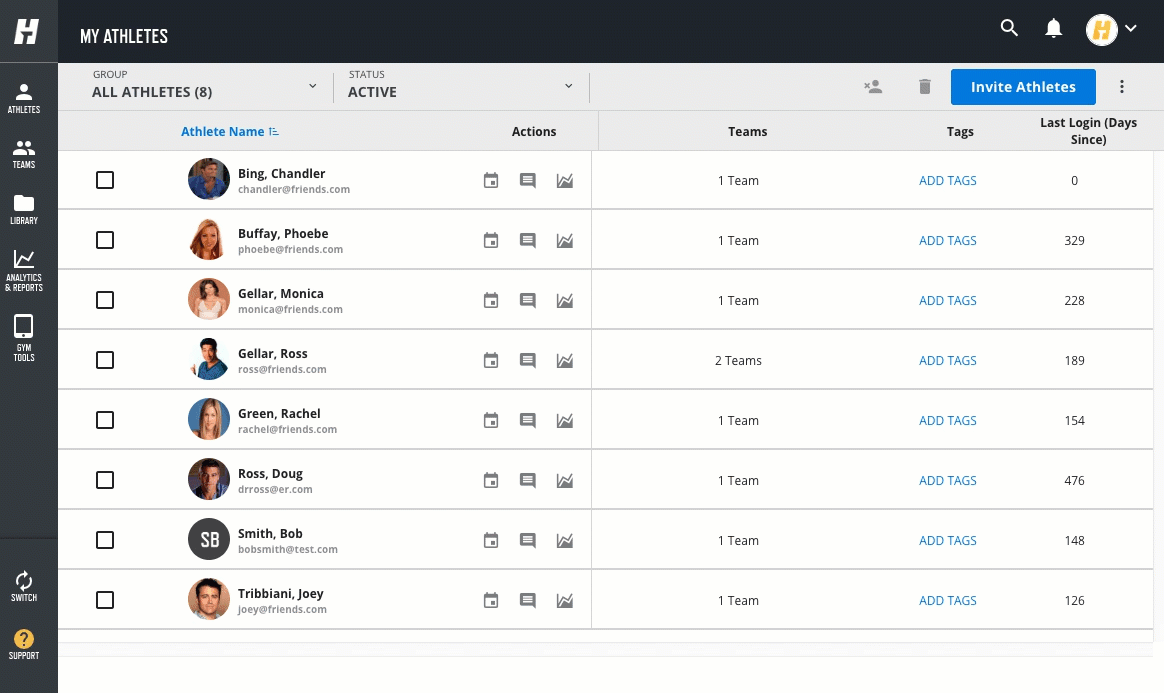 2. Next, enter your Organization details
This includes:
Adding a description
Uploading images
Adding website/social media URL links
Your PayPal email address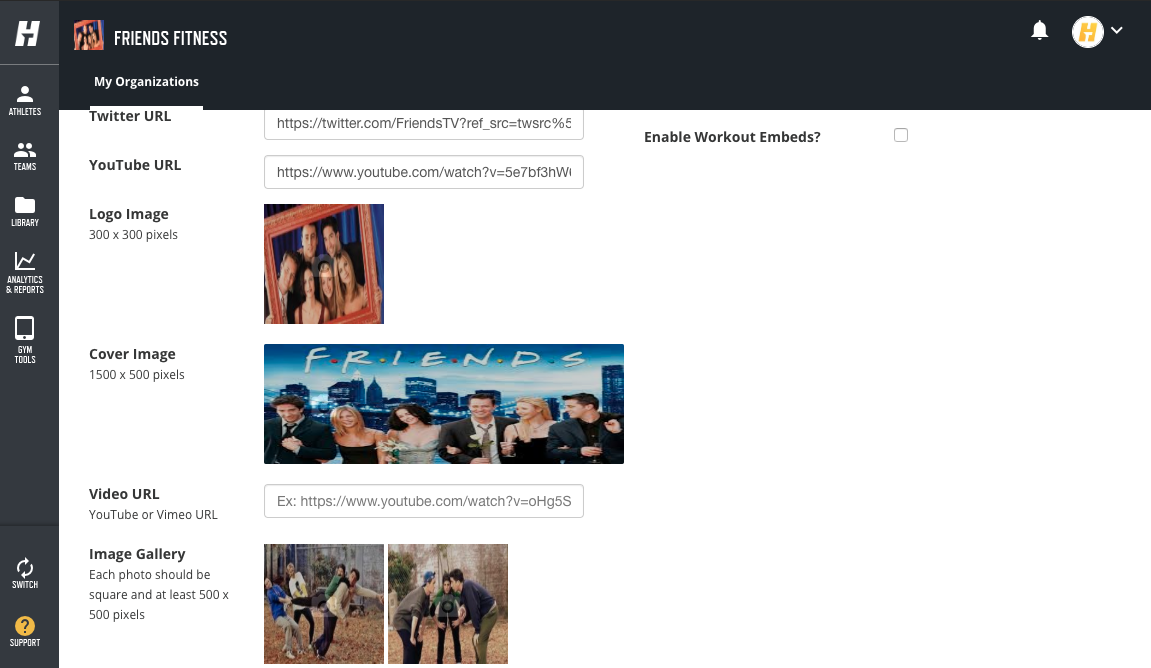 To upload your images click on the camera icon. This will allow you to upload an image file from your computer.

We recommend that you spend some time creating a logo and cover image for your Organization. This stuff is more important than people give credit for. Seriously, professional images WILL DRIVE SALES.
To setup your Team or Program's page:
Your Team or Program Marketplace page is where your athlete will learn about that specific programming, and where they'll sign-up.
1. Go to Teams and click on the gear icon to open the Team's Settings
Note: If you are setting up the Program's page, head to the Library, select Programs, and click the settings icon for that Program.
2. Select 'Marketplace' from the Settings menu on the left and select 'Yes'
Selecting 'Yes' will make your Marketplace Team live in the Marketplace.
If your Team is not quite ready for sales once you've finished updated your page, select 'No,' to remove your Team from the Marketplace.
3. Set your monthly and yearly price
When setting your price, some things to consider are:
How many sessions per week you're providing?
How specific or carefully crafted is your programming?

Are you providing custom Exercise videos?

What other services are you providing?

Are you hosting live Q&A and office hours over TH Chat?
Are you providing feedback on video form checks?
The minimum price is $10/month and $100/year.
Teams and Programs are billed differently:
Programs are a one-time purchase, and athletes (or coaches) will receive lifetime access to the Program
Teams are purchased as a monthly/annual subscription. When a athlete (or coach) purchases a subscription, their membership will auto-renew each month/year, giving them access to the programming as long as they are an active (paying) member.
4. Select the blue "Use New Page Designer" button
5. Follow the sales page builder prompts to add details to your page
This will include:
Images
A tagline
Coach name, profile image and biography
Video link
Product description
Benefits
Features
Equipment
Sample week
Testimonials
A closing statement
FAQ's
6. Preview your new page and Go Live
Once you're 'Live' athletes can begin to subscribe to your team (or Program). At this point, you must have published programming on the Team calendar for the current date and Programs must be complete.
As you build your page, you'll see progress markers at the top of the page as well as a 'save' and 'Show Preview' button. Once you hit 'Go live,' you'll have the option to go back to edit.
Note: If you are unable to choose the Go Live button, you may be missing a required field. Click on the progress dots to see which required fields may be missing.
7. Copy the links to your Team's page
We will generate unique links to your team/program in the Marketplace, which can be found on your Attribution Links Page. You can use these links for marketing purposes on your website, email, Facebook page or Instagram.
Related Resources: