View your athletes' readiness metrics from the mobile app to gain deeper insights into their recovery and training.
Readiness is an activity and recovery monitoring tool that surfaces individual stress, sleep, mood, & soreness patterns so athletes can be made aware of behaviors & lifestyle factors impacting their training.
To view your athletes' readiness metrics in-app:
1. From Coach Home, click on the athlete's name for any logged session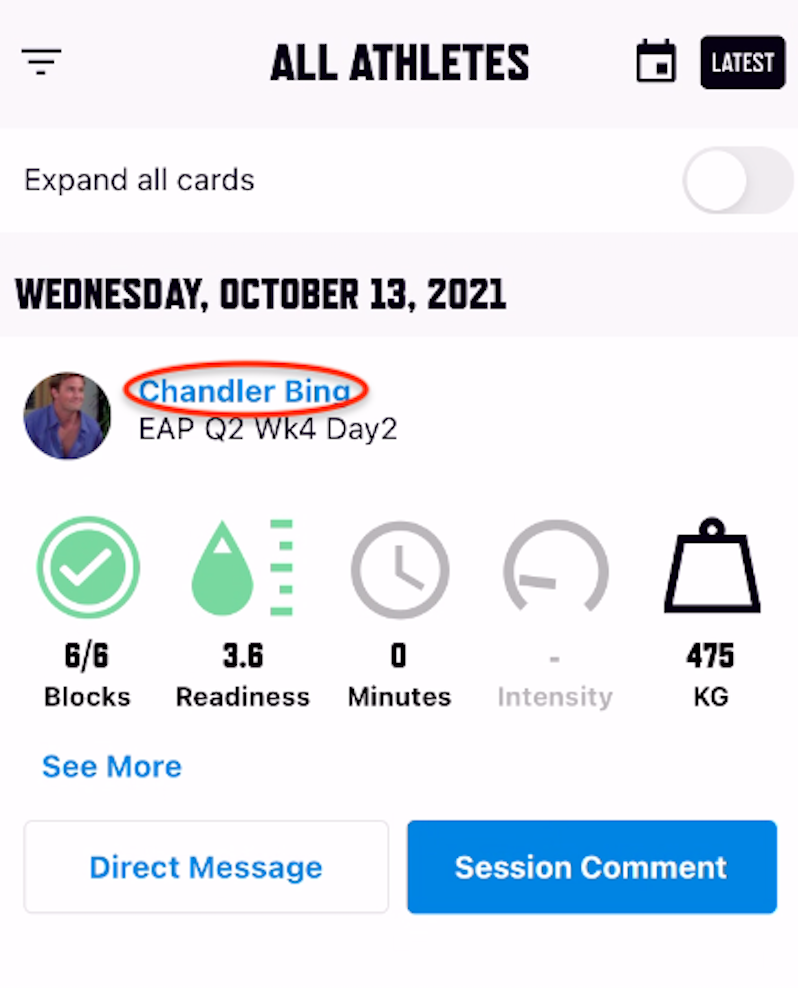 2. A Readiness card will be displayed toward the top of the session. Select "View Summary & Insights" to see more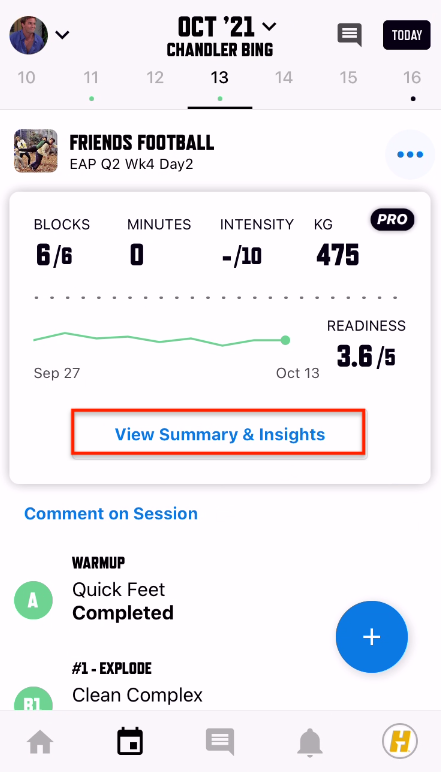 3. Select "See Readiness Insights"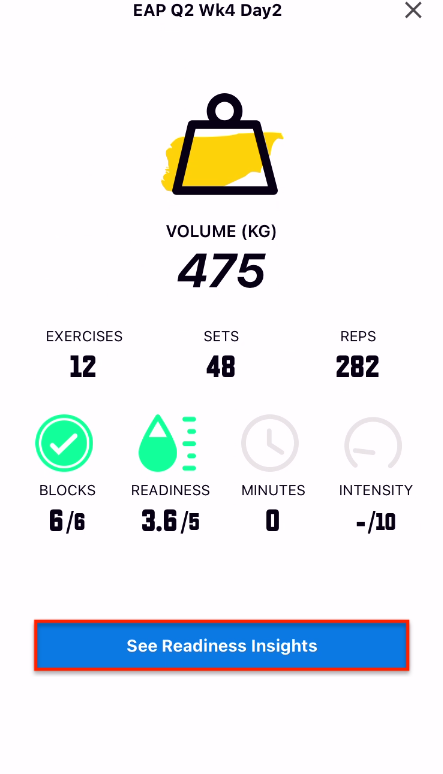 Here you will be able to dive into each element of readiness and view trends over time.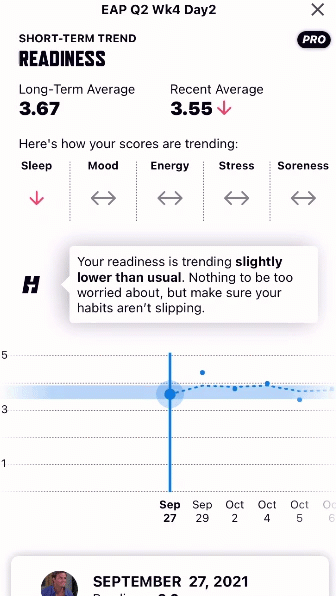 Related Resources: