TrainHeroic's analytics section offers a central location where you can view reports for all of your athletes' lifts and working maxes.
Read below to find out which Analytics option will give you the data you're looking for.
Below we'll cover:
Lift History:
FULL HISTORY FOR A SPECIFIC LIFT & CHANGES IN WM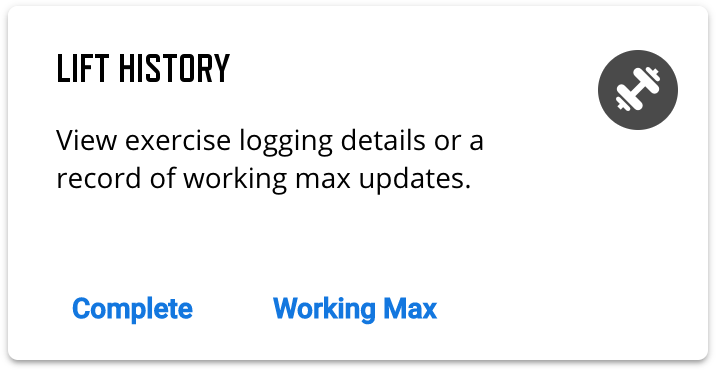 Want to dig into history for a specific athlete and lift? Look no further than Lift History.
Lift History will display the complete logging history for an athlete for one lift, as well as the prescribed values. This is a great way to see each entry for a given athlete and lift.
Select 'Complete' to see each entry within a given date range.
Select 'Working Max' to view "tested" entries only.
Working Max will show any logged values that caused a working max to update as well as the date the update occurred. This is a great way to see all the WM updates (manual or tested) for a single athlete and lift, specifically if you're wondering how or why percentage based programming results in certain weights.

Performance:
BEST PERFORMANCE FOR A CHOSEN LIFT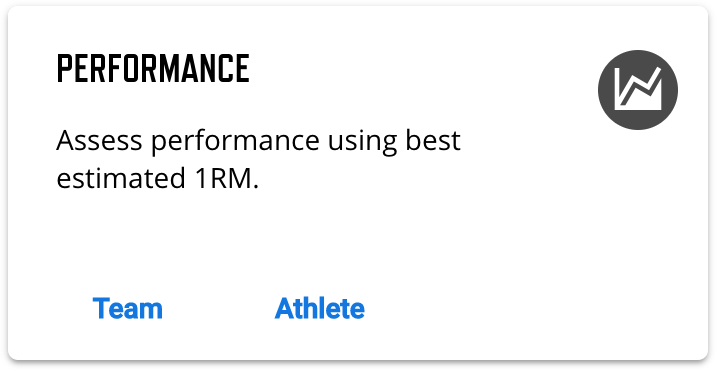 Performance will display the estimated 1RM for a team or athlete, based on the best performance recorded within the selected date range.
This is a good way to compare athletes performance and capabilities within a given lift.

Progress:
LIFT PROGRESS OVER TIME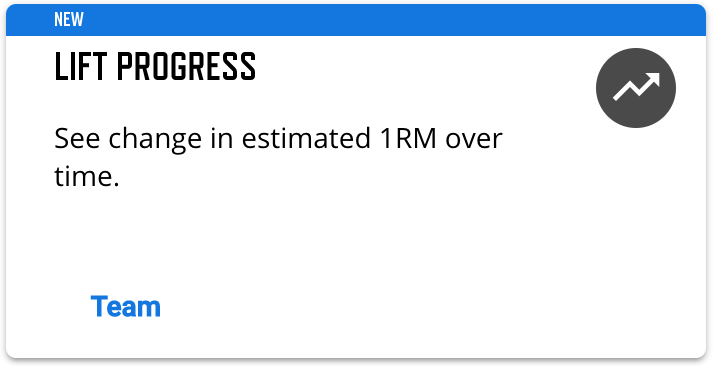 Progress is specifically designed to track change in performance over time. Here we'll compare the athlete's estimated 1RM recorded at the starting date to the finish. Use the calendar drop-downs to choose a specific cycle, or default to the last 10 or 30 days.
This Athlete version also includes a graph of estimated 1RM over time.
*An estimated 1RM will be displayed as it's the best way to display progress when considering the realities of varying rep counts.
Viewing the data:
To view any of these analytics simply head to the analytics tab and select the report you'd like to run.
Then, select your athlete (or team), lift and date range.

Pro Tip: Start with the Team, then dive into athlete's individual results. Note that the athlete entries within the Team Analytics are clickable.
Related Resources: