If you're an athlete with questions about free trials, we've got you covered!
Many coaches in the TrainHeroic Marketplace provide athletes with a free 7 day trial for new team subscriptions, which includes unrestricted access to all of our training tools. They choose to offer this trial so that you can get acquainted with your coach, the TrainHeroic mobile app, and most importantly, ensure that the team is the right fit for your training needs.
Below we'll answer the following questions:
How do I cancel my free trial?
You can cancel your trial at any point during the initial 7 days after sign up. After 7 days, you will automatically be billed and moved to a paid monthly or annual subscription.
Will I have access after canceling?
The trial will remain on your account for the full 7 days, even after you've canceled. If you have canceled, the subscription will automatically end at the end of the trial.
When will I be billed?
The card on file will automatically be billed on the 8th day.
From the "My Training" section of the app, you'll always be able to view any active trials and see what your trial end date is. Your trial will turn into a paid subscription after your trial end date.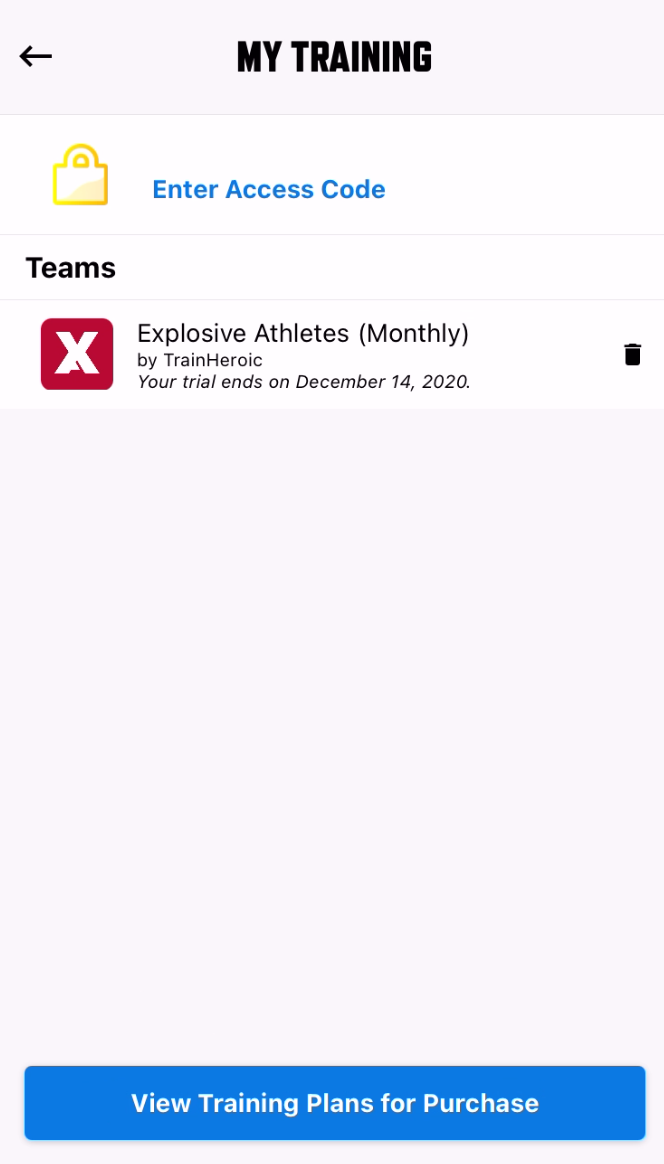 How many athlete trials can I do?
We allow one 7-day trial per eligible team

If you sign up for a team that you've already been on or that does NOT offer a trial, you will be billed right away.

We only allow three concurrent trials on a single account

If you sign up for more than three team trials, you will be billed for the additional teams right away

If either of the above scenarios apply, there will be a warning on the checkout page

Related Articles: