Create Promo Codes to instill a sense of urgency for athletes to purchase memberships to your Team or Programs.
Promo Codes are available for Marketplace Teams and Programs and allow you as a coach to offer discounts in an effort to generate buzz around new Teams, boost new sales leads during holidays, and reward your influencers.
Note: All Team subscriptions default to offering a 7-day free trial to first-time subscribers. You can turn this trial on or off. If you choose to leave the free trial on, it does NOT require a Promo Code. You will use Promo Codes to create additional discounts outside of the 7-day free trial.
Here is how you can create and manage Promo Codes:
1. Login to your coach account
HERE
2. Go to your Team or Program Settings, by selecting the settings icon (cog) to the right

3. Select 'Promo Codes'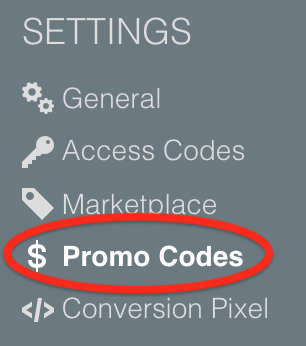 If you do not see the Promo Codes option, your Team or Program is NOT currently listed in the Marketplace.
To enable your Marketplace settings, head to 'Marketplace,' and select 'Yes' to selling your Team/Program in the Marketplace.

5. Create a Promo Code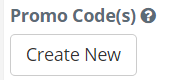 When creating your Promo Code, you will include:
A unique code
A timeframe your code is active

Start and end date (unless 'Never Expires')

The percent discount from full price
How many discount periods you would like the discount to apply to

For example, 1 discount period means the discount will be applied to their first month's membership, after which, their membership will return to full price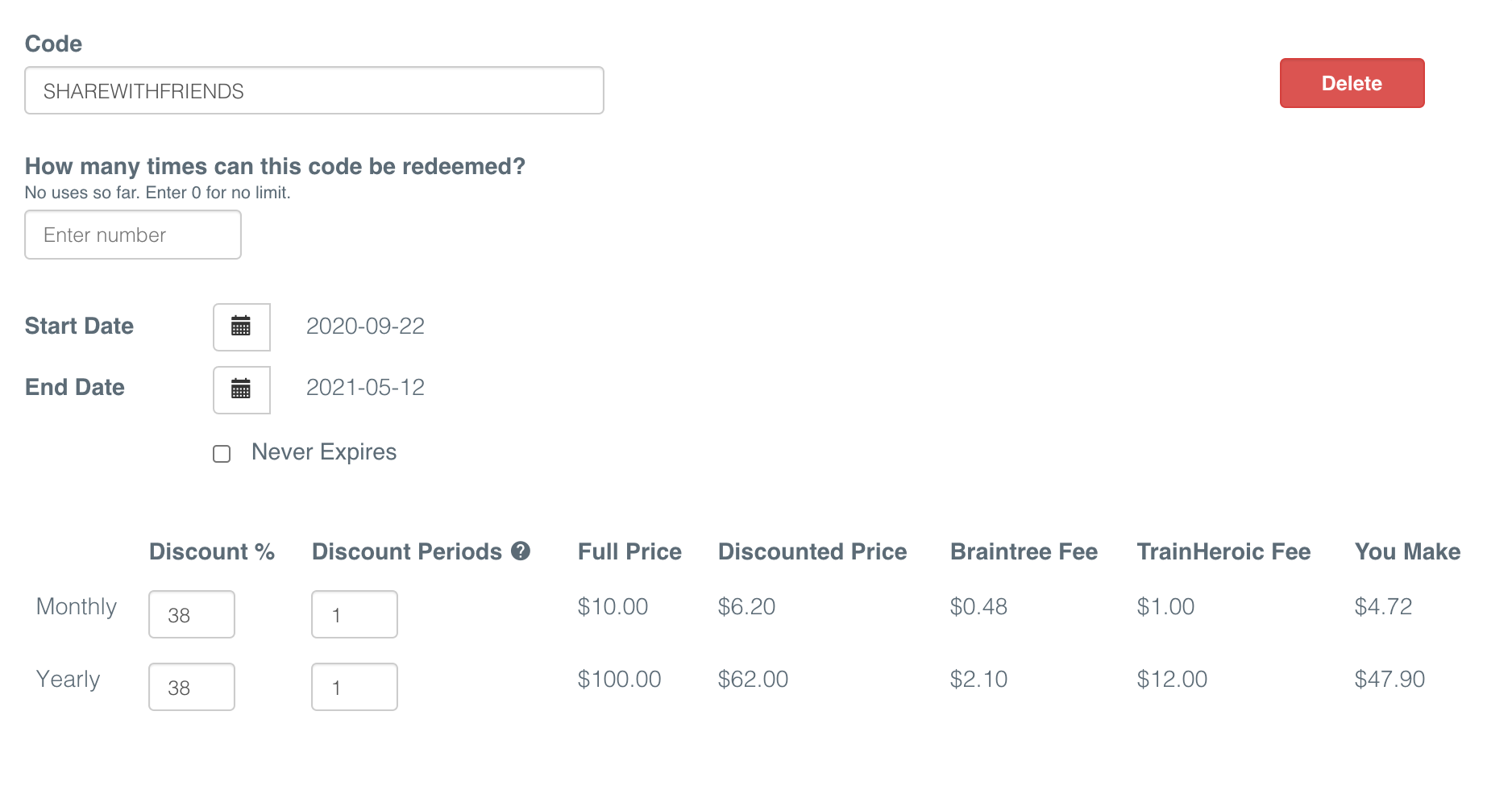 Athletes will apply your Promo Code during the checkout process, through your TrainHeroic Marketplace page.
Related Resources: