At this time, TrainHeroic does NOT integrate with any other tracking apps.
Specifically, we do not integrate with Fitbit, Garmin, Apple Watch, Apple Health, MyFitnessPal, Samsung Health, Strava or any email marketing systems at this time.
Coaches may utilize TrainHeroic's Zapier Integration for the purposes of connecting with customers via email.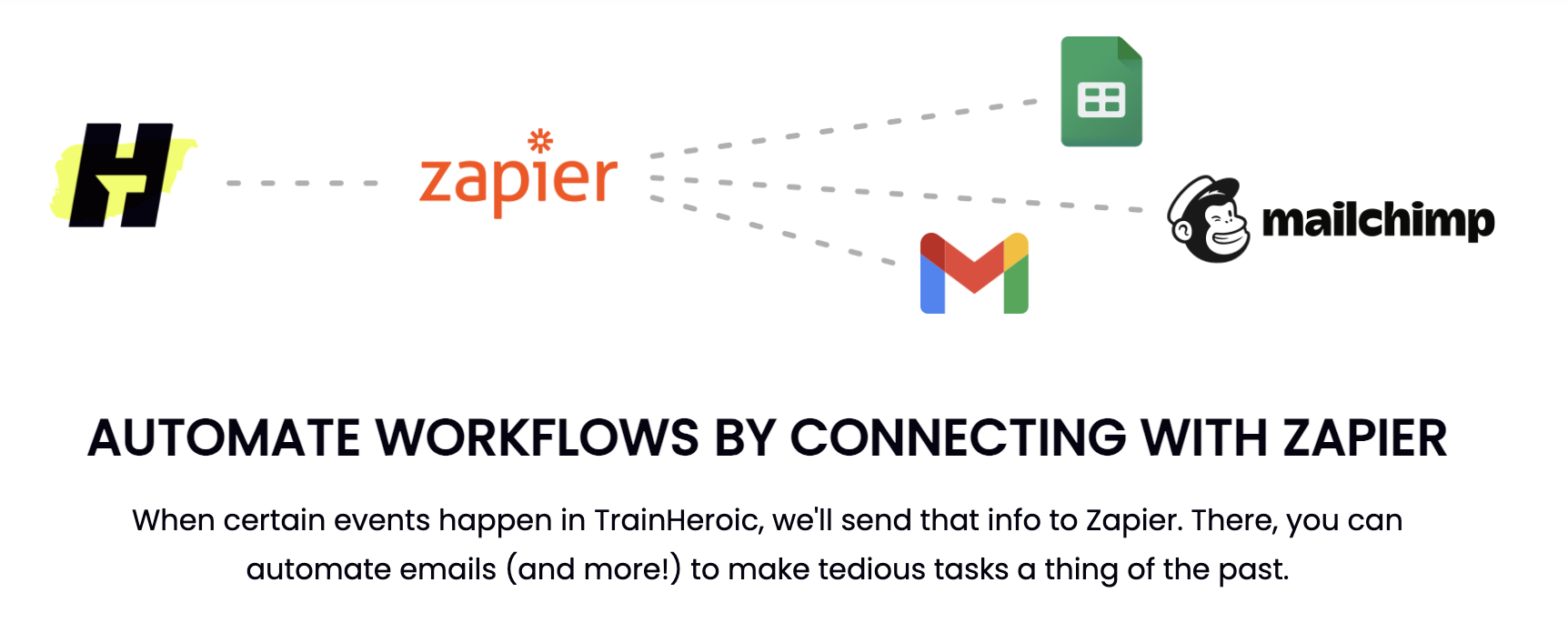 To request a specific integration:
Please visit our online feedback form here. This page will allow you to share your feedback directly with our product team, vote on topics that are important to you and stay up to date on any status changes.
Related Articles:
Questions? Contact support@trainheroic.com.