Use in-app timers to move through your training session without missing a beat.
In-app Timers allow you to move through your movements and rest with focus and confidence, and without fumbling for your phone (or another app). You'll receive audible cues when your intervals start and stop, so you don't have to watch the clock!
The in-app timer selection includes 7 options to meet your training needs:
Rest timer
Stopwatch
AMRAP
For Time
Tabata
Custom Interval
EMOM
How does it work?
In order to access in-app timers, you'll want to begin logging your training session. In-app timers are only accessible in the logging view.
Once you've started your session, select 'Select Time' at the bottom of your screen to view the full selection of timers.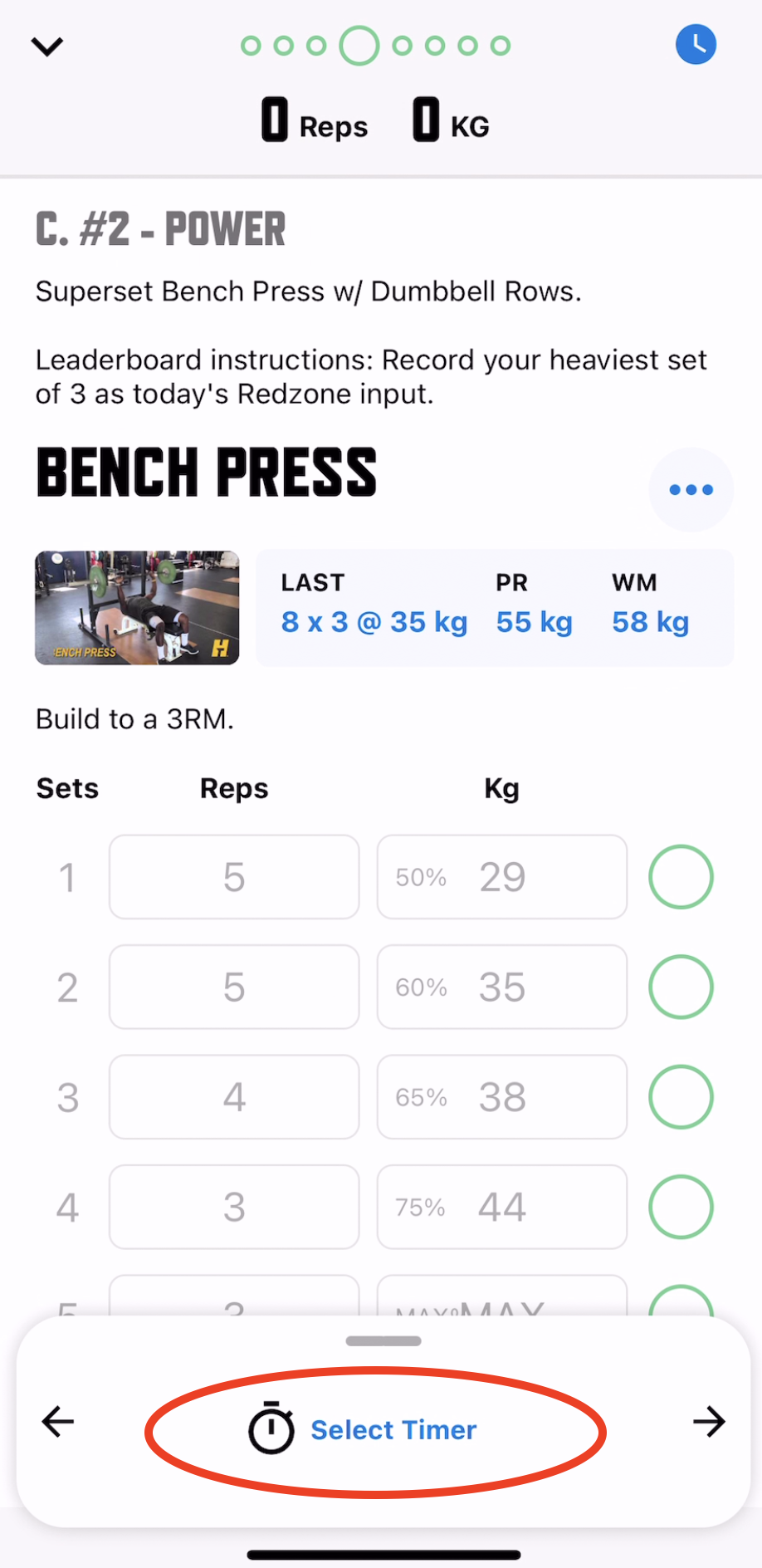 Choose from the selection: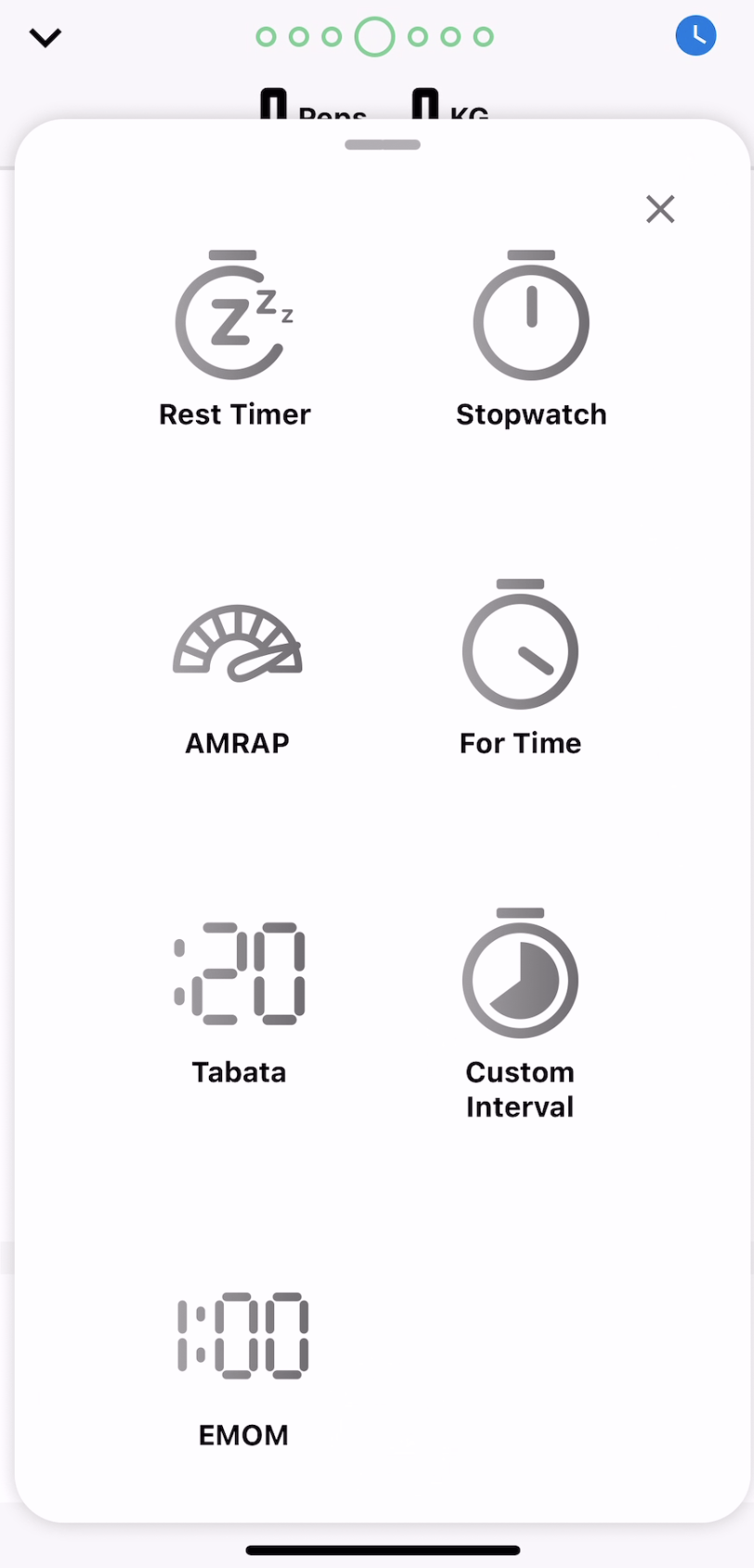 Configure your timer, then hit the green start button to kick-off your timer.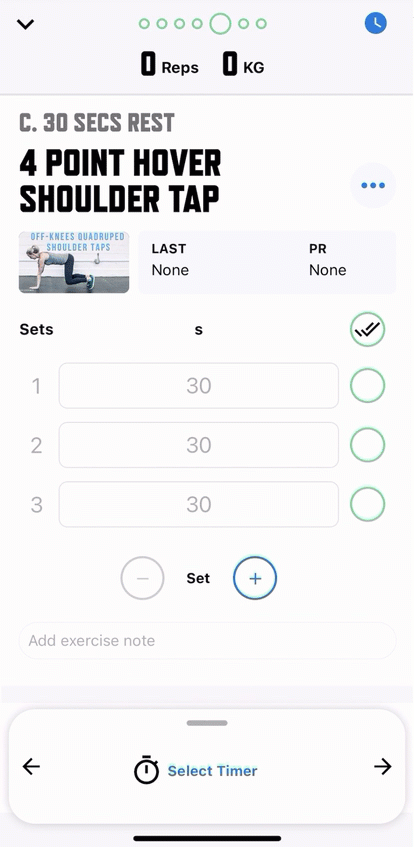 You'll receive audible cues for when you're transitioning from work to rest, or time is ending.
With the timer running, you can switch between fullscreen, or collapse the timer to review and log your set during rest periods.
Related Resources: