Learn how to quickly navigate your training calendar in the TrainHeroic mobile app.
Let's get started with a quick tour of your calendar, so you can become familiar with viewing your training plan before diving in.
Watch the video for a demo, or check the instructions just below.
Viewing your Training Calendar:
When you first login you will be shown today's training session.
If there is a dot below the date, that means you have a session scheduled. If there's a number next to the dot, it means that you have multiple sessions to view for the day.
You may see a motivational quote in place of programming. This means that you do not have a session scheduled.
Filtering your Calendar:
If you belong to multiple teams, you may select Filter on the upper left to specify which teams you'd like to see in your daily view.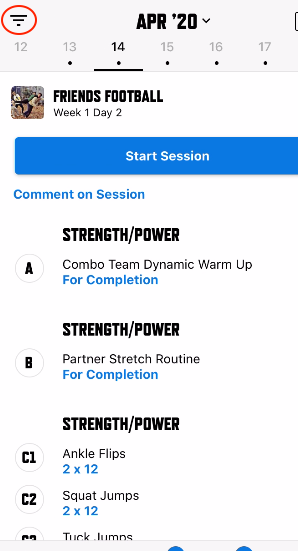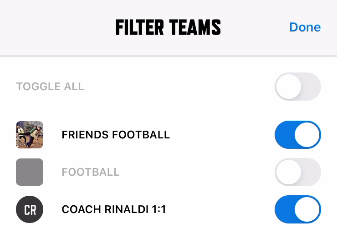 Viewing Past or Future Programming:
Swipe right or left to change the date and view sessions other than today's.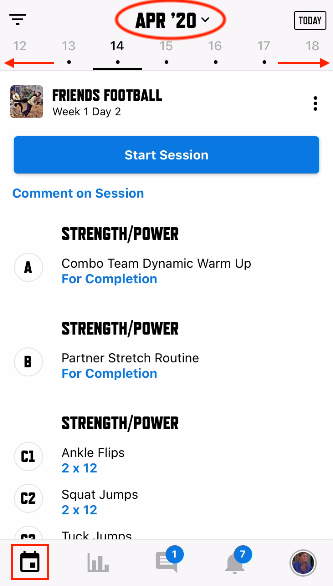 Select the date in the upper navigation to use the calendar dropdown to navigate to previous or future months.
The 'Today' button is your shortcut to return to the current date.
Related Resources: