TrainHeroic is excited to announce an integration with Zapier.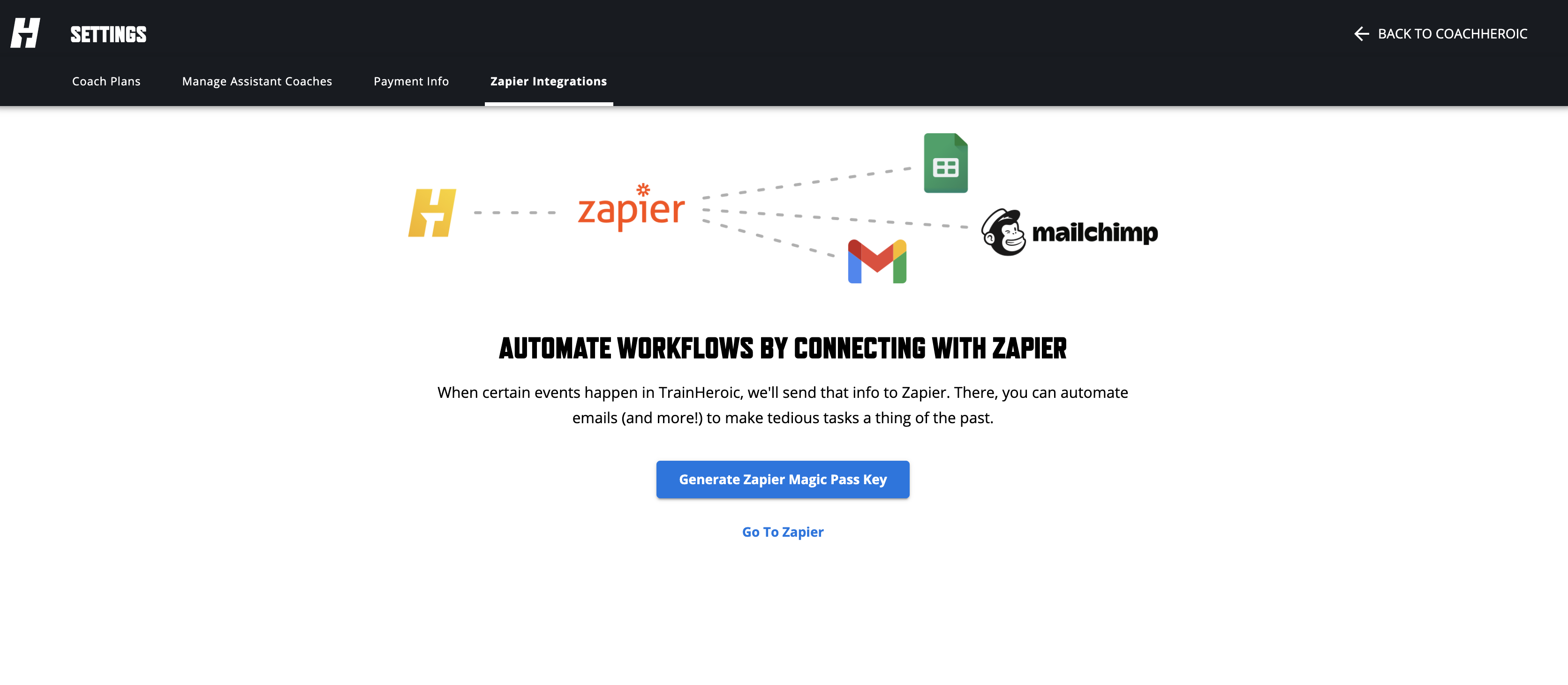 Below we'll walk you through how to get started as well as answer some commonly asked questions.
What is Zapier?
Zapier is the self-proclaimed "Easiest way to connect your apps and automate workflows". And we agree. Zapier allows users to connect apps to send information and signals to one another. We chose to connect with Zapier for a few reasons:
They are focused on helping small business owners like you automate marketing, communication, sales, and admin functions like "the big guys"
They connect with over 2,000 apps making the possibilities almost endless. Hint-hint today is the first announcement of more to come.
They are SUPER user-friendly
How can I use Zapier with TrainHeroic?
Send emails to welcome new trial athletes and those who have recently made purchases. You'll also be able to send emails to failed trials and anyone who has recently canceled their subscription.
What triggers are currently available in Zapier?
Athlete Accepts 1:1 invitation
Marketplace - New Program Sale
Marketplace - New Trial Started
Marketplace- Trial Converted
Marketplace- Trial Did Not Convert
Athlete Accepted an Invitation to Join Team
Athlete Cancels Team Subscription
Setting up a Zap with TrainHeroic
Click the links below for full walkthroughs on:
For questions relating to connections made within Zapier specifically, please visit their help page here: https://zapier.com/help/.