Reactivate athletes who have previously been archived.
If there are athletes on your archived athletes list that are training with you again, you can reactivate them so they show on your active athlete list.
How to reactivate or unarchive athletes:
1. Login to your coach account, and select Athletes from the left-hand menu.

2. Choose to to your Archived athletes list, check the box next to the names of the athlete(s) you'd like to bring back and choose the add icon on the upper right.

3. Next, confirm that you would like to undo the archive for the selected athletes.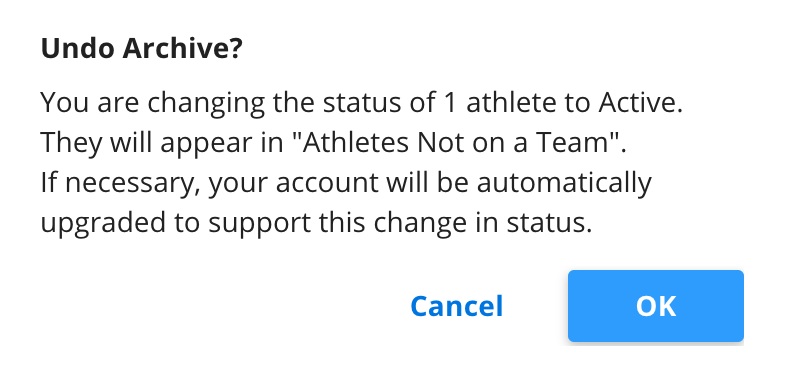 Related Resources: