Training loads (weight) will automatically populate in your sessions when your coach prescribes a percentage of your working max.
Below we'll cover:
What's a working max?
Your working max represents how much you can lift for 1 rep, and is used to calculate your suggested weight when your coach prescribes percentages.
Working Maxes operate on 3 rules in TrainHeroic:
If you've ever performed a lift, we'll automatically calculate your projected 1RM based on 15 reps or less
If you have never manually updated your working maxes, they will automatically increase as you progress
Once you've manually updated your working maxes, those working maxes are "fixed" until you manually update your working max once again, or if you're "tested" by your coach
How to update your Working Maxes:
If you know your 1RM, or you're returning from a training hiatus and need to reset your working max, you'll be able to do so from within the app.
Log into the mobile app
Select the graph icon at the bottom of the screen
Select from the list or search for an Exercise
Note: You'll be able to search for Exercises you've already logged. If your coach has programmed a new Exercise, you'll be able to update your working max from the logging view, covered below.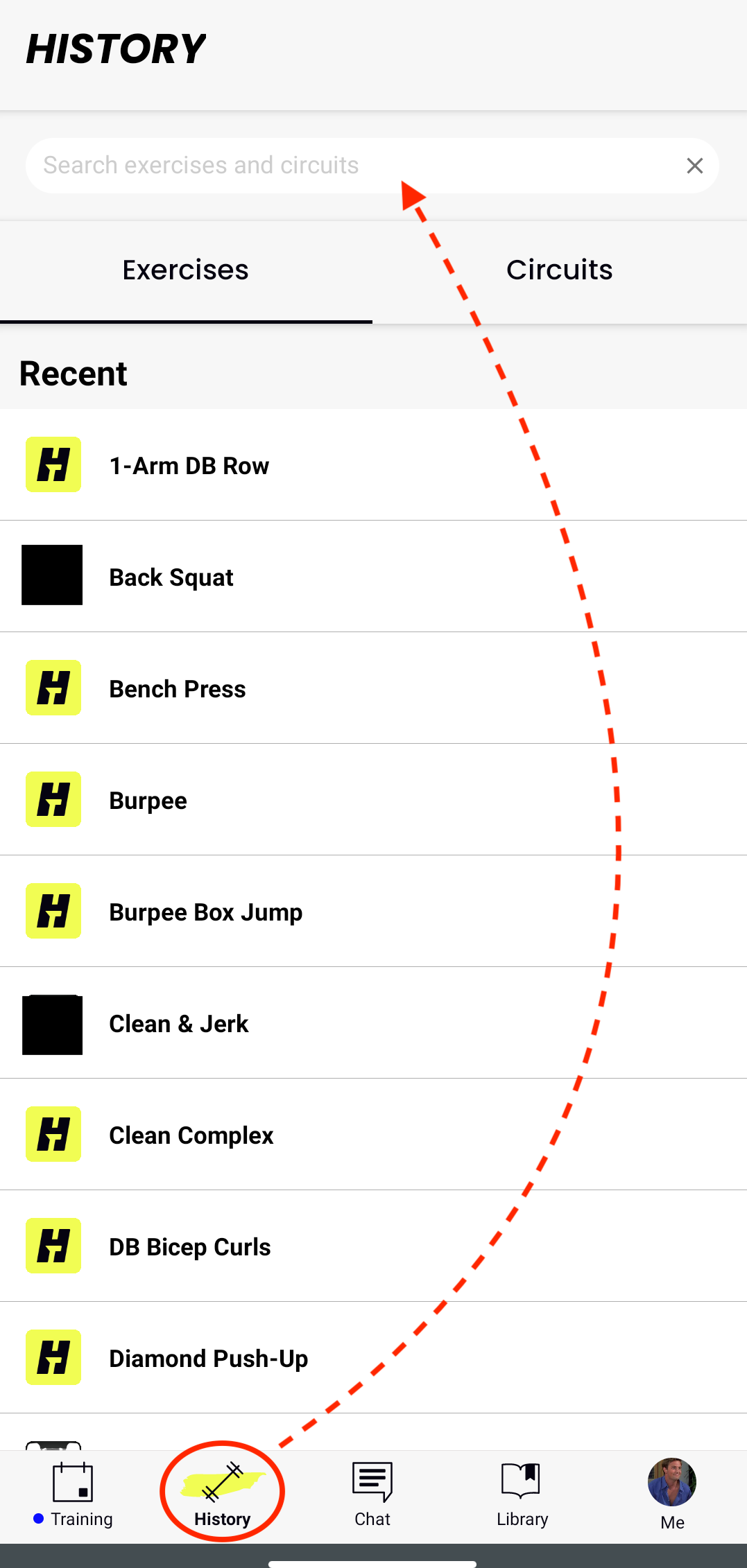 4. From 'History,' select the text field beneath 'Working Max'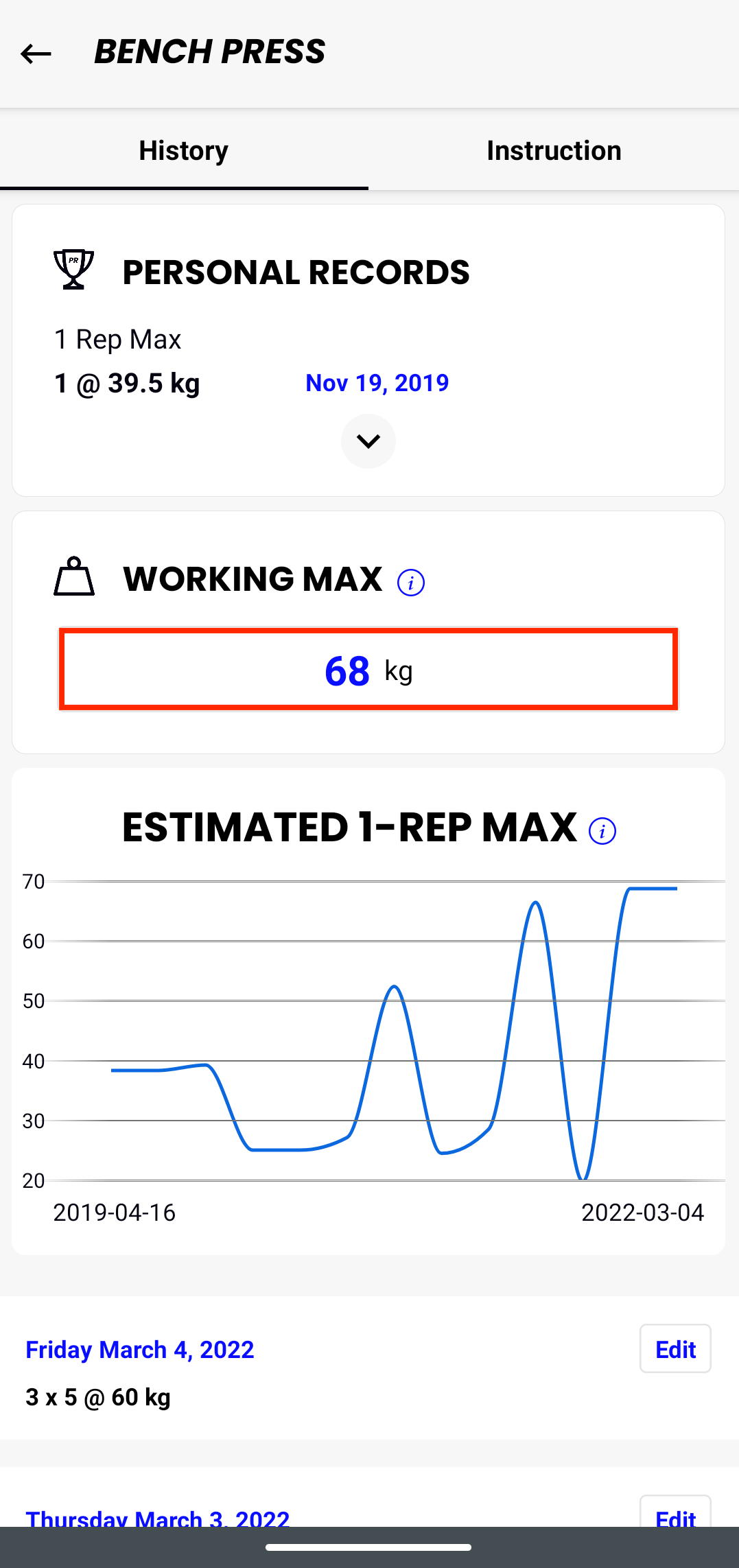 5. Update your Working Max and select 'Save'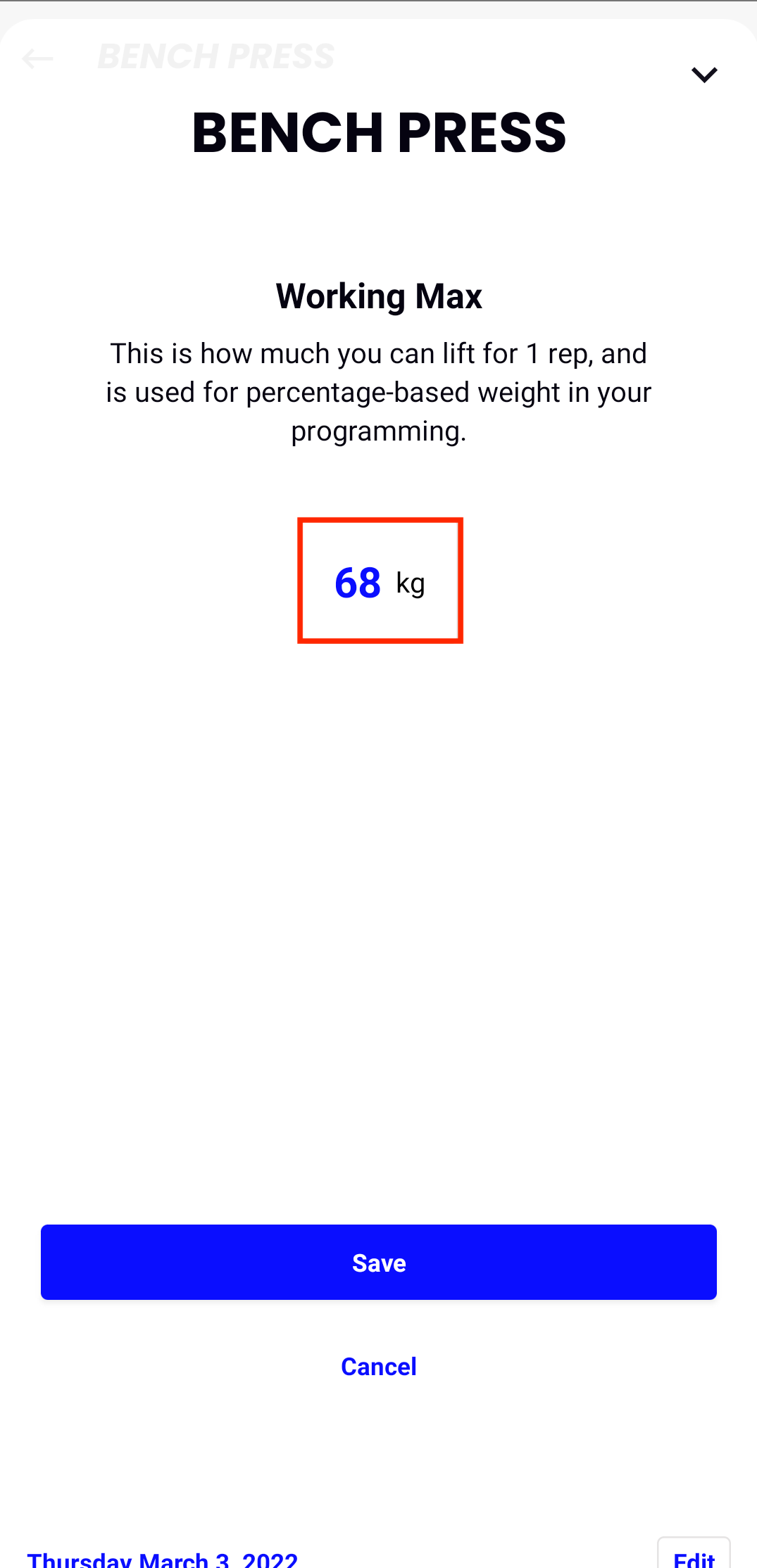 Update your Working Max as you're training:
You'll also be able to access Exercise History while training, so that you can update working maxes on the fly.
Simply select the blue banner for 'WM' to update your working maxes while logging your session: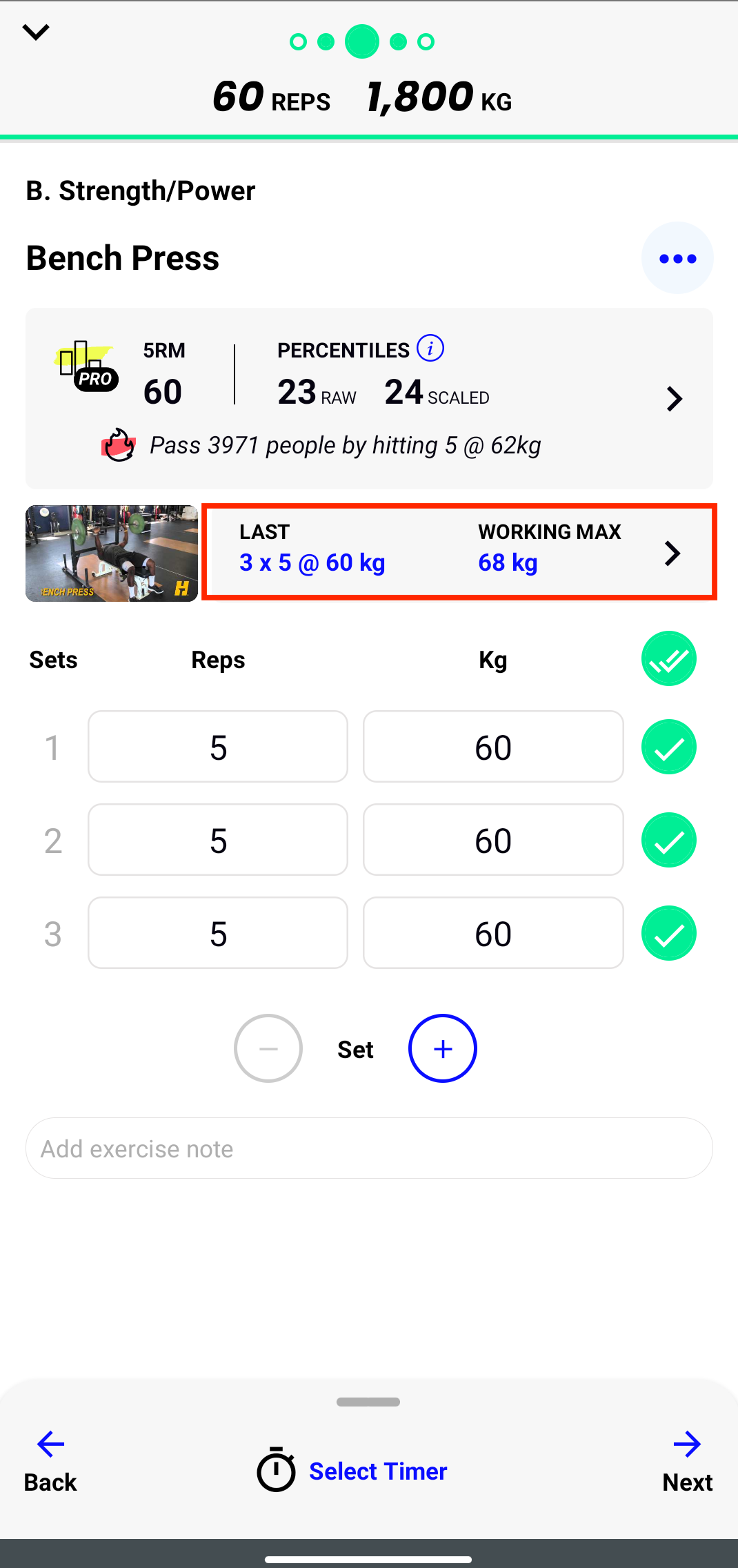 Related Resources: