Understand the difference between exercises and circuits, to better track results and boost your athlete's experience.
Each time you click "add block" you'll have the option to add an Exercise or Circuit from our Library, or create one from scratch. Exercise and Circuits are setup differently, and will therefore yield different results.
Exercise Blocks allow you to track results for a single movement, while Circuit Blocks allow you to provide text instructions for a series of movements that's simply for completion.
You'll also have the option to superset Exercises, for exercises that are to be completed as a superset or circuit.
Here we'll cover:
Let's quickly review Exercise blocks:
Exercises, like the Back Squat and Bench Press, allow a coach to prescribe every set, rep, and load, and athletes can track that data in their profile.
Here's what that looks like for you, coach:

When you add an Exercise to a training session, an athlete will record their specific results and their data is saved in their training history for your review.
Here's what that looks like for your athlete: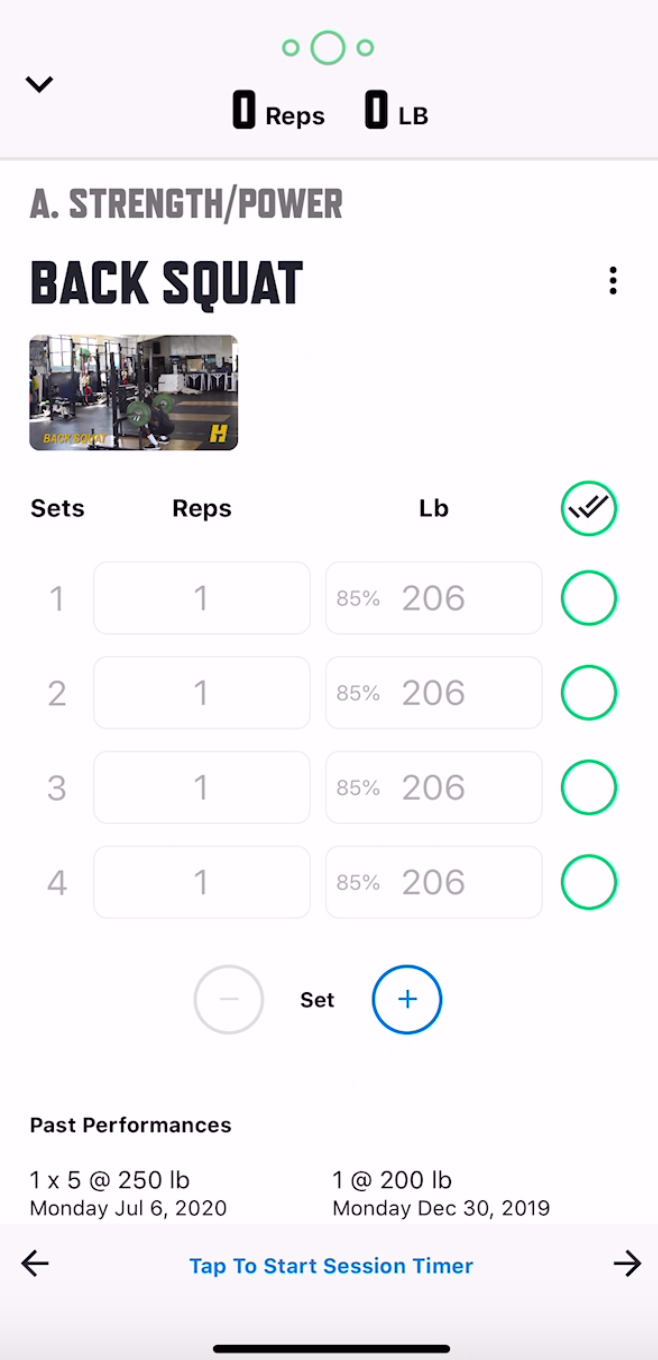 You'll also have the option to add Circuits:
Circuits, like a warm-up or cool-down, allow you to simply type instructions and movements that you'd like the athlete to complete and do NOT require athletes to record every set and rep.
A Circuit is simply "For Completion," like in the case of a Warmup:
If you'd like, you can still track 1 variable when programming a Circuit by applying a Leaderboard.
For example, if you programmed a traditional CrossFit Metcon, like Fran, you'd want to record the total time it took to complete Fran.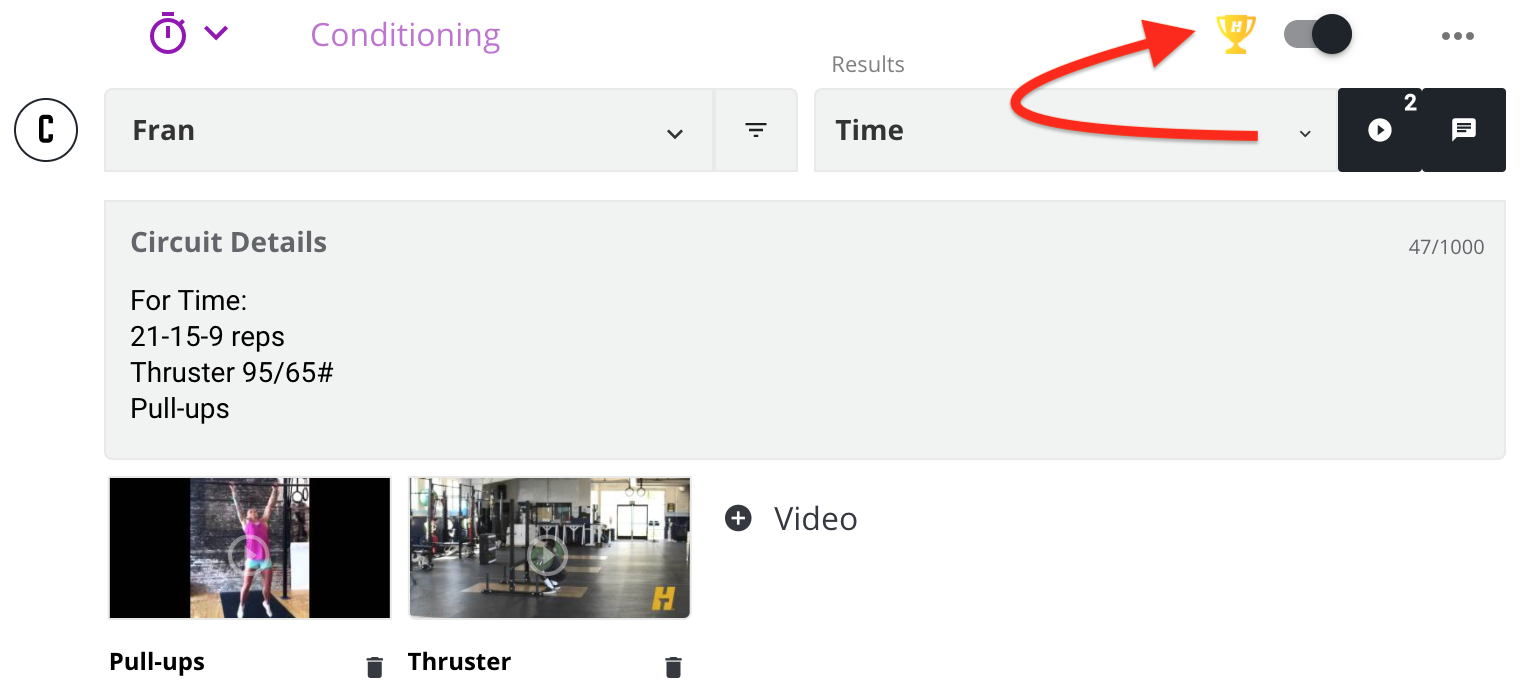 Here's what that looks like for your athlete: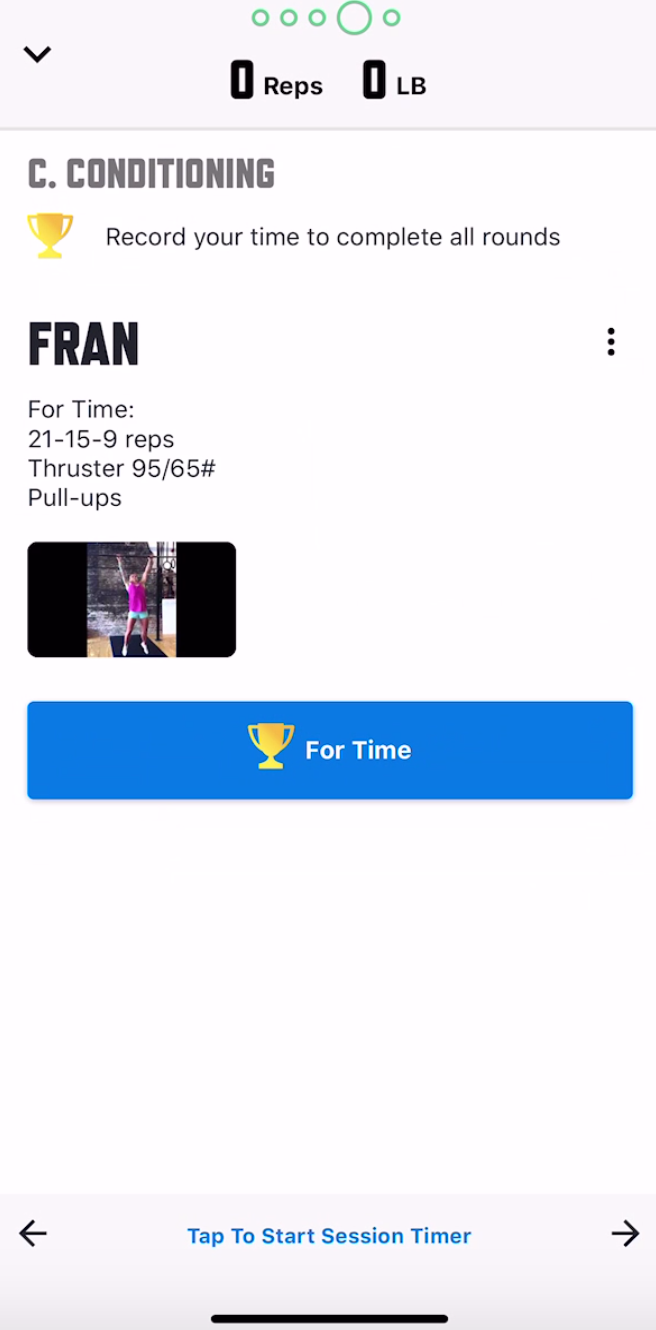 Related Resources: