Are you looking to provide an athlete with a personalized training plan, and one-on-one coaching?
Invite athletes to train with you 1:1 and begin programming for them right away. Any programming that's delivered via an athlete's 1:1 calendar will be exclusive to them.
You will also receive additional notifications for athletes training in a 1:1 context for a tighter feedback loop.
Below we'll cover:
Note: If an athlete already appears on your athlete list, you do NOT have to re-invite them in the 1:1 context. Instead, you'll simply follow the instructions below for 'Programming for 1:1 Athletes.'
Invite your 1:1 Athlete:
If an athlete is new to training with you, you'll invite them through the platform in the 1:1 context.
1. From the Athletes select 'Invite Athletes,' and choose the 1:1 context
2. Input their email, and include a custom message to invite your athlete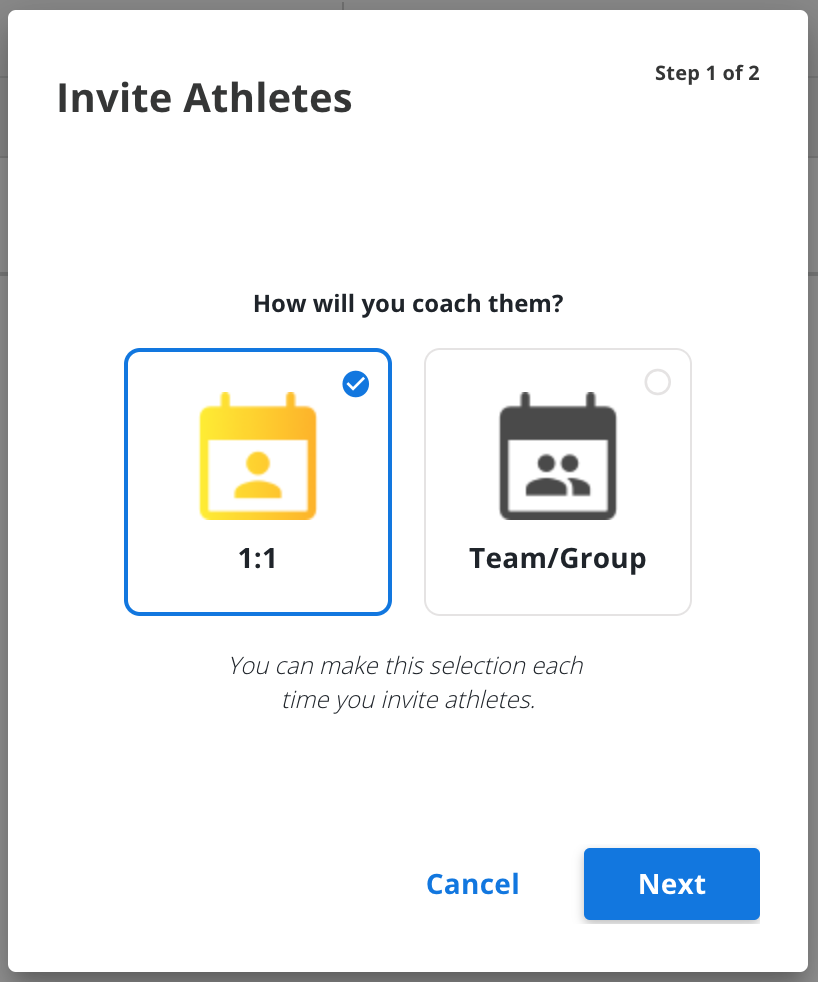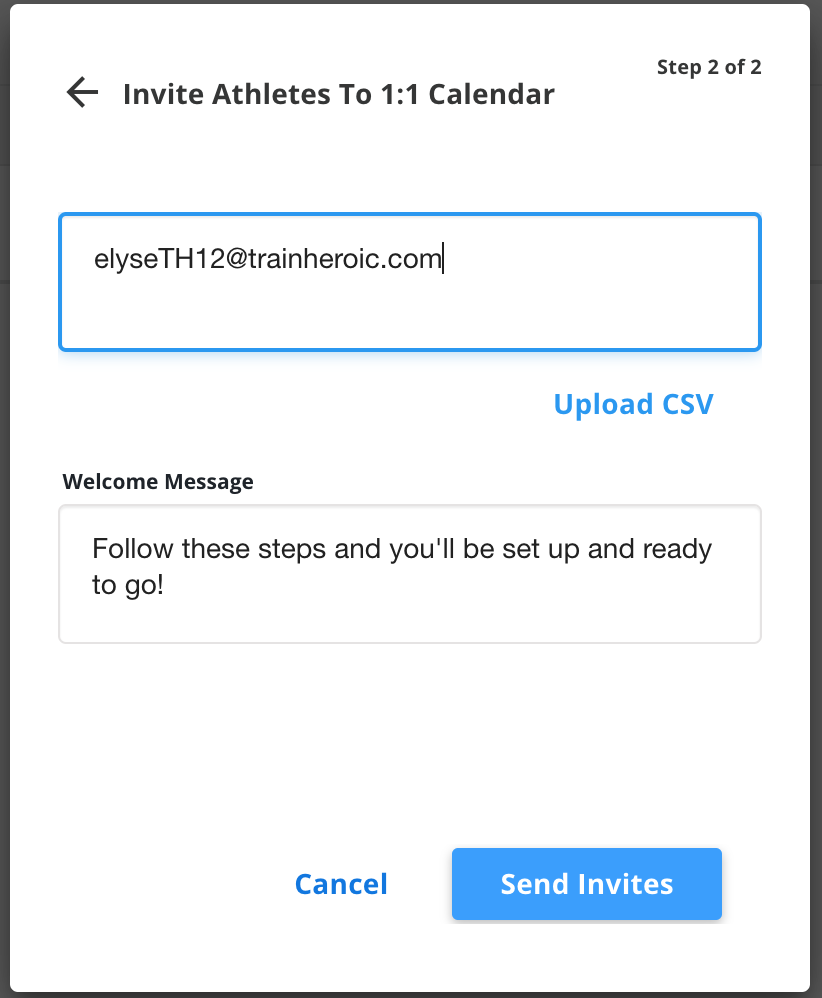 3. Select 'Send Invite'
This will create a 1:1 calendar for the athlete so you can begin programming for them right away, before they accept the invite.
Programming for 1:1 Athletes:
Prior to accepting your invite, athletes will appear on your 'Invited' list. Once they've accepted the invite and created their account, their status will adjust to "Active."
To program directly on their calendar, select the athlete calendar icon.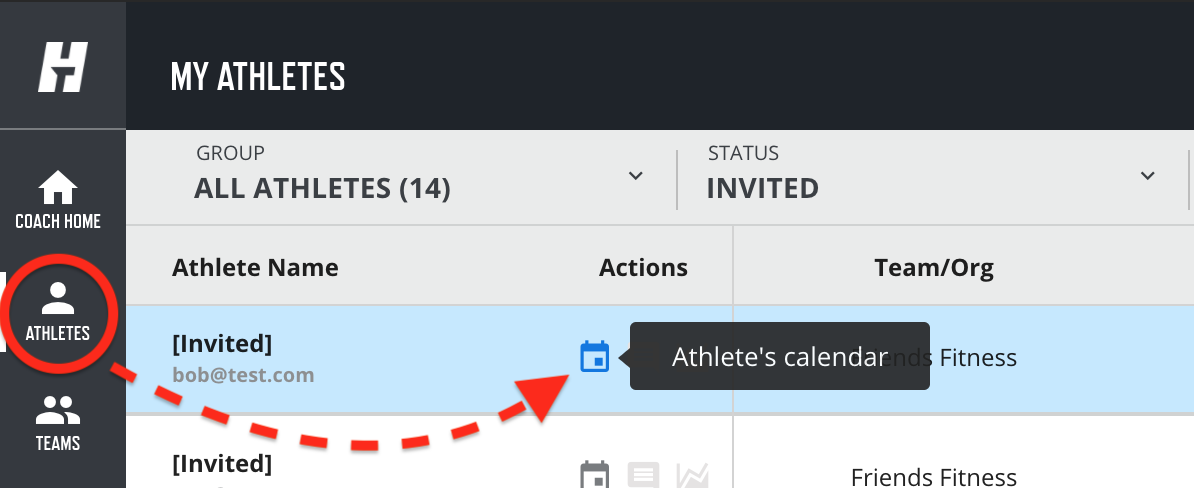 From the athlete's individual calendar, you'll be able program from scratch, or assign programming from the Library, just like a Team calendar.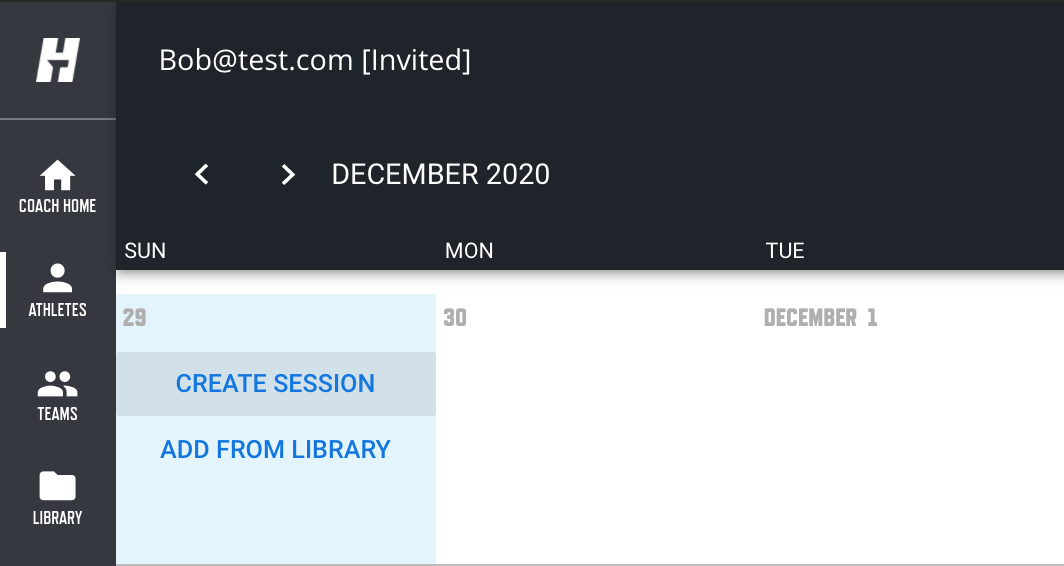 Modifying Team Sessions for a 1:1 Athlete:
If your athlete belongs to a Team, you'll also see their Team sessions on their 1:1 calendar, which will be displayed as collapsed session cards.
To view the results of a team session, simply hover over the card.
To edit a future team session that has not yet been completed, simply select the card to edit the Team session. This will generate a 1:1 session for the athlete.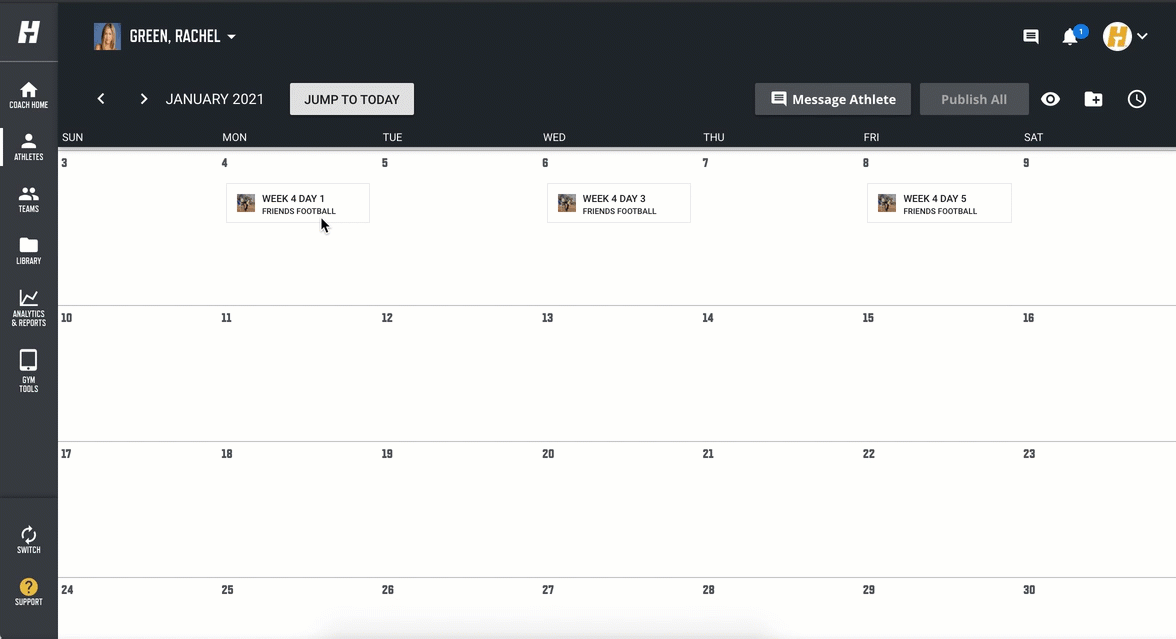 Review the Results:
To review a completed 1:1 session complete with comments, click on the Readiness Score Card at the top of their session.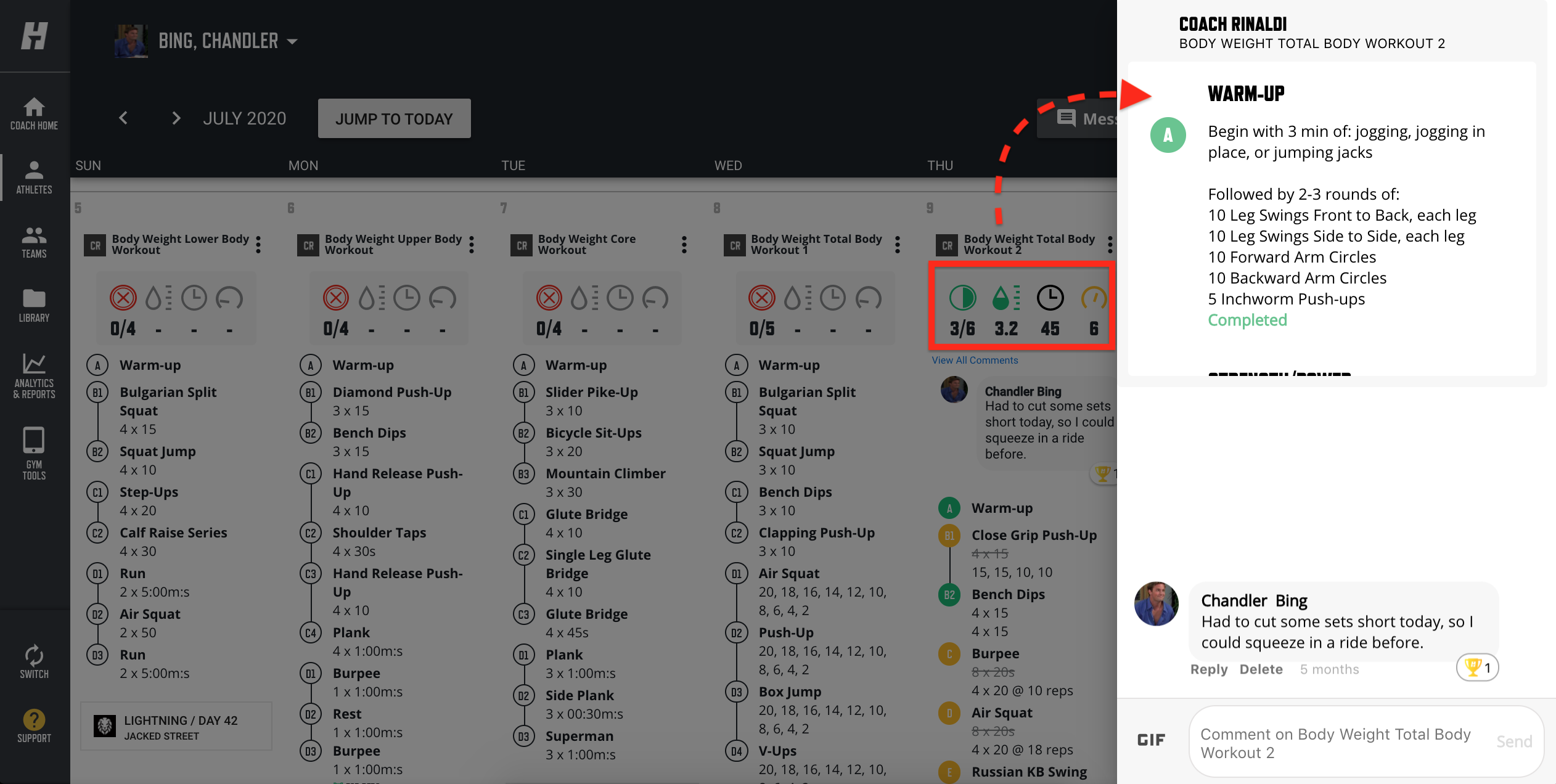 Your 1:1 Athlete's sessions can also be reviewed from Coach Home.
Related Resources: