Efficiently keep your athlete and team calendars up to date at all times, by reusing Programs from your Library.
Training sessions can be created directly on the calendar on the fly, BUT a more organized approach is to create Programs, which you can reuse like a template. Once a Program has been created in the Library, you'll simply assign a copy of the Program directly to a calendar.
Once your Program is complete, you're ready to assign a copy to a Team or athlete's calendar.
Assign your Program to a Team or Athlete from the web:
1. Select a Team or athlete's calendar

2. Select the 'Add From Library' from the upper right-hand navigation OR "Add from Library" on the calendar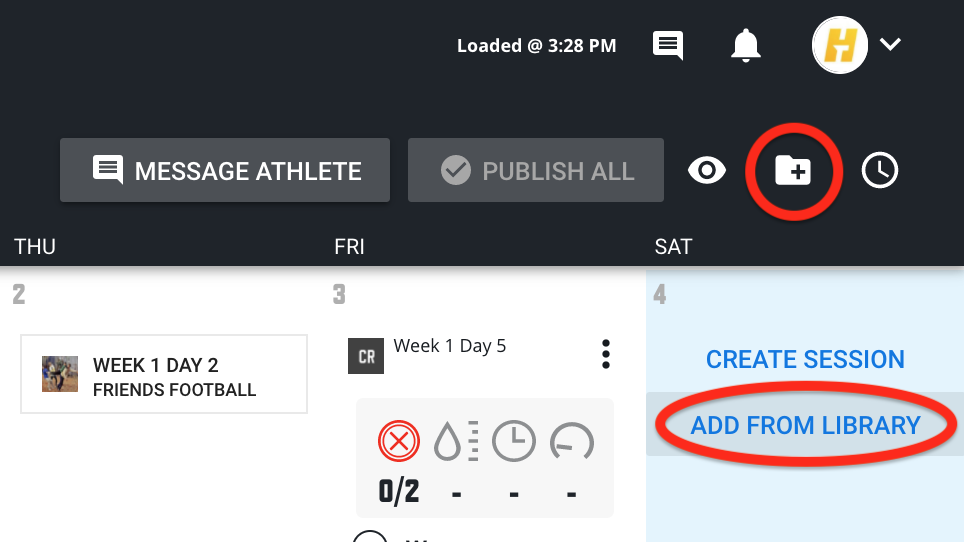 This will open up a drawer on the right that syncs-up with your Library.
3. Search and select your Program, then choose a start date to assign a copy of the Program to the calendar.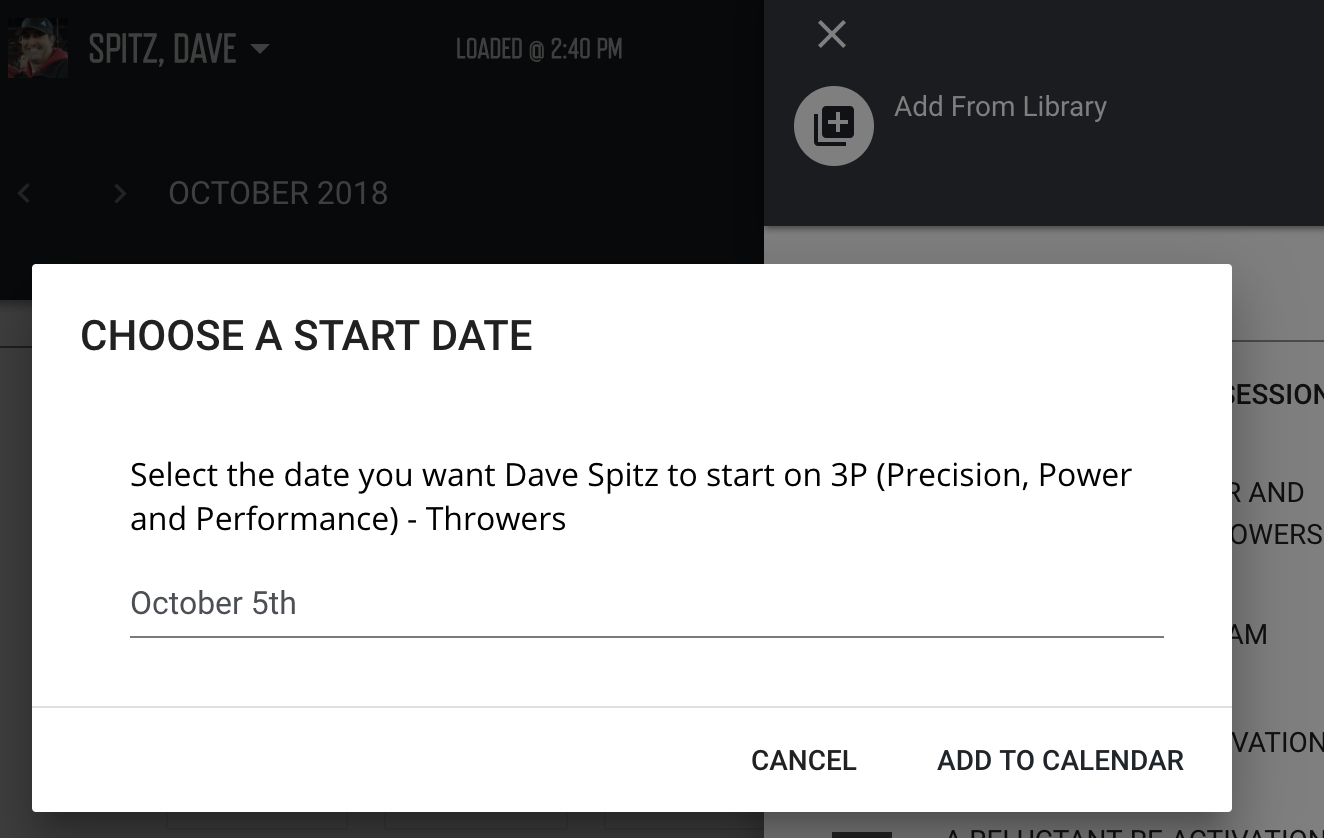 Related Resources: