Deliver purchased programming to your athletes through the TrainHeroic mobile app.
Coach, once you've purchased a coach subscription from the TrainHeroic Marketplace, you'll want to add that programing to a Team.
A Team is a group of athletes, who will be receiving the same programming. Your athletes will have access to programming through the TrainHeroic mobile app.
Here we'll cover:
Here's 5 steps to set up your programming:
1. Login to your account by clicking here.
2. From Teams, select 'Create New' to create a new Team.

3. Give your team a name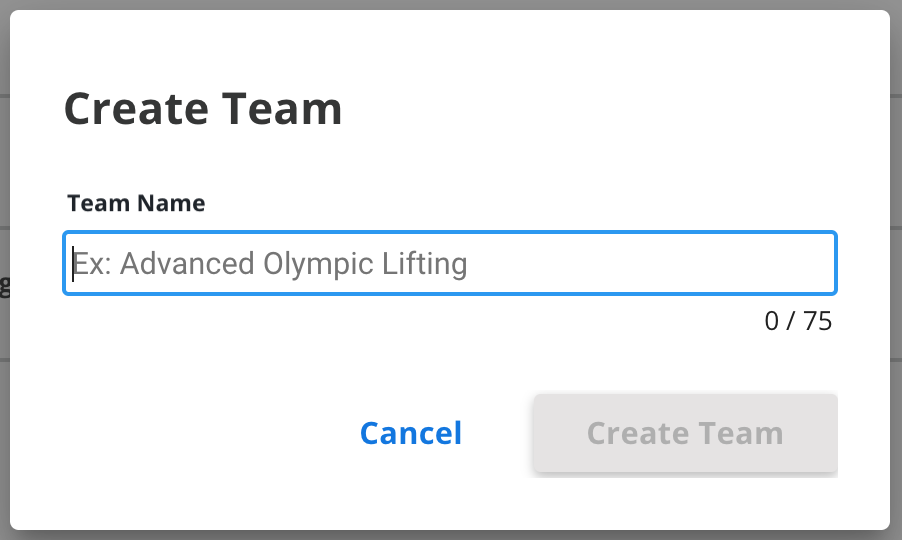 4. Once your Team has been created, you'll land on the Team's calendar. Select the 'Add from Library' icon in your upper right-hand menu.

5. Finally, you can easily turn your programming on/of by selecting the subscription from your Library drawer.
Note: Your purchased programming will either appear under "Parent Calendars" for any team subscriptions, or "Programs" for any fixed-length program.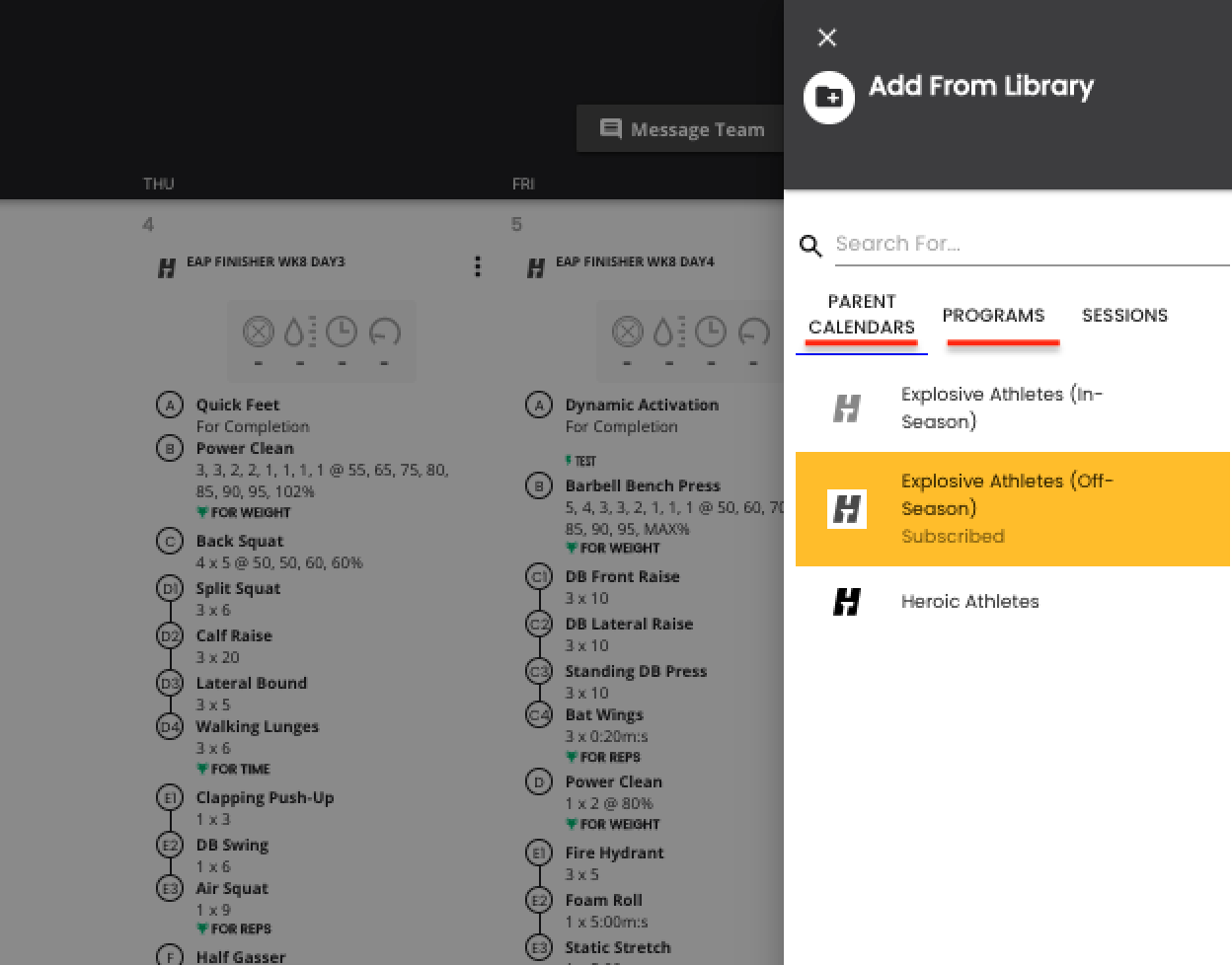 Deliver Programming to your Athletes:
Once your program has been assigned to the team, it's time to invite your athletes to the team.
What's included with a Basic Coach Account?
If you do not have a paid Coach Plan, you'll be provide with a Basic Coach Account. With your Basic Coach Account, you'll have access to:
You can learn more about upgrading to a paid Coach Plan here.
Related Resources: